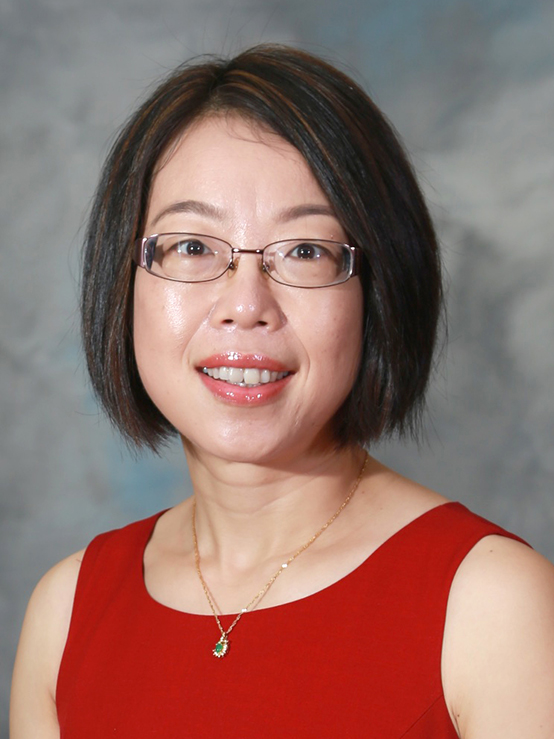 Xinli Liu, Ph.D.
Associate Professor of Pharmaceutics
Health 2
University of Houston College of Pharmacy
4849 Calhoun Road, Room 7048
Houston, TX 77204-5037
Office: 832-842-8390
Fax: 713-743-1884
xliu65@uh.edu
Postdoctoral Fellow, Division of Hematology and Oncology, Children's Hospital Los Angeles, University of Southern California, Los Angeles, CA (2007)
Ph.D., University of Kentucky, Lexington, KY (2004)
B.S., Lanzhou University, Lanzhou, P.R. China (1999)
My research interest is to develop molecularly targeted drug delivery systems, such as nanoparticles, nanoconjugates and prodrugs, to improve tumor specific delivery of anticancer drugs and biologics to target cancer metastasis. My research uses pharmacokinetic and pharmacodynamic principles and employs multidisciplinary approaches, including nanotechnology, chemical synthesis, cancer biology, and imaging methods, to study the disposition and efficacy of the nanotherapeutics in preclinical cancer models.
Currently, my research focuses on two main areas: 1) rational design and development of novel nanoparticles and nanoconjugates that can overcome various physiological and biological barriers (such as blood brain barrier), selectively accumulate at specific anatomical locations such as CNS and bone, efficiently target cancer metastasis, and eradicate tumor cells without harming normal cells; and 2) preclinical evaluations of novel anticancer drug combination and drug delivery systems that can overcome multidrug resistance.
Funded Grants
Title: Novel Therapeutics Targeting HER2 Positive Breast Cancer Brain Metastasis (R15CA182769)
Source: National Institutes of Health/National Cancer Institute
Role: Principal Investigator
Title: Engineered Bone Targeting Nanomedicine for Treatment of Bone Metastases from Breast Cancer (RP150656)
Source: Cancer Prevention and Research Institute of Texas (CPRIT)
Role: Principal Investigator
Rascon K, Flajc G, De Angelis C, Liu X, Trivedi MV, Ekinci E. Ribociclib in HR+/HER2- Advanced or Metastatic Breast Cancer Patients. Ann Pharmacother. 2019 May;53(5):501-509. PMID: 30522347
La-Beck NM, Liu X, Wood LM. Harnessing Liposome Interactions With the Immune System for the Next Breakthrough in Cancer Drug Delivery. Front Pharmacol. 2019 Mar 12;10:220. doi: 10.3389/fphar.2019.00220. eCollection 2019. PMID: 30914953
Dong Z, Yu D, Liu Q, Ding Z, Lyons VJ, Bright RK, Pappas D, Liu X, Li W. Enhanced capture and release of circulating tumor cells using hollow glass microspheres with a nanostructured surface. Nanoscale. 2018 Sep 13;10(35):16795-16804. PMID: 30160287
Fofaria NM, Qhattal, HS, Liu, X, Srivastava S. Nanoemulsion formulations for anti-cancer agent piplartine-characterization, toxicological, pharmacokinetics and efficacy studies. International Journal of Pharmaceutics, 2016 Feb 10;498(1-2):12-22. PubMed PMID: 26642946
Liu X. Bone site-specific delivery of siRNA. J Biomed Res. 2016 Jul;30(4):264-71. doi: 10.7555/JBR.30.20150110. Epub 2015 Nov 18. PMID: 26642236
Qhattal HS, Hye T, Alali A, Liu X. Hyaluronan Polymer Length, Grafting Density, and Surface Poly(ethylene glycol) Coating Influence in Vivo Circulation and Tumor Targeting of Hyaluronan-Grafted Liposomes. ACS Nano, 2014;8(6):5423-40. PubMed PMID: 24806526
Mittapalli RK, Liu X, Adkins CE, Nounou MI, Bohn KA, Terrell TB, Qhattal HS, Geldenhuys WJ, Palmieri D, Steeg PS, Smith QR, Lockman PR. Paclitaxel-hyaluronic nanoconjugates prolong overall survival in a preclinical brain metastases of breast cancer model. Molecular Cancer Therapeutics. 2013; 12(11):2389-99. PubMed PMID: 24002934
Wang X, Wu E, Wu J, Wang TL, Hsieh HP, Liu X. An antimitotic and antivascular agent BPR0L075 overcomes multidrug resistance and induces mitotic catastrophe in paclitaxel-resistant ovarian cancer cells. PLoS One. 2013; 8(6):e65686. PubMed PMID: 23762410
Liu L, Beck H, Wang X, Hsieh H, Mason RP, Liu X. Tubulin-destabilizing agent BPR0L075 induces vascular-disruption in human breast cancer mammary fat pad xenografts. PLoS One. 2012, 7(8):e43314. PubMed PMID: 22937031
Qhattal HS, Liu X. Characterization of CD44-mediated cancer cell uptake and intracellular distribution of hyaluronan-grafted liposomes. Molecular Pharmaceutics. 2011, 8(4):1233-46. PubMed PMID: 21696190
Liu X, Lovell MA, Lynn BC. Detection and quantification of endogenous cyclic DNA adducts derived from trans-4-hydroxy-2-nonenal in human brain tissue by isotope dilution capillary liquid chromatography nanoelectrospray tandem mass spectrometry. Journal of the Chemical Research in Toxicology. 2006, May, 19(5): 710-8. PubMed PMID: 16696574
Liu X, Lovell MA, Lynn BC. Development of a method for quantification of acrolein-deoxyguanosine adducts in DNA using isotope dilution-capillary LC/MS/MS and its application to human brain tissue. Analytical Chemistry. 2005, Sep 15; 77(18): 5985-9. PubMed PMID: 16159131
Liu X, Zhang, J, Song L, Lynn BC, Burke TG. Degradation of camptothecin-20(S)-glycinate ester prodrug under physiological conditions. Journal of Pharmaceutical and Biomedical Analysis. 2004, Sep 3; 35(5):1113-25. PubMed PMID: 15336358
Liu X, Lynn BC, Zhang J, Song L, Bom D, Du W, Curran DP, Burke TG. A versatile prodrug approach for liposomal core-loading of water-insoluble camptothecin anticancer drugs. Journal of the American Chemical Society. 2002 Jul 3; 124(26):7650-1. PubMed PMID: 12083906
Memberships
American Chemical Society (ACS)
American Association for Cancer Research (AACR)
American Association of Pharmaceutical Sciences (AAPS)
American Chemical Society (ACS)
Journal Reviewer
Scientific Journal Referee: ACS Nano Letter, Small, Nano Letter, BMC Cancer, Biomacromolecules, PLOS One, Molecular Pharmaceutics, Molecular Therapy, Molecular Therapy-Nucleic Acids, Macromolecules, Translational Oncology, Current Cancer Drug Targets, Current Drug Therapy, Current Medicinal Chemistry, Current Drug Metabolism, Current Pharmaceutical Design, Current Topics in Medicinal Chemistry, Chemistry-A European Journal, Carbohydrate Polymers, Chinese Journal of Natural Medicine Drug Delivery, Expert Opinion on Drug Delivery, International Journal of Molecular Sciences, AAPS PharmSciTech, Journal of Liposome Research, Journal of Drug Targeting, Journal of Biomedical Nanotechnology, Journal of Pharmacy and Pharmaceutical Sciences; Journal of Chemical Engineering and Materials Science, JoVE - Peer Reviewed Scientific Video Journal