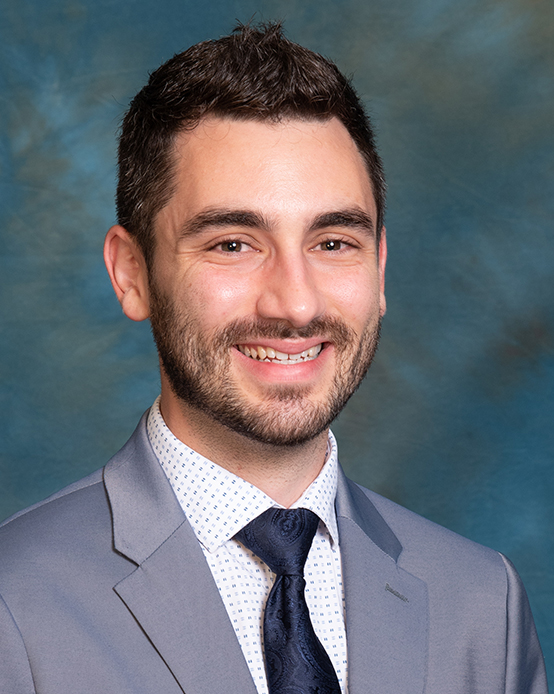 Shane Tolleson, Pharm.D.
Clinical Assistant Professor
Director of Ambulatory Based Advanced Pharmacy Practice Experiences 

Health 2
University of Houston College of Pharmacy
4849 Calhoun Road, Room 3024
Houston, TX 77204-5039
PGY1 Pharmacy Practice Residency, CHI St. Luke's Health Baylor St. Luke's Medical Center, Houston, Texas
Doctor of Pharmacy, University of Houston College of Pharmacy, Houston, Texas
Pre-Pharmacy Curriculum, Stephen F. Austin State University, Nacogdoches, Texas
Experiential Education
Interprofessional Education
Pharmacists impact on heart failure readmission
The Pharmacist & Patient-Centered Diabetes Care Training Program, American Pharmacists Association
Basic Life Support Provider
Sterile Products/Aseptic Technique Training, University of Houston College of Pharmacy
Teaching and Scholarship in Academia, University of Houston College of Pharmacy
Pharmacy Based Immunization Delivery, American Pharmacists Association
Advanced Pharmaceutical Compounding, Professional Compounding Centers of America
Tolleson SR, Ismail NJ, Gill AC, Dello Stritto RA, Hatfield MD, Teal CR, Nelson EA, Hatfield CL. Changes in Pharmacy Students After Experiencing Interprofessional Education Activities, Journal of Research in Interprofessional Practice and Education, 2016;6(1):1-18.
"Pharmacist Inservice: Enoxaparin Syringe Dosing Adjustments," Memorial Hermann Hospital – Wellness Center, Houston, Texas, September 2017
"Immunosuppression Management," AST Fellows' Symposium,Grapevine, Texas, September 2015
"Nursing Inservice: Immunosuppression Update," Baylor St. Luke's Medical Center, Houston, Texas, August 2015
"Case Presentation: Revenge of the Graft: Graft versus Host Disease After Solid Organ Transplantation," Baylor St. Luke's Medical Center, Houston, Texas, August 2015
"Journal Club: A randomised controlled trial of azithromycin therapy in bronchiolitis obliterans syndrome (BOS) post lung transplantation," Baylor St. Luke's Medical Center, Houston, Texas, July 2015
"Pharmacy Rounds: Evaluation of the use of Kcentra® in a large tertiary care teaching institution," Baylor St. Luke's Medical Center,Houston, Texas, June 2015
"Updates to the Treatment of Clostridium difficile," Baylor St. Luke's Medical Center, Houston, Texas, May 2015
"Who Wants to be a Millionaire: Heart Failure Edition Tech Topic," Baylor St. Luke's Medical Center, Houston, Texas, May 2015
"Poster Presentation: Evaluation of the use of Kcentra® in a large tertiary care teaching institution," TSHP Annual Seminar, San Antonio, Texas, April 2015
"Assessment of the efficacy and safety associated with different anticoagulation regimens used in patients receiving percutaneous coronary intervention," Alcáldé Southwest Leadership Conference, San Antonio, April 2015
"Case Presentation: Is it cold in here or is it just my thyroid?" Baylor St. Luke's Medical Center, Houston, Texas, March 2015
"Poster Presentation: Assessment of the efficacy and safety associated with different anticoagulation regimens used in patients receiving percutaneous coronary intervention," ASHP Midyear Clinical Meeting, Anaheim, California, December 2014
"Journal Club: Fibrinolysis for Patients with Intermediate Risk Pulmonary Embolism (PEITHO Trial)," Baylor St. Luke's Medical Center, Houston, Texas, November 2014
"Triple Antithrombotic Therapy in Atrial Fibrillation with Coronary Artery Disease," Baylor St. Luke's Medical Center, Houston, Texas, October 2014
"A Bloody Paradox: Disseminated Intravascular Coagulation," Baylor St. Luke's Medical Center, Houston, Texas, September 2014
"The Perfect Storm: A Look Into Cardiorenal Syndrome," Baylor St. Luke's Medical Center, Houston, Texas, August 2014
"Journal Club: Pretreatment with Prasugrel in Non–ST-Segment Elevation Acute Coronary Syndromes (the ACCOAST Trial)," San Jacinto Methodist Hospital, Baytown, Texas, March 2014
"Case Presentation: Septic Arthritis," Houston Methodist Hospital, Houston, Texas, February 2014
"Urinary Incontinence," University of Houston College of Pharmacy, Houston, Texas, October 2014
"Abdominal Exam Techniques," University of Houston College of Pharmacy, Houston, Texas, October 2014
"Patient History and Assessment," University of Houston College of Pharmacy, Houston, Texas, October 2013
"Saphris: Asenapine," Randall's Pharmacy 3048, Houston, Texas, September 2013
"Clinical Pearl: Major Warfarin Drug Interactions," University of Houston College of Pharmacy, Houston, Texas, August 2013
"Drug Shortages," Memorial Hermann Katy Hospital, Katy, Texas, June 2013
"Pharmacy Career Planning," Channelview High School AP Chemistry Classes, Channelview, Texas, January 2013
Pharmacist of the Year, Baylor St. Luke's Medical Center Pharmacy Department, June 2016
The Mylan Institute of Pharmacy Excellence in Pharmacy Award, May 2014
Outstanding New Membership Recruitment Award, Kappa Epsilon National Convention, July 2013
Kappa Epsilon Upsilon Chapter Member of the Year, University of Houston College of Pharmacy, April 2013
American Association of Colleges of Pharmacy (AACP)
Kappa Epsilon, Upsilon Chapter