Profile: Onyebuchi Ononogbu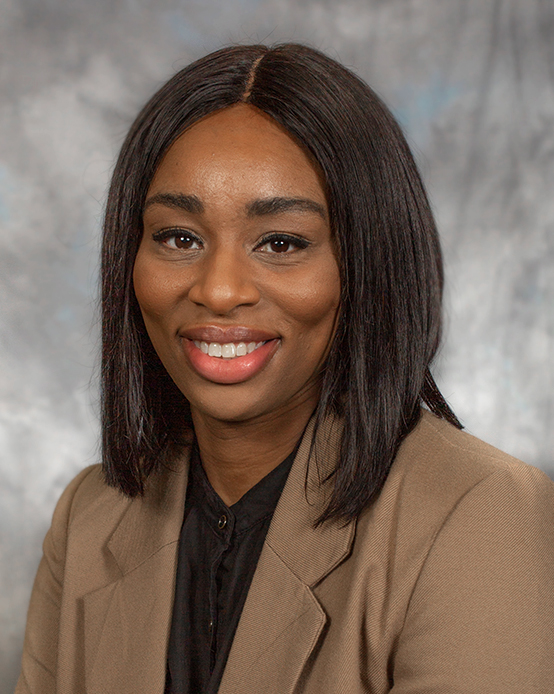 Onyebuchi J. Ononogbu, Pharm.D., BCOP
Research Assistant Professor
Health 2
University of Houston College of Pharmacy
4849 Calhoun Road, Room 4043
Houston, TX 77204-5039
Office: 832-842-8384
ojononogbu@uh.edu
Certificate in Biomedical Informatics, University of Texas Health Science Center at Houston, Houston, TX

ASHP PGY-1 Pharmacy Practice Resident, Howard University Hospital, Washington, D.C.

Doctor of Pharmacy, University of the Incarnate Word Feik School of Pharmacy, Cum Laude, San Antonio, TX, 

Bachelors of Science in Allied Health and Diagnostic Sciences, University of Connecticut, Storrs, CT
Board Certified Oncology Pharmacist, Board of Pharmacy Specialties, October 2019
Teaching Certificate, Washington Society of Health-Systems Pharmacists, June 2014
ACPE Sterile Compounding and Aseptic Tchnique, University of the Incarnate Word Feik School of Pharmacy, October 2010
Pharmacy Based Immunization Delivery, American Pharmacists Association, July 2010
Nguyen T, Ononogbu O, Egwim O, Saffari F, Ferrer J. Reducing chemotherapy administration time on an inpatient oncology unit. J Oncol Pharm Practice. Doi:10.1177/1078155220971737
Wiele A, Nguyen T, Ononogbu O. Reducing the wait time to initiate inpatient chemotherapy at Lyndon B. Johnson Hospital (Abstract). Journal of Clinical Oncology. 2020 38:29_suppl, 210-210.
Adigun M, Adesoye A, Ayoola A, Lteif L, Amaechi O. Review of Nonneurogenic Overactive Bladder, Continuing Education. US Pharmacist. Aug 2014.
Nguyen T, Ononogbu, O., (July 2018). Reducing chemotherapy administration time on an inpatient oncology unit. Presentation at ALCALDE Meeting. Webinar.
Sirisaegtaksin, A., Ononogbu, O., (December 2017). Assessment of hypersensitivity reactions with rituximab used at a quaternary medical center. Presentation at ASHP Midyear Conference. Orlando, Florida
Amaechi, O., Adigun, M. (December 2013). Impact of a pharmacist-driven medication reconciliation program at a tertiary teaching institution. Presentation at ASHP Midyear Conference. Orlando, Florida
Amaechi, O., Lopez, T., Anosike, P., Ha, H. (December 2012). Evaluation of the Readability of Discharge Warfarin Information. Presentation at ASHP Midyear Conference. Las Vegas, Nevada
Amaechi, O., Ha, H., Anosike, P., (July 2012). Evaluation of the Readability of Consumer Medication Information. Presentation at the SNPhA/NPhA National Conference. Las Vegas, Nevada
Amaechi, O., Lee, I.C., Copenhaver, M. (June 2008). A Brief Behavioral Intervention to Enhance Medication Adherence Among HIV-infected Injection Drug Users. Presentation at the College on Problems of Drug Dependence (CPDD) annual conference. San Juan, Puerto Rico
Clinical Safety & Effectiveness Course – University of Texas-MD Anderson Cancer Center, 2020
Guest Speaker at the University of Houston – Cancer Seminar, 2019
Preceptor of the Year, Baylor St. Luke's Medical Center, 2018-2019
Guest Speaker at Mercer University – Women in Pharmacy, 2018-2018
Guest Speaker at the University of Houston – HIV/AIDS Awareness Program, 2018-2018
Hematology/Oncology Pharmacy Association, 2018-Present
Pharmacy Initiative Leaders (PILs), Co-founder and Chief Programs Officer, 2016-Present
American Society of Health–System Pharmacists (ASHP), 2013-Present
Phi Lambda Sigma Leadership Society (PLS), 2011-Present