Profile: Bernadette Asias-Dinh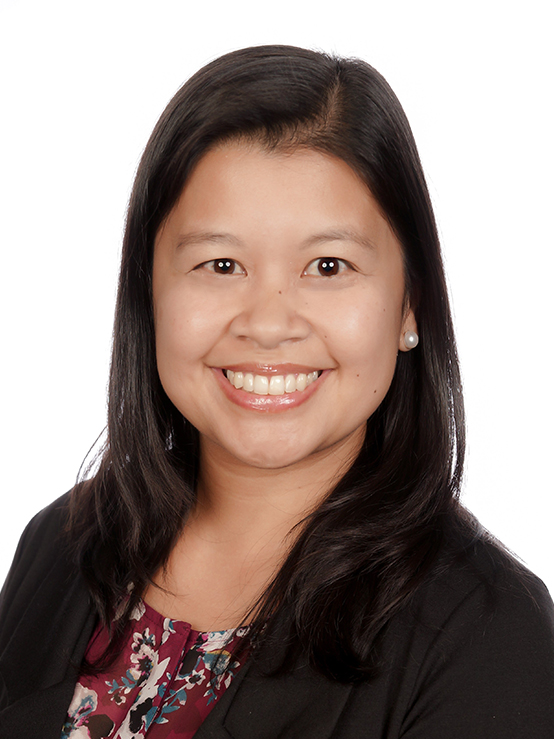 Bernadette Asias-Dinh,
Pharm.D., BCACP, BCPS, CDE
Clinical Assistant Professor
Health 2
University of Houston College of Pharmacy
4849 Calhoun, Room 4032
Houston, TX 77204-5039

832-842-8347
bdasias@uh.edu 

PGY1 Pharmacy Practice Residency, Central Texas Veterans Health Care System, Temple, Texas
Pharm.D., University of Houston College of Pharmacy, Houston, Texas
Certified Diabetes Educator
Scope of Practice in Anticoagulation, Veterans Health Administration
Texas State Board Registered Pharmacist
University of Texas at Austin College of Pharmacy Academic Training Certificate Program
American Pharmacists Association Pharmacist & Patient-Centered Diabetes Care Certificate Training Program
University of Southern Indiana Anticoagulation Therapy Management Certificate Program
Board Certified Pharmacotherapy Specialist
Texas State Board of Pharmacy Preceptor
APhA Immunization Certification
American Heart Association CPR Certification for Health Care Providers
Advanced Disaster Skills Training Certification
Basic Disaster Life Support Training Certification
IV Sterile Products Certification
Diabetes management
Chronic disease state management
Preventative care
Sulaica EM,
Asias-Dinh BD
, Wanat MA, and Birtcher KK. Is There Still a Role for Aspirin in Primary Prevention in Women in 2020? Curr Atheroscler Rep. 2020 Jun. doi: 10.1007/s11883-020-00851-x. PMID: 32556683
Asias BA, Stock EM, Small NL, Getchell KE, Patel JR, Krause JD, Cavness S, Dzenowski CL, Ta M.. Clinical and financial outcomes of switching insulin glargine to insulin detemir in a veteran population with type 2 diabetes. J Diabetes Metab Disord 2015; 14: 53.
Asias, Bernadette and Brandy Midura. Once-weekly exenatide and the DURATION trials. Michael E. DeBakey VA Medical Center Rx-Press 2011; 27: 4.
"Post-transplantation Diabetes Mellitus," inservice for MTWC ambulatory care specialists, March 2016
"Warfarin Counseling Points",inservice for MHH Orthopedic & Spine Hospital Staff Pharmacists, Jul 2015
"Anticoagulation and Survival in Pulmonary Arterial Hypertension: Results from the Comparative, Prospective Registry of Newly Initiated Therapies for Pulmonary Hypertension (COMPERA)." Journal Club inservice for Memorial Hermann Healthcare System-Texas Medical Center Pharmacy Departments, August 2015
"Influenza and Pneumonia Vaccines and Process Updates," inservice for MTWC ambulatory care specialists, September 2013
"Adult Immunization Updates," inservice MTWC ambulatory care specialists, June 2013
"Establishing A Pharmacy-Based Immunization Program," APhA Pharmacy-Based Immunization Program Delivery, April 2012
"Taking a Break from Bisphosphonates: Is it appropriate?" Pharmacotherapy Rounds University of Texas College of Pharmacy, Austin, Texas, January 2012
"Overview of Major Interactions between Common Herbal Medications and Conventional Drugs," CE presented to advanced practice nurses at Central Texas Veterans Health Care System, November 2011
"Helping Your Patients Kick the Habit: Overview of Smoking Cessation Therapy," CE presentation at Central Texas Veterans Health Care System, August 2011
"OTC Otic Products," University of Houston College of Pharmacy, March 2011
"Pharmaceutical Care Plans," University of Houston College of Pharmacy, March 2011
"Portal Vein Thrombosis in Patients with Liver Disease," University of Houston College of Pharmacy, August 2010