Profile: Julianna Fernandez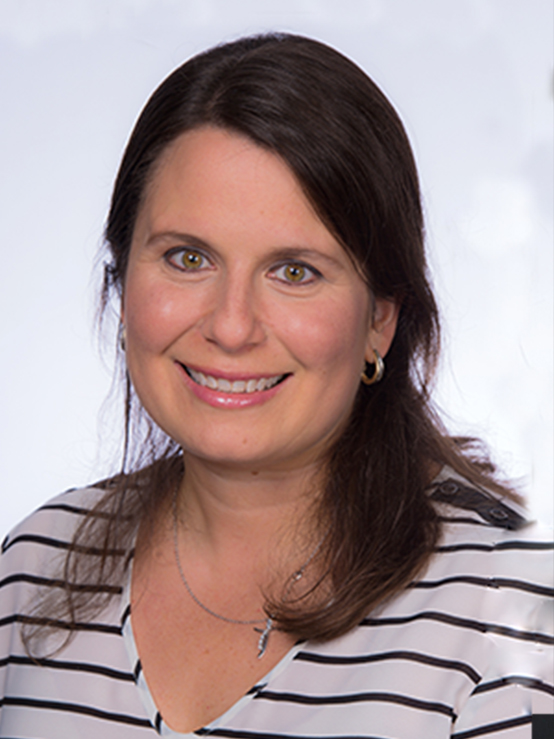 Julianna Fernandez, Pharm.D., BCGP
Clinical Associate Professor of Pharmacy Practice
Assistant Department Chair, Pharmacy Practice and Translational Research
Clinical Specialist in Geriatrics, Houston Methodist Hospital
Health 2
University of Houston College of Pharmacy
4849 Calhoun, Room 4024
Houston, TX 77204-5039
832-842-8352
jmferna7@central.uh.edu
Doctor of Pharmacy, cum laude, University of Houston College of Pharmacy, Houston, TX

PGY1 Pharmacy Practice Residency, University of Arizona, Tuscon, AZ

B.A. Spanish, Washington University in St. Louis, St. Louis, MO
ACCP Academy Teaching and Learning Certificate Program, Amercian College of Clinical Pharmacy
Board Certified Geriatrics Pharmacist, Board of Pharmacy Specialties
ACLS Certification, American Heart Association
Clinical Pharmacy Scholars Teaching Certificate Program, University of Arizona, College of Pharmacy, Tucson, AZ
CPR/BCLS Certification, American Heart Association
Certification in Sterile Products, University of Houston College of Pharmacy
Geriatric patient access to health care

Medication safety

Continuity in care between acute care to outpatient setting
PHAR 5581/5582 Therapeutics
PHAR 5480 Physical Assessment
PHAR 5275 Pharmacy Practice V
PHAR 5257 Pharmacy Skills Program VI
PHAR 5256 Pharmacy Skills Program V
PHAR 4260 Pharmacy Management I
PHAR 2362 Principles of Drug Action
PHCA 6397.1 Pharmacy Workforce Competency
Preceptor, Internal Medicine/Geriatrics
Skoglund E, Fernandez J, Sherer JT, Coyle EA, Garey KW, Fleming ML, Sofjan AK. Using the Theory of Planned Behavior to Evaluate Factors That Influence PharmD Students' Intention to Attend Lectures. Am J Pharm Educ. 2020 May;84(5):7550. doi: 10.5688/ajpe7550.
Fernandez J, Thornton JD, Rege S, Lewing B, Bapat S, Xu Q, Fleming ML. Prescribers' perceptions on the impact of hydrocodone rescheduling on geriatric pain management: A qualitative study. J Opioid Manag. 2018 Sep/Oct;14(5):317-326.

Das J, Fernandez J, Shah D, Williams L, Zagaar M. Case-based studies in teaching medicinal chemistry in PharmD curriculum: Perspectives of students, faculty, and pharmacists from academia. Curr Pharm Teach Learn. 2018 Jan - Feb;10(1):85-89.
Wanat MA, Fleming ML, Fernandez JM, Garey KW. Education, training, and academic experience of newly hired, first-time pharmacy faculty members. Am J Pharm Educ. 2014 Jun 17;78(5):92. 
Fernandez JM, Erstad BL, Petty W, and Nix DE. Time to positive culture and identification for candida blood stream infections. Diagnostic Microbiology and Infectious Disease. Diagn Microbiol Infect Dis. 2009 Aug;64(4):402-7. 
Burns KH, Owens GE, Fernandez JM, Nilson JH, and Matzuk MM. Characterization of integrin expression in the mouse ovary. Biology of Reproduction. 2002; 67(3): 743-751.
"Electronic Medication Reconciliation." Integrated Pharmacy Staff, Memorial Hermann Hospital, Houston, TX, February 2012
"Contrast Media in Diagnostic Imaging." ACPE Universal Program Number 0500-0000-11-010-H01-P, Pharmacy Staff, Memorial Hermann Hospital, Houston, TX, November 2011
"ICU Pharmacology in Adults." Critical Care Nursing Staff, Memorial Hermann Hospital, Houston, TX, October 2010
"Progress of Development of Sickle Cell Crisis Pathway Development." Pharmacy and Therapeutics Committee, The Methodist Hospital, Houston, TX, August 2009
"Preventing Injury from Intravenous Medications." Nursing Staff, The Methodist Hospital, Houston, TX, June 2009
"Recognizing the Signs and Symtpoms of Alcohol Withdrawal Syndrome." Nursing Staff, The Methodist Hospital, Houston, TX, May 2008
"Evaluation of How Time-Delay Between Blood Culture Collection and Positive Identification of Candida Species Impacts Selection of Therapy." American College of Clinical Pharmacy Spring Conference, Phoenix, AZ, April 2008
"Evaluation of How Time-Delay Between Blood Culture Collection and Positive Identification of Candida Species Impacts Selection of Therapy." Western States Pharmacy Resident's Conference Pacific Grove, CA, May 2007
"Neuroleptic Malignant Sydnrome." Clinical Pharmacy Staff and Residents, University Medical Center, Tucson, AZ, May 2007
"Managing Unstable Angina & Non-ST Elevation Myocardial Infarction." ACPE Universal Program Number 003-000-07-008-L01, Clinical Pharmacy Staff and Residents, University Medical Center, Tucson, AZ, March 2007
"The Art of Immunosuppression." ACPE Universal Program Number 003-000-07-061-L01, Clinical Pharmacy Staff and Residents, University Medical Center, Tucson, AZ, January 2007
"Vancomycin-Induced Neutropenia with Fever." Clinical Pharmacy Staff and Residents, University Medical Center, Tucson, AZ, November 2006
"Managing Acute Postoperative Hypertension." Clinical Pharmacy Staff and Residents, University Medical Center, Tucson, AZ, October 2006
"Can Anemia of Chronic Kidney Disease be Effectively Treated with Extended Dosing Intervals of Erythropoiesis Stimulating Proteins?" University of Houston College of Pharmacy faculty and students, University of Houston, Houston, TX, December 2005
"Innovative Practice Projects." Texas Pharmacy Association Annual Meeting, San Antonio, TX, July 2005
American Geriatrics Society, 2014–present
American Association of Colleges of Pharmacy, 2012–present
American College of Clinical Pharmacy, 2007 – present
American Pharmacists Association, 2005 – 2006
Phi Lamda Sigma, March 2004 – present
American Society of Health-System Pharmacists, 2002 – present
Kappa Epsilon, Upsilon Chapter, 2002 – present
UHCOP Excellence in Teaching Award, 2015
UHCOP Faculty Preceptor of the Year, 2015
Facts and Comparisons Award of Excellence in Clinical Communication, University of Houston College of Pharmacy, 2006
Winner, UT Health Science Center Health Care Team Competition, 2006
Winner, Texas Pharmacy Association Student Innovative Project Award, 2005
Winner, UHCOP Clinical Skills Competition, 2004
Fourth Place, UHCOP Patient Counseling Competition, 2005
Dana Fitzsimmons Scholarship, 2005, 2004
Finalist, UHCOP Patient Counseling Competition, 2005, 2003
Dean's List, 2005, 2002
Inductee, Phi Lambda Sigma, 2004
Phyllis B. Ginsburg Memorial Scholar, 2004
Golf Tournament Scholarship, 2004, 2003
Tam Ngo Scholar, 2003
Bernard Barenholtz Scholar, 1997-2001