Office of Student Affairs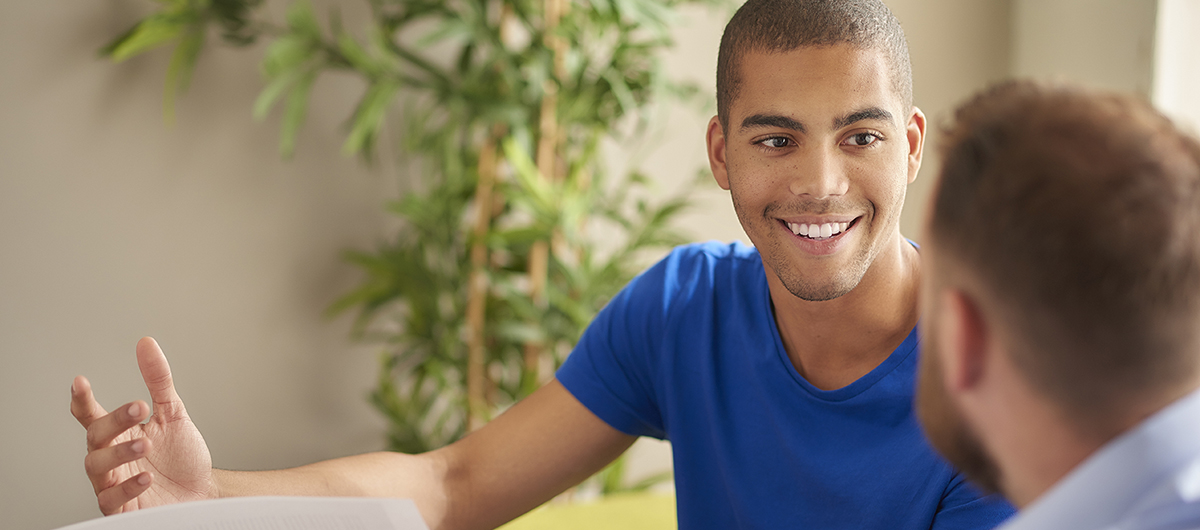 At Tilman J. Fertitta Family College of Medicine, you're not alone. The College of Medicine Office of Student Affairs' goal is to ensure students feel supported and valued at every stage of their medical education. We promote and provide supportive resources to ensure students' health and well-being — and our students are considered in all major program decisions.
The Office of Student Affairs will have class meetings every semester to help you examine your values and career goals, using the AAMC Careers in Medicine program. The meetings are designed to move you from a novice medical student to a well-informed, fourth-year student, ready for residency.
Learning communities are a group of students established to provide academic, social and peer support to one another. Learning communities can meet to study, socialize and support each other throughout the program.
A learning community mentor is assigned to each learning community during the pre-clerkship phase. Learning community mentors are faculty members who are available to discuss any issues that may arise, academically or personally. They can direct you to resources or simply be a listening ear.
A specialty specific advisor is chosen by each student during the core-clerkship phase. The advisor will help with decisions on specialty selection, fourth-year rotations, electives and the residency application.
Faculty support is essential to a successful student experience. As experienced physicians, our faculty are also a great sounding board for questions on your career, courses and how to achieve work-life balance.
Wellness is central to a successful medical student. We understand that medical school can be demanding at times; so, our emphasis on student wellness is pervasive.
Wellness is taught. Components of our curriculum will help students learn how to be resilient, protect their mental health and prevent burnout.
We're built for wellness. Our campus is designed with wellness in mind. There are spaces for social gatherings, time alone, prayer, meditation and physical activity.
Wellness means balance. Recreational activities will be available throughout the program.
Wellness is comprehensive. UH Wellness is the university's comprehensive wellness program offering a wide array of services and resources including counseling, wellness trainings, mental health programs, strategies for self-care and more.
Wellness is physical. The UH Fitness Center is across the parking lot from the Fertitta Family College of Medicine. The dynamic fitness center offers group fitness classes, personal training, cardio machines, weights, basketball courts, pools and much more.
The UH Student Health Center offers services to all UH students including general medical care, women's and men's clinic, orthopedics and psychiatry services. Students can choose the student plan through Academic Health Plan or must find a comparable insurance (ACA compliant) on their own and sign a waiver stating they have purchased a comparable plan.  If a student has dependents, they can purchase coverage through the Academic Health Plan, marketplace, CHIP or Medicaid.
UH CAPS (Counseling and Psychological Services) provides individual and group counseling to all students. They can also provide information on providers that may be closer to your residence, when you are on clinical rotations.
Students interested in developing their own wellness initiatives can reach out to the Office of Student Affairs for support.
Tilman J. Fertitta Family College of Medicine's student organizations will be created by the students. One of the advantages of a new school is that the students choose which organizations they would like to establish. The College of Medicine Office of Student Affairs supports these organizations as well as the UH Office of Student Affairs. There are already many groups on this large campus that may appeal to the Fertitta Family College of Medicine students but there are many options in the medical school realm as well. Participation in these organizations helps students find peers with similar interests, enables career exploration and is a platform for service learning.