Commitment to Community Health
The University of Houston College of Medicine has deep roots in Houston and an important goal – to transform health and health care in communities experiencing major disparities. Our medical students gain understanding, skills and tools by working with interdisciplinary teams and community partners for a holistic and community-based approach to health care.
Community Initiatives and Programs
To reinforce our mission, UH College of Medicine uses multiple strategies to connect and engage with local communities.
"We learn about all these health disparities, but going to Casa Juan Diego and actually seeing people who have untreated diabetes going blind while they are navigating a new country with a child and no access to childcare or health care was eye-opening."
-- Angelica Calderon Rodriguez,
Class of 2024
"I am thankful that I get to work with other professionals to provide care through the HCC, Household-Centered Care, course. I learned firsthand the role social workers play in combatting health inequity by connecting patients to the resources and opportunities they need to lead their own lives."
-- Nabeel Ahmad,
Class of 2024
Community Health Events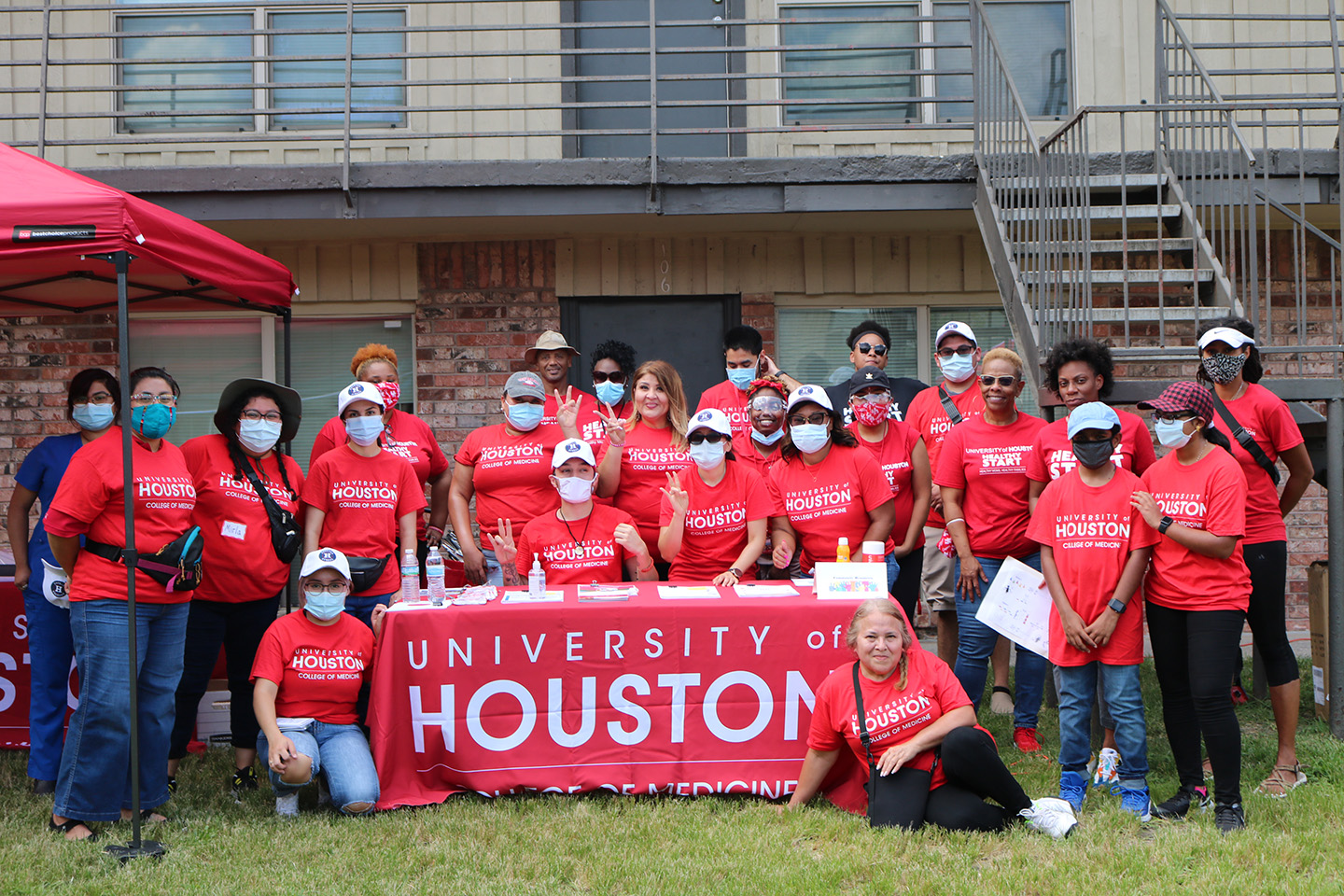 Community Events
UH College of Medicine recently held a summer block party at the Royal Palms Apartment Complex. Residents were introduced to Healthy Connections | Conexiónes Saludables community health workers and treated to a family event featuring a variety of fun activities and giveaways tailored to meet general health and back to school needs.
Meet the Team

How can I get involved?