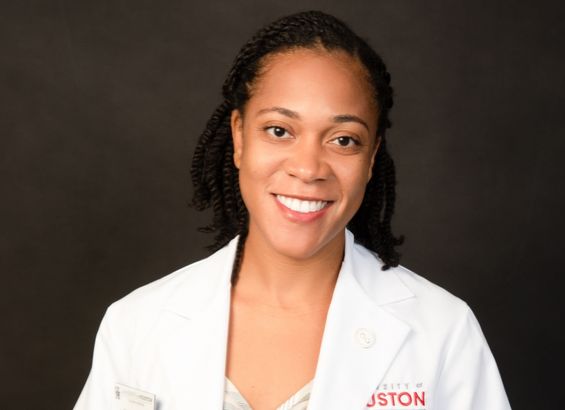 Jalyce Taylor, a third-year medical student at the UH Tilman J. Fertitta Family College of Medicine, was appointed to the Student National Medical Association (SNMA) board of directors at the 2022 SNMA Annual Medical Education Conference. She will serve as the co-chairperson for the International Affairs Committee.

"It is an honor to serve as the International Affairs Co-Chair for the SNMA," Taylor said. "In this capacity, I will be able to help pre-medical and medical students explore and define their interests in global health."

Additionally, she will coordinate programming to support the success of international pre-medical and medical students as well as recent medical School graduates.

Taylor, a member of the Fertitta Family College of Medicine's inaugural class, is not new to leadership and advocacy roles. She previously served as president of the Class of 2024 Student Council and currently serves as medical student liaison for the Mary Susan Moore Medical Society and community service chair for the Military Medical Student Association.

A native of Houston, Taylor double majored in Biology and Spanish at the University of Tennessee, Knoxville.  Prior to medical school, she worked on several educational and health disparity research studies. She plans to combine her passions for social justice, global health, and health equity in her future medical practice.

Taylor's interest in global health piqued while travelling in Central America and observing different health systems. "Attending medical school in Houston allows me to work with global populations locally because of the diversity of the city," she said. "As a physician, it's important to consider a patient's cultural values and beliefs when providing care and creating effective treatment plans."  

Founded in 1964, SNMA is the nation's oldest and largest independent, student-run organization focused on the needs and concerns of medical students of color.