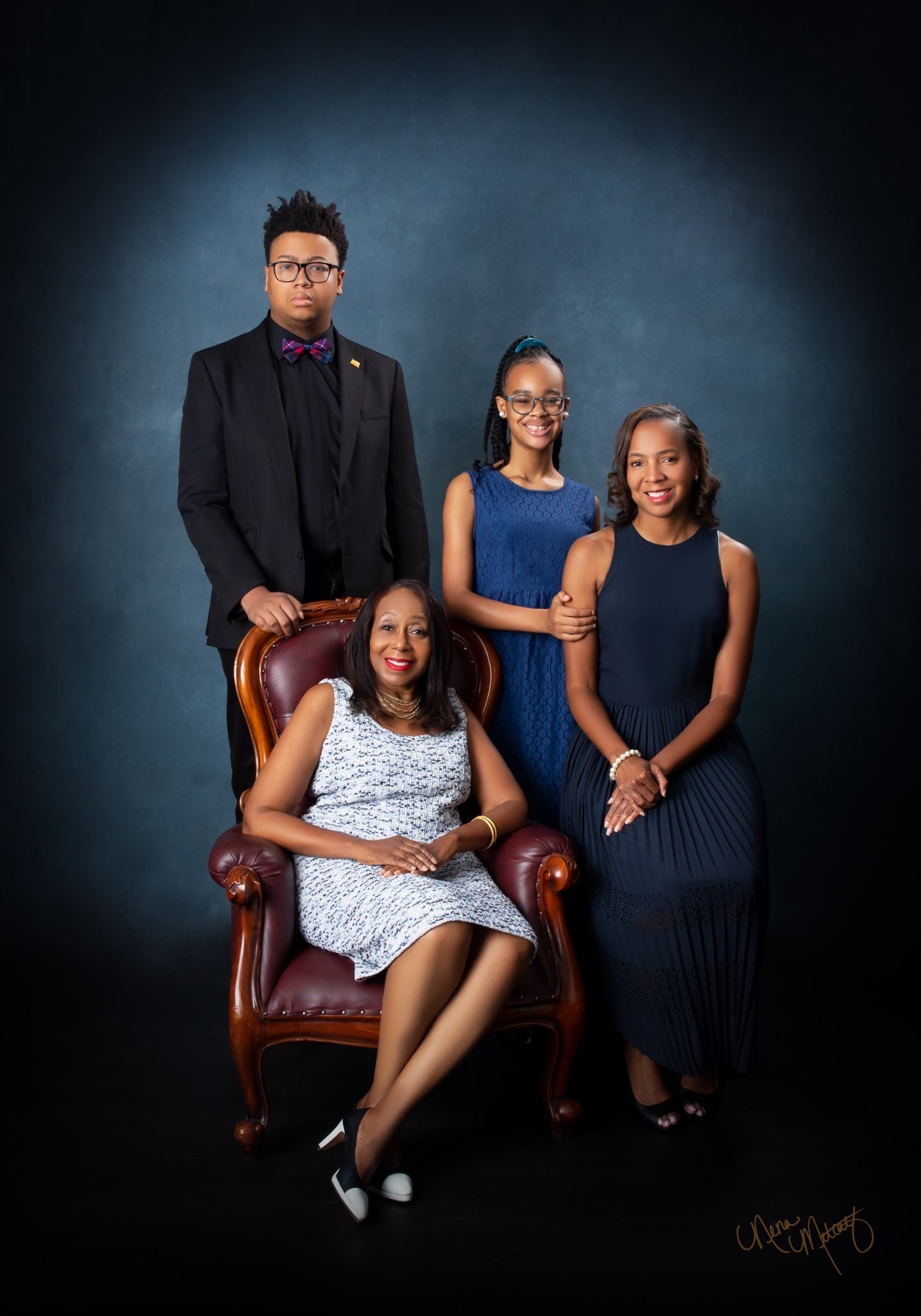 As assistant dean of diversity and outreach at the University of Houston College of Medicine, Dr. Kenya Steele's work extends well beyond the classroom. Her work impacts not only the culture and curriculum at the college, but also the future communities our students will serve and future of the health care industry.
Here she shares her thoughts and insights about diversity and accessibility, especially in the context of health equity and the future of the medical field.
Questions:
Why is it important for the UH College of Medicine to have an assistant dean of diversity and outreach?
This position and the Diversity and Outreach Team, which are part of the UH College of Medicine's Office of Student Affairs, are critical to our mission as a college – To educate a diverse group of students, emphasize the need of serving in underprivileged communities, increase health equity and improve health care of the communities we serve.
The team facilitates an atmosphere of inclusion amongst our student body and creates outreach opportunities to students, who do not see physicians who look like them and are not often given access to pathways to pursue careers in medicine.
We help the College accomplish this by:
Building pipeline and outreach programs for K-12 and undergraduate students to attract more diverse applicants to medical school.
Helping facilitate an environment of diversity and inclusivity amongst UH College of Medicine students.
Working closely with the UH Center for Diversity and Inclusion and the UH College of Medicine admissions committee to help fulfill our mission as a college.
 

Why are the issues personally important to you?

I grew up and now live in Third Ward, my mother lives here, both my children go to school in the Third Ward. The East End is our neighbor. These issues are personally important to me because I understand where students in our communities come from and the challenges they face.

The students in our target areas are not lacking in intelligence or ability, but rather –opportunities, mentorship, and vision.

When I enter a class of students, I believe I could have the privilege of meeting a future medical leader in the community, surgeon general or medical educator if only they had opportunities to see and fulfill their potential.

 

What are somethings you hope to accomplish in this position?

My mission is to create and implement pipeline and outreach programs to diversify our future physician workforce.

It has been shown that patients who have access to physicians of their same ethnic groups and communities receive better care. Medical students from underserved areas are more likely to return to similar areas to practice as doctors. 

I believe our work at the college is a small start to decreasing health disparities and increasing health equity in our communities.

 

What challenges has the pandemic created regarding diversity?

The COVID-19 pandemic has disproportionately affected underserved communities and communities of color and has put a spotlight on the health equity divide which already existed. People in underserved communities are less likely to have access to health care, including vaccines and COVID-19 testing and less likely to have careers where they can work from home, social distance and other modalities to protect them from COVID-19.

In some ways the pandemic has also increased opportunities for our medical school applicants from underserved groups. Virtual interviews have decreased cost of travel which can be prohibitive for many students from underrepresented and under-resourced groups to interview at multiple schools, thus increasing their chances of acceptance.

 

Systemic racism is often deeply entrenched, how are you working to challenge and change these?

Working against racism, bias and prejudice is a group effort, and everyone has to be on board. I am working with our faculty and college leaders to embed antiracism teaching throughout the curriculum for our students.

As a new college we can start with the ideals we find important to recognize, educate and speak out against racism and racist practices and implement equitable practices and processes from the get-go.

 

Why are community partnerships essential for diversity?

Community partnerships are so important for real, meaningful change. We have to ask community members about the needs which are most important to them and work with them to effectively meet these needs through collaboration. Community members and community leaders can also help facilities access for our students to gain valuable understanding about community health and to students who may not have had opportunities to consider a medical career before. Working with community members also facilitates trust between the college and those we serve.

 

What do you hope our students learn from you?

I want students to learn that they can become physicians and how this career goal can be accomplished. We are here to help them recognize and fulfill their potential. The potential is already there, we just need to help students to realize it.