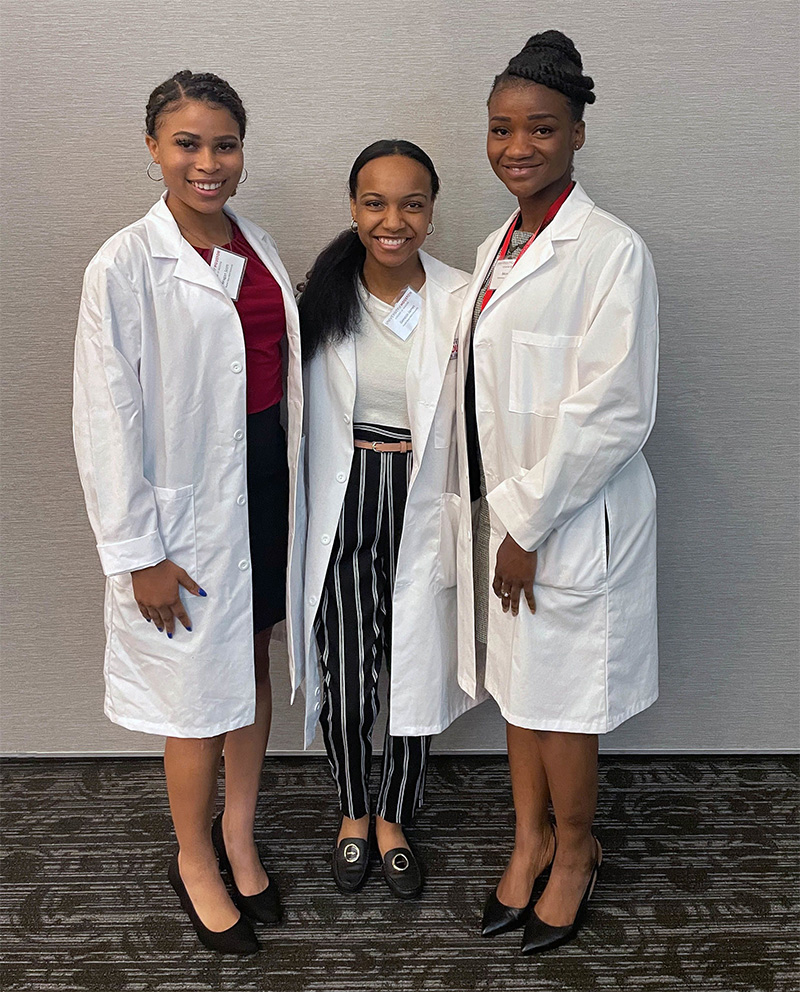 As a child in a low-income neighborhood near Houston's Third Ward, Reagan Scott saw the root causes of poor health firsthand. "We only had fast food and unhealthy food options in our area," she said. "We had to drive up to 30 minutes to get to a good grocery store."
When Scott and her family moved to a small, remote town in New Mexico, she saw the rural culprits of adverse health conditions. Low-income residents lived 45 minutes from health care providers and lacked health insurance.
It wasn't until she finally settled in The Woodlands, an affluent Texas suburb, that Scott fully realized the prodigious health disparities that exist between low-income, urban and rural communities and middle and high-income communities with access to high quality health care. "In The Woodlands," she said, "You have quality doctors at your fingertips, people with health insurance and higher incomes."
Her experiences, coupled with her own health challenges, ignited in her a desire to become a physician. So, when the Prairie View A&M University sophomore heard about UH College of Medicine's Undergraduate Summer Shadowing Program for aspiring medical students, she was all in.
"We launched the program to help build a pipeline of diverse medical students, because there is a lack of diversity in the physician workforce," said the college's Assistant Dean of Diversity and Outreach Dr. Kenya Steele. "We also want to help prepare students to get into medical school and to teach them about the social determinants of health."
The social determinants include access to quality education and health care, socioeconomics, the environment and other societal factors that bear the greatest impact on people's health.
Over four weeks, 10 students from diverse backgrounds shadowed faculty physicians in a Third Ward clinic. And, as they treated their patients' medical conditions, they also addressed key contributors to their health. The physician Scott shadowed examined patients' diet, mental health and outside stressors. "It was a very uplifting experience," Scott said. The cohort also attended workshops to help prepare them to apply to medical school.
This fall, the College will expand its diversity and outreach efforts to Yates High School in Third Ward, where they will introduce students to the medical field through interactive activities and mentorship.