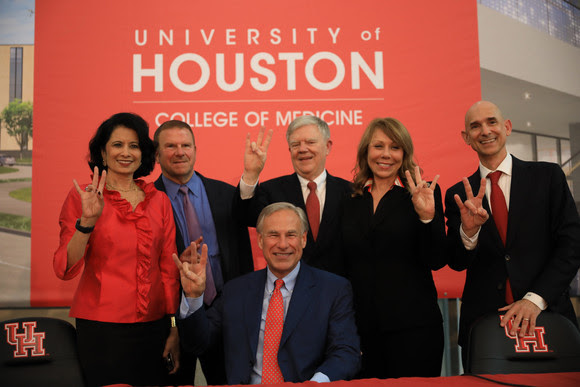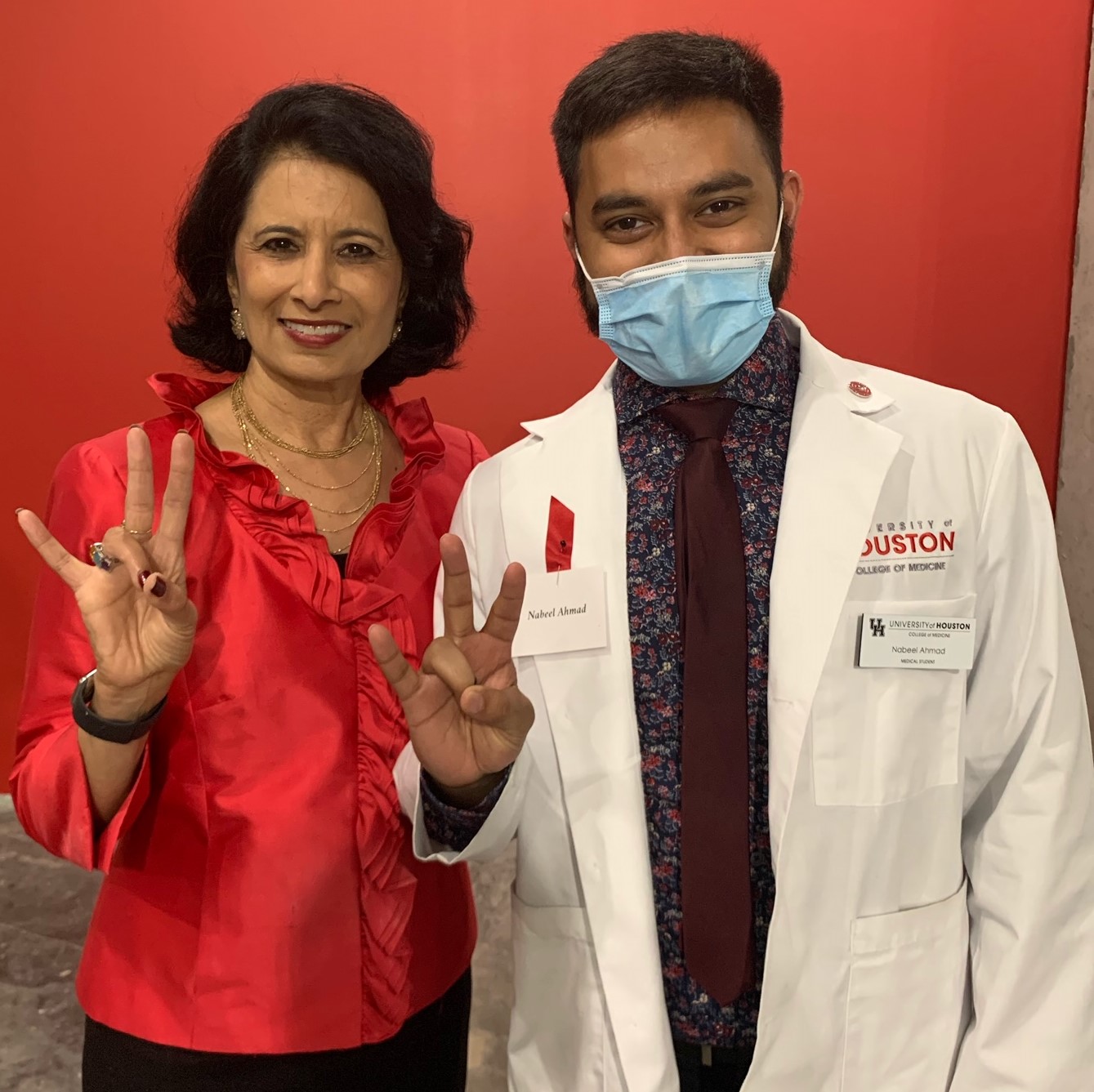 The University of Houston College of Medicine gave its students and supporters an exclusive behind-the-scenes preview of its new building on Wednesday, Nov. 3. The event celebrated the progress of construction that started in 2020 and is about 60% complete.

"To see what you've been able to achieve is extremely special," said Gov. Greg Abbott, who attended the event along with other elected officials, members of the UH System Board of Regents, UH President Renu Khator and other University leadership, donors, medical students, faculty and staff. Despite the exposed metal pipes and unfinished concrete, attendees focused on what this progress means to the future of health care in Texas.

"This new facility, combined with outstanding faculty and community partners, will ensure that doctors who graduate from the University of Houston have the skills they need to succeed," Abbott said. "More than that, the University of Houston College of Medicine will play a pivotal role in creating a healthier and safer future for the entire state of Texas."

The three-story, 130,000-square-foot building is being constructed on 43-acres on Martin Luther King Boulevard, in the heart of Third Ward. The $80 million facility, slated to open in the summer of 2022, will include modern classroom and meeting spaces, state-of-the-art anatomy and simulation suites, and more.

"It is my hope that the UH College of Medicine will be known in our communities and around the world for training a diverse group of physicians who deliver compassionate, high-value health care to patients, families and neighbors, and who are leaders in transforming the delivery of health," said Dr. Stephen Spann, founding dean of the college and vice president of medical affairs at UH.

Of the 60 students in the medical school's first two classes, 65% are underrepresented minorities in medicine and half come from a low socioeconomic background. In contrast, only 13% of all students accepted to U.S. medical school are Black or Hispanic/Latino.

"Being present at the preview was special to me. UH COM is my home – I spend countless hours studying and hanging out with my classmates," said Nabeel Ahmad, a member of the college's inaugural class. Ahmad, a former high school science teacher, is pursuing a medical career to address the many health issues he noticed in his inner-city classroom. "Walking the halls through the new building made me feel excited for what's to come next year."

The College of Medicine is founded on the mission to improve the overall health and health care of Greater Houston, Texas and beyond by addressing health inequities in underserved communities and the shortage of primary care physicians.