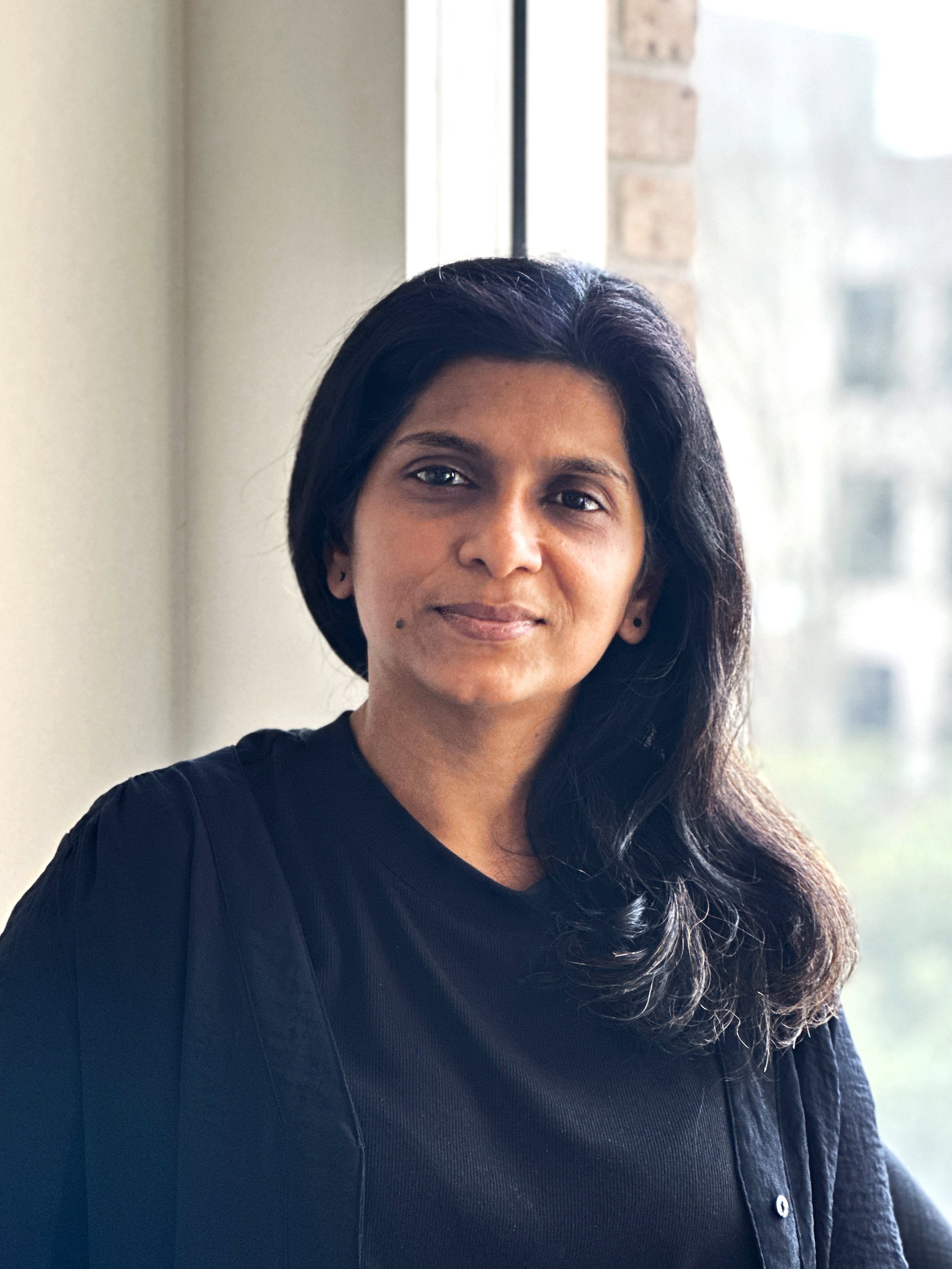 The Graham Foundation for Advanced Studies in the Fine Arts announced today that University of Houston Gerald D. Hines College of Architecture and Design assistant professor Deepa Ramaswamy is a recipient of its 2023 grant for Research and Development. Since 1956, the foundation has funded projects seeking to challenge the study of architecture and its place among the arts, culture, and society. 
Ramaswamy, a professor of the history of architecture and urbanism, was awarded the grant for her proposal, Reclaimed Lands: The Ecological Legacies of Colonial Bombay's Coasts. Graham Foundation grants are highly competitive, especially for research among individual applicants. Ramaswamy was selected among over 500 applicants from across the world this year, bringing to the forefront the exceptional architectural research taking place at the University of Houston.
The project is a book-length research excavating the long histories of Mumbai coasts, drawing on the intersecting and enduring relationships between land, infrastructure, risk, and the slow violence of climate change. While Mumbai's endangered coasts are the current sites of ongoing climate disasters, they are also the artifacts of prolonged land reclamations into the sea as part of colonial projects of landscape transformations beginning in the seventeenth century. By studying the histories of Mumbai's coasts through historical, visual, and archival frameworks, Ramaswamy's research participates in the ongoing recognition of coasts as discrete landforms neeing space within urban, architectural, landscape, environmental, and climate change histories.
"Coasts and coastal environments have complicated colonial, imperial, and neoliberal histories. They bear the brunt of the effects of climate change, which are slow acting with mild and severe impacts that sometimes traverse across generations and centuries," shared Ramaswamy. "Climate change is not only about contemporary and immediate effects. Mumbai's coasts reveal the histories and legacies of damage, extraction, and the often invisible technopolitical terrain of actors, regimes, practices, and materialities collectively organizing space, movement, labor, and commodities." 
Ramaswamy's research brings attention back to the localness of the effects and lived experiences of colonial landscape transformation projects that had long-standing impacts on Mumbai's urban environment, which still remain predicated on creating land from the sea. 
"I grew up in Mumbai and have experienced the effects of unregulated reclamation and urban developments in the city in the form of intense flooding events, beach erosions, and population displacement," said Ramaswamy. "My research will culminate in a book that I hope will add new perspectives to the history of Mumbai by centering on its coasts, coastal environments, and their evolving histories cutting across time and place." 
Earlier this year, Ramaswamy received a University of Houston New Faculty Research Award for another part of this extensive project on Mumbai's coasts. More about her submission is included in the Graham Foundation's announcement. 
This year's award is not the first time a Hines College professor has received a Graham Foundation grant. Sheryl Tucker de Vazquez, interim director of interior architecture, received a grant award from the foundation in 2021 for her proposal, Hair Salon: Black Hair as Architecture. The exhibition opened at the College in February this year.