The University of Houston Gerald D. Hines College of Architecture and Design was represented again among this year's 2020 American Institute of Architects (AIA) Houston Chapter Annual Design Awards, with students recognized alongside alumni and College faculty. The prestigious awards highlight design excellence throughout the country's fourth largest city in the areas of architecture, residential architecture, interior architecture, restoration/renovation, and urban design. Due to the COVID-19 pandemic, the awards were held virtually.
The College's spring 2020 semester 3501 Interior Architecture Design Studio won an award for its Libromat, a combination of a laundromat and library in Houston's Third Ward.  The studio of ten Hines College students was led by Professor Sheryl Tucker de Vazquez, who is no stranger to exploring the impact of design in the Third Ward.
"It has been really fulfilling to return to the Project Row Houses, which I worked on with my fourth year Architecture students 25 years ago," said Tucker de Vazquez. "The Libromat, designed by my third-year Interior Architecture students, sought to help parents bridge the early-learning literacy gap between African-American pre-school children and their white counterparts."
Liana Brown, Brett Conrad, Kimberly Saavedra, and Jing Ye served as design team leaders for the project. The studio also included students Andrea Cavazos, Sharon Chen, Cashel Monarca, Esmeralda Pineda, Kyle Scallan, and Sherry Stefanos.
"Detail makes the design, but details make the design great," said Sharon Chen, a student of the award-winning studio. "More detail helps audiences trust your design. We are all trying to create delicate and trustworthy projects – to achieve those, details are extremely important."
The project continues on past the initial design concept. Tucker de Vazquez and students are collaborating with Dr. Felicia Davis, a computational design professor at Penn State, on the completion of the working drawings.
"In the spirit of the Project Row Houses, we hope to engage the community in constructing the interior project," said Tucker de Vazquez.
Hines College alumni and faculty representing projects with Kirksey Architecture, Brave / Architecture, and Inflection Architecture also received awards this year for their exceptional work. If you are an alum of the College and received an award this year, let us know!
---
UHCOAD Interior Architecture Design Studio, Sheryl Tucker De Vazquez – Advisor
Woven Landscape - A Libromat (On The Boards)
Renders: Jing Ye
Sheryl Tucker de Vazquez (Professor)
Liana Brown (Team Leader)
Andrea Cavazos
Sharon Chen
Brett Conrad (Team Leader)
Cashel Monarca
Esmeralda Pineda
Kimberly Saavedra (Team Leader)
Kyle Scallan
Sherry Stefanos
Jing Ye (Team Leader)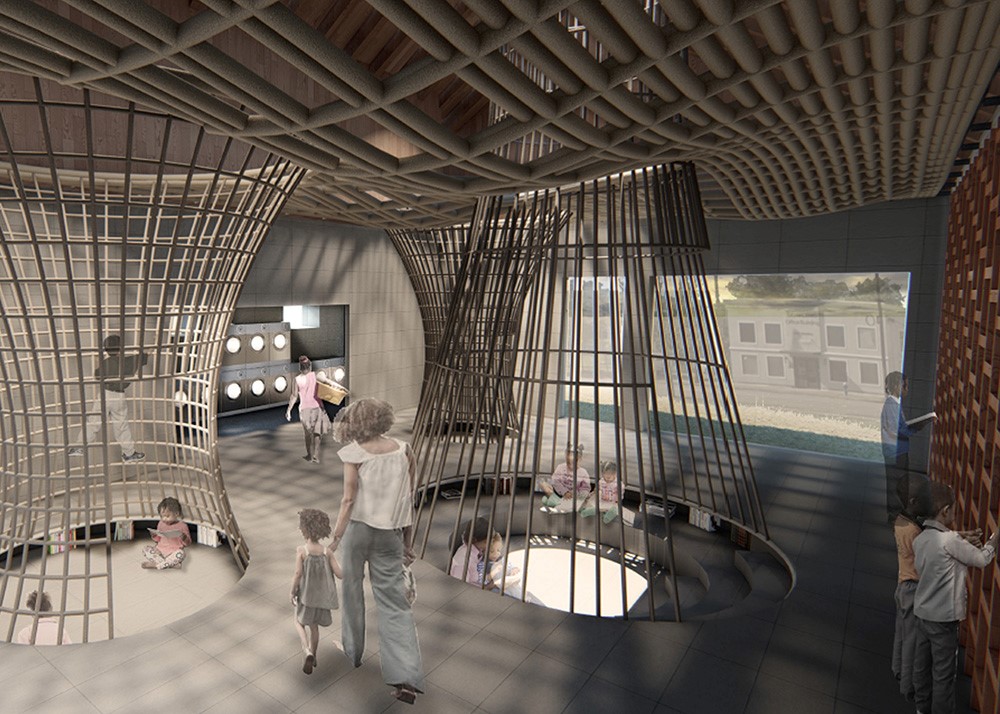 BRAVE / Architecture
recenter (Architecture Greater Than 50,000 SF)

Photo: Geoffrey Lyons
Fernando Brave, FAIA '88
Alp Bozkurt '07
Diana Ngo, AIA '11
Peter Ho, AIA '07
Maurice Marroquin '15
Christian Sheridan, AIA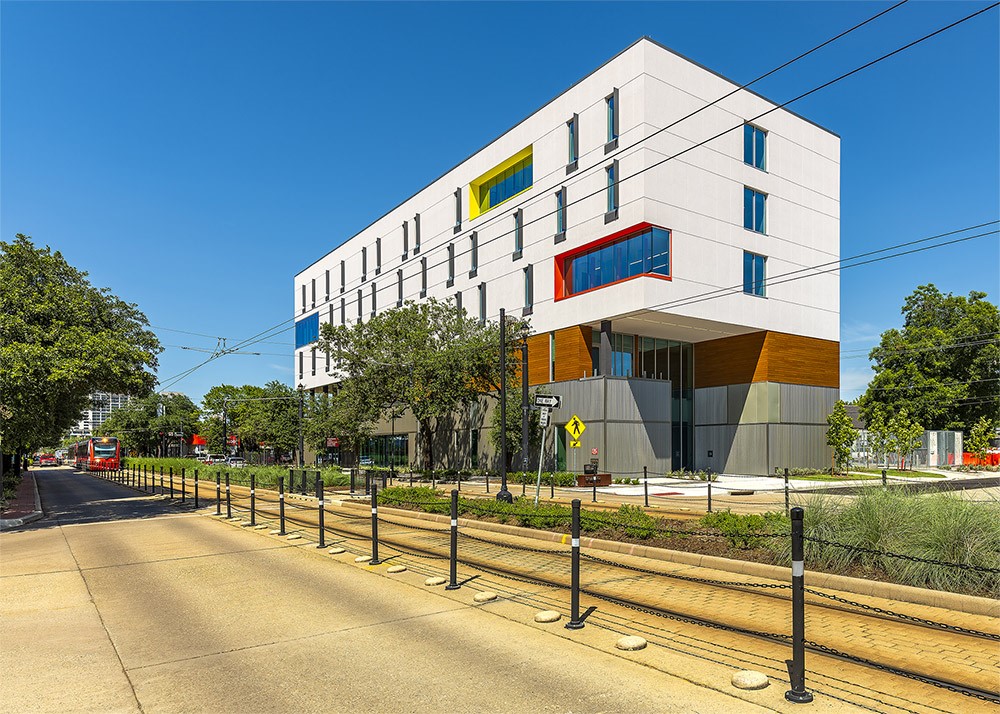 BRAVE / Architecture
Our Lady of Guadalupe Parish Hall (Architecture Less Than 50,000 SF)

Fernando Brave, FAIA '88
Alp Bozkurt '07
Peter Ho, AIA '07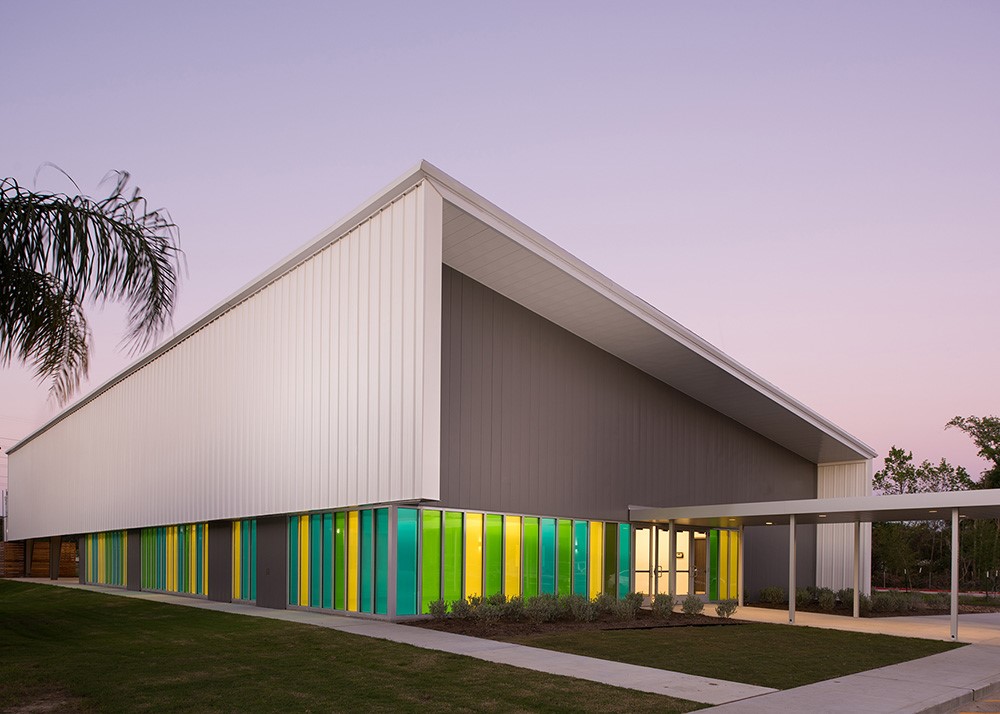 Inflection Architecture
Kristin Schuster, AIA LEED AP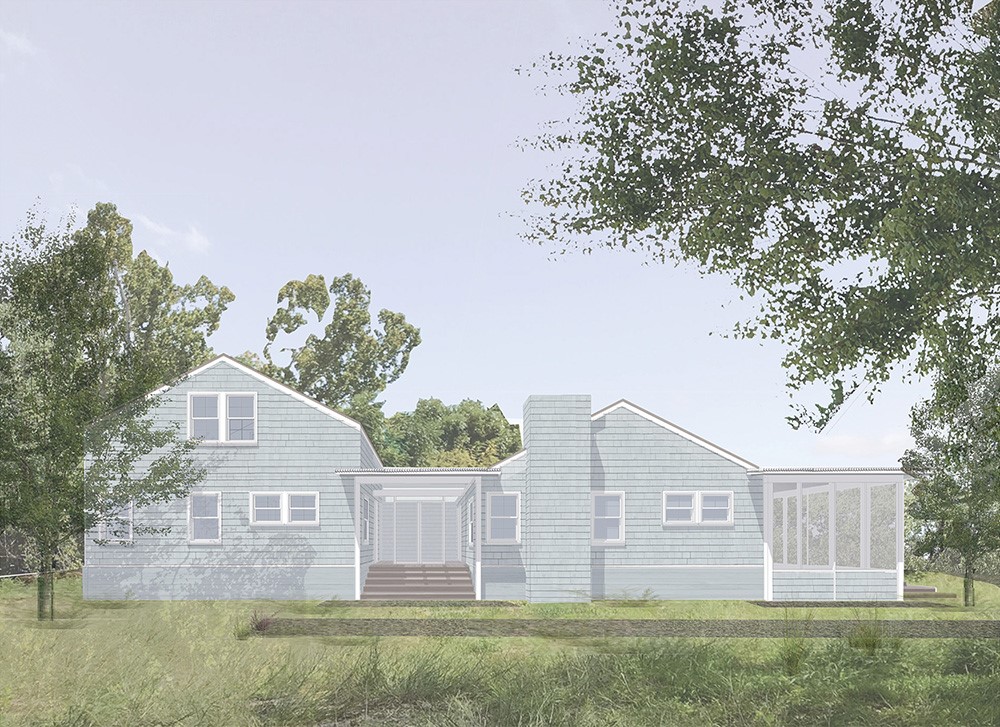 Kirksey Architecture
San Jacinto College Engineering and Technology Building (Divine Detail)

Project Architect – James Feux '97
Project Designer – Michelle Old '09
Designer – Kevin Giuseppetti '15