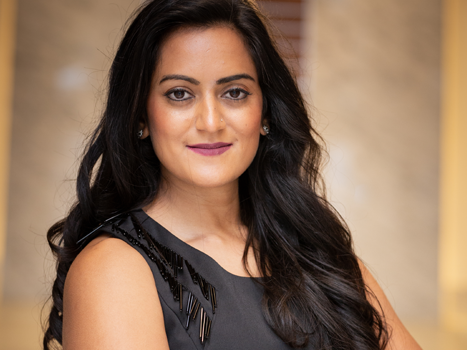 Name: Poonam Patel
Hometown: Sulphur Springs, TX
Major: Masters in Architecture
Graduation Year: 2011
Employer: Urban Loop Studio
Title: Founder and Owner

Why did you choose the Gerald D. Hines College of Architecture and Design, and what drew you to design?

The University of Houston was one of the top Texas public universities offering a diverse Architecture program. It continues to grow and rise in national rankings!

What was one of your favorite memories from your time on campus? Was there a particular professor that influenced your education? 

Our professors were flexible and nurtured us through the design process. They helped us create work I am still very proud of today. Their support set the foundation for many of the opportunities I have received to this day.

I found great value in being taught how we should present and sell our designs in professional practice. These crucial skills helped me start my design studio at such a young age. 

I look fondly on my experiences outside of the classroom. We went on field trips to see some remarkable buildings, including the Dee and Charles Wyly Theatre, the Cy Twombly Gallery at the Menil Collection, the Rachofsky House, the Modern Art Museum of Fort Worth, and more. My architecture friends and I would also go to the DEN on campus each Wednesday for happy hour. In studio, we would play pranks on each other all the time, finding each other rolling on the floor in laughter.

What has been your career path since graduation? Where are you currently working and in what capacity? 

I have worked on commercial projects for both large and medium size firms and, ultimately, ended up at a small residential design studio. After obtaining a wide variety of project skill sets, seeing how different firms operate and equipped with a foundation of creativity and business acumen, I opened up my design studio. At first, I was the only person, but as my business grew, I began hiring freelancers as I needed help. Today I have earned all five-star reviews online from current and former clients.

I look forward to continue growing and serving as an inspiration for young women all over the world. 

What does a typical day look like in your job?  Do you have a particular design or business philosophy?

My schedule fluctuates each day. I could be in front of the computer, then at a job site, followed by a visit to the showroom, and ending with a client meeting. I love how the variety of my work brings me excitement and fun. The "Meet Urban Loop Studio" playlist on our YouTube channel gives a glimpse into our work.

My design philosophy is "simply and amplify." I love transitional to modern design. The closest I ever venture to classical design is traditional Indian Palace design, Moroccan design, and some Italian/Spanish design. I prefer to focus on green design and movable parts, such as sliding doors, barn doors, and any opportunity to open up spaces.

What is one accomplishment that you are most proud of in your career? How do you feel that the College prepared you for this? 

The University of Houston allowed me to experiment and play in a safe environment, to understand the extents of my potential, and to grow beyond my capabilities through education slowly. 

Check out these four projects I completed while at UH. Because of these projects, I received several job offers, and even sign-on bonuses, despite the recession.

What is a valuable lesson you learned during your time at the Hines College of Architecture and Design?   

You do not have to pull "all-nighters" to produce great work and earn good grades. I learned early on how to balance our demanding profession with my other responsibilities. It helped me excavate and discover my inner potential. 

What is a piece of advice you would give to current Architecture and Design students?

Your time at the Hines College is a rare opportunity to express EVERYTHING you know, so give it a go without reservation. See how far you can explore your design interests, whether it be technical, design, practical, or theory. In the "real world," you may have difficulty finding your design voice because the ideas of others will impact you. Discovering your voice now will help you identify what working opportunities you should consider throughout your career.