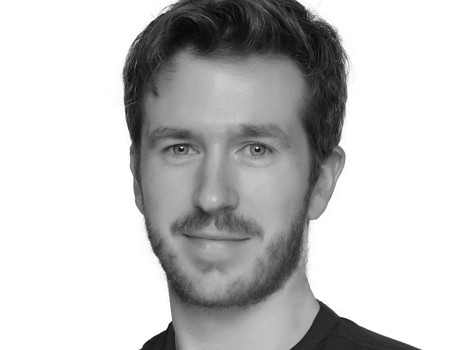 Name: Eoghan Dalton
Hometown: Kingwood, Texas
Current City: Shanghai, China
Major: Architecture
Graduation Year: 2012
Position: Senior Interior Designer/Architect
Why did you choose the Gerald D. Hines College of Architecture and Design, and what drew you to design?  
I chose the Hines College for several reasons. I spent a good portion of my childhood in the Houston area. I knew I wanted to study architecture, and after looking around at schools outside of Texas, several people suggested I check out the College of Architecture and Design at the University of Houston. I toured campus and met with then Associate Dean Lannis Kirkland (who later became my first-year studio professor). After the visit, I just felt like UH made the most sense for me.
What was one of your favorite memories from your time on campus? Was there a particular professor that influenced your education?
There were so many great memories and professors at UH. I will always remember the late nights in studio that helped me to get to know my studio mates better. The College was so diverse, and I really enjoyed meeting people from different backgrounds. Some influential professors that stand out to me include Lannis Kirkland, Robert Griffin, Jason Logan, Donna Kacmar, and Drexel Turner. These professors all had such a variety of perspectives, and I still remember much of their advice to this day.
What has been your career path since graduation?
When I was a student, UH had an exchange program with La Villette in Paris, France, and I was fortunate enough to spend my fourth year there. After I graduated, I returned to Paris for about four to five years. I started working at Carbondale Architects, a firm specializing in luxury retail. I spent time on a variety of high-end projects around Paris and in some other parts of the world. After leaving, I worked for different firms on housing competitions amongst various other projects. I then had the opportunity to work at Christian Dior as an in-house architect. This job primarily engaged with their rollouts and temporary installations around Paris and metropolitan France. I followed several projects at once and did some project management. These were fast-paced and quite intensive undertakings. I even had a direct hand in some of the manufacturing process while visiting ateliers around Paris and other regions in France.
I moved to China a couple of years ago and have been working primarily as a Senior Interior Designer for hospitality projects around Shanghai. This has involved following projects from their conception and working through all of the design phases. I really enjoy following projects from their beginnings to the construction phases, seeing them move from paper or screen to reality. Working in China has definitely given me the opportunity to experience all of this rapidly.
What does a typical day look like in your job?  Do you have a particular design or business philosophy?
A typical day in my job would involve team meetings, concept design work, client follow-ups, material selections, and maybe a site visit to check on the construction process. Projects in China tend to move quite quickly, so regular follow-ups are helpful in order to keep a project as close to the original design as possible. As far as a design or business philosophy, I think it is important to be as flexible with the client as possible, recognizing every project may not only be different in terms of its program or need but also in the client's expectations. Sometimes you must be more flexible with your process.
What is one accomplishment of your career of which you are particularly proud? How do you feel that the College prepared you for this?
I am proud that I have been able to adapt to a variety of cultures and working methods. Following projects and managing them in foreign languages has been an incredibly challenging yet rewarding experience that I never imagined I would have. The foreign exchange program between UH and La Villette afforded me the opportunity to share a learning experience with European students who were on their Erasmus year. I think this instilled in me a desire to live the flexibility that a design career can give you in terms of international environments. 
What is a valuable lesson you learned during your time at the Hines College of Architecture and Design? 
It is good to speak with people that have experience and to receive guidance from them. I think having so many professors who were actively engaged in their own practices helped me to gain a better understanding of the options that a degree in Architecture offers. Having conversations with these professors about the design process afforded me the opportunity to ask these questions. Many professors were extremely available, supportive, and generally engaged with their students and work.
What is a piece of advice you would give to current Architecture and Design students?
I would advise students not to spend all of their time in the studio, and to recognize that there is more to your education than studio. It is good to sometimes work in other locations if you can, to get fresh air, clear your head, and meet people outside of the school. Take courses outside of the College, as well. There are many other great programs that UH offers, and you should take advantage of these things while you can. I would also encourage students to broaden their horizons as they launch their careers. Don't be too concerned with what is the standard or practical next step. If you want to have another perspective or try something new, don't be afraid to take a risk.