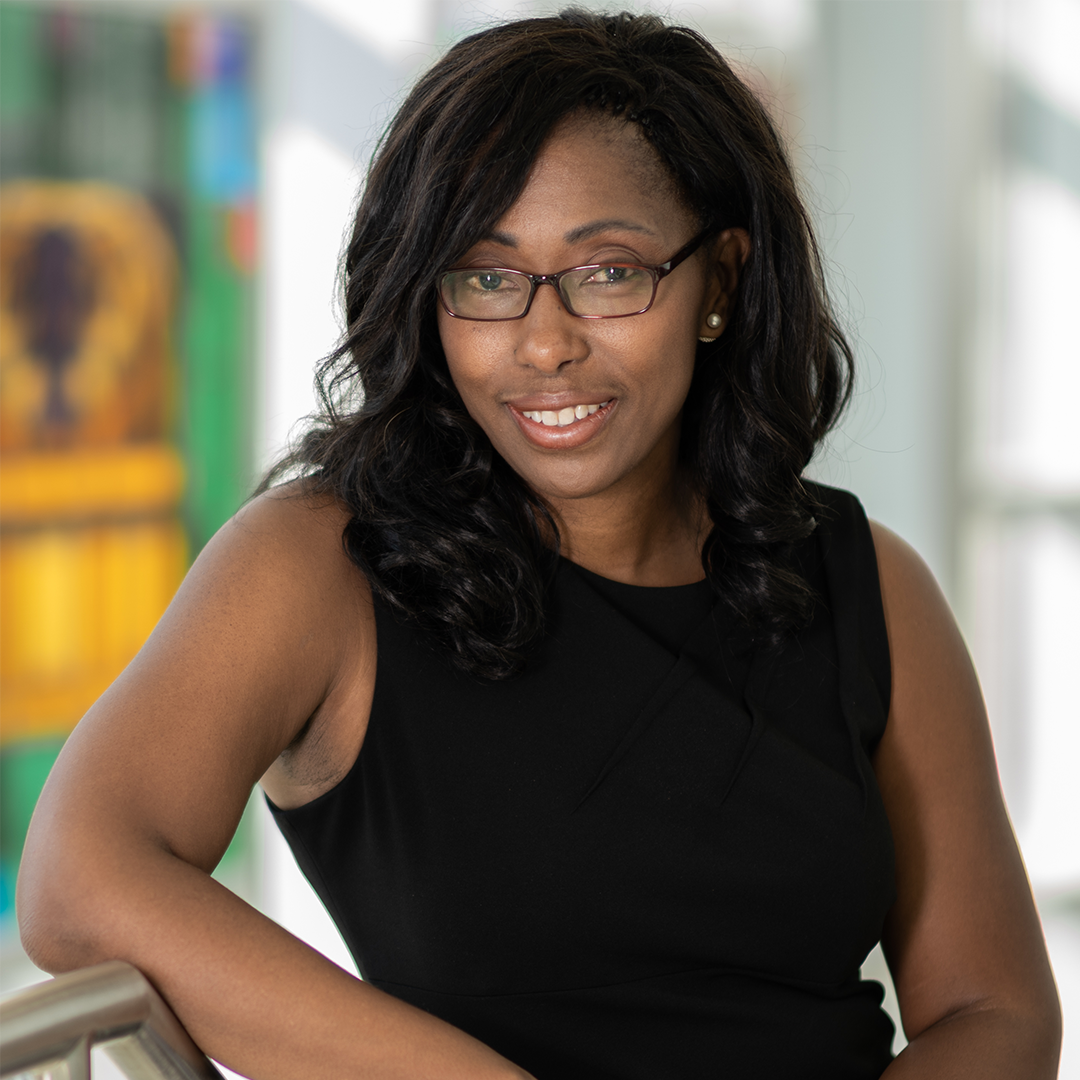 Name: Crystal Y. Granger
Hometown:  Houston, Texas
Major: Master of Architecture 
Graduation Year: 2004
Employer: Independent Contractor with Vergel Gay & Associates
Title: Senior Project Manager & Design Consultant
Why did you choose the Gerald D. Hines College of Architecture and Design, and what drew you to design?
Being a University of Houston alumna and familiar with the reputation of majors offered, I sought a design program recognized for integrating theory and evidence-based design. Rob Civitello's Intro to Architecture class and a conversation with Tom Colbert about strategic initiatives to expand and diversify the scholarship of the architecture program convinced me to move forward with my application.
My gravitation to design was influenced and nurtured at an early age by my parents and an elementary science teacher gifted in both the arts and sciences. Collectively, they modeled and exposed me to fundamental ways to approach problems, explore ideas, observe / document, and process and interpret information. With time and faith, I honed this comprehensive approach to providing a sense of joy and purpose in my work, regardless of the arena in which it is applied.
What was one of your favorite memories from your time on campus? Was there a particular professor who influenced your education?
A favorite memory that comes to mind is representative of the lasting bonds forged in studio. One fall semester, we visited the construction site of the Nasher Sculpture Center in Dallas, Texas. While en route, our car experienced some mechanical issues and came to a stop. Cold and tired with cell batteries diminishing, the wind from passing trucks whipped the vehicle back and forth during a long wait for the tow service. We were taken to a nearby roadside diner / gas station, where we anxiously waited for one of our classmates to circle back to pick us up. By order of severity, we were exhausted, cold, hungry, sleepy, and laughing into a slumber when we reached our destination. Despite the adventure and sleep deprivation, we arose rested and ready for the site tour the next day.
Several professors left an indelible mark on my education and how I continue to apply the lessons I learned, including Tom Colbert, Rob Civitello, David Guthrie, Patrick Peters, Donna Kacmar, Ronnie Self, Dietmar Froelich, Rives Taylor, Dr. Joe Colaco, Leonard Bachman, Nora Laos, John Zemanek, and Jean Krchnak. I have maintained communication with many of them since graduation.
In terms of overall influence, I recognize Bruce Webb for creating space and encouraging me to challenge the design thinking paradigm and investigate the missed opportunities of scholarship and application in the profession. He used his voice and agency to clear a path to test ideas and methodologies.
What has been your career path since graduation? Where are you currently working, and in what capacity?
Following graduation, I completed NCARB's internship development program (IDP) at a commercial architectural firm with a portfolio mix of private and public sector commercial interior projects, new construction, campus planning, and development. Over a seventeen-year tenure in design and management, I have been blessed with opportunities and collaborative achievements on community-based projects. I am currently working as an independent contractor with Vergel Gay & Associates as a Senior Project Manager and Design Consultant. 
What does a typical day look like in your job? Do you have a particular design or business philosophy?
Depending on the project load, type, and phase, a typical day is characterized by any combination of client meetings, design research and coordination, field inspections, and general project management.
My Business Philosophy: Lead, manage, and operate with integrity in pursuit of excellence. Be the example!
My Design Philosophy: Design consciousness is empathetic, sustainable, responsive, pliable, liberating, and equitable.
What is one accomplishment of your career of which you are particularly proud? How do you feel that the College prepared you for this?
I had the honor of delivering a project for the City of Houston in a non-traditional capacity. The basis of the project was research I started as part of my thesis while at the College. I continued the research out of a sense of stewardship to support local efforts to preserve the cultural fabric of local African American communities through an architectural lens. The project required me to write a historical narrative for a permanent panel installation in a public park – Bethel Park. The aggregate of my research and that of a local historian with whom I collaborated gave a voice to the craftsman and leaders who built these communities against the insurmountable odds of their time. The relationships forged within the communities and in the fields of archaeology, anthropology, and historic preservation while at the Hines College proved invaluable in framing the history-shaping built environment in these communities. 
What is a valuable lesson you learned during your time at the Hines College of Architecture and Design? 
We all have biases. However, those biases can render an injustice if not examined through an objective multi-perspective lens. I had an opportunity to expand on a skillset from a previous career based on non-biased information gathering and critical analysis. In studio, we were encouraged to think constructively and critically, review relevant scholarship, and connect empathetically with our subject to strengthen the integrity of our design solutions.
What is a piece of advice you would give to current Architecture and Design students?
The advice I offer is two-fold:
Informed design is design justice. Identify your biases, put them in perspective, and embrace possibilities from a blank slate as a perpetual exercise.
Commit, investigate, and create with implications and constructive impact in mind.
| | |
| --- | --- |
| Bethel Park - Historical Panel Narratives | Lilly Grove Missionary Baptist Church New Sanctuary and Campus Development |