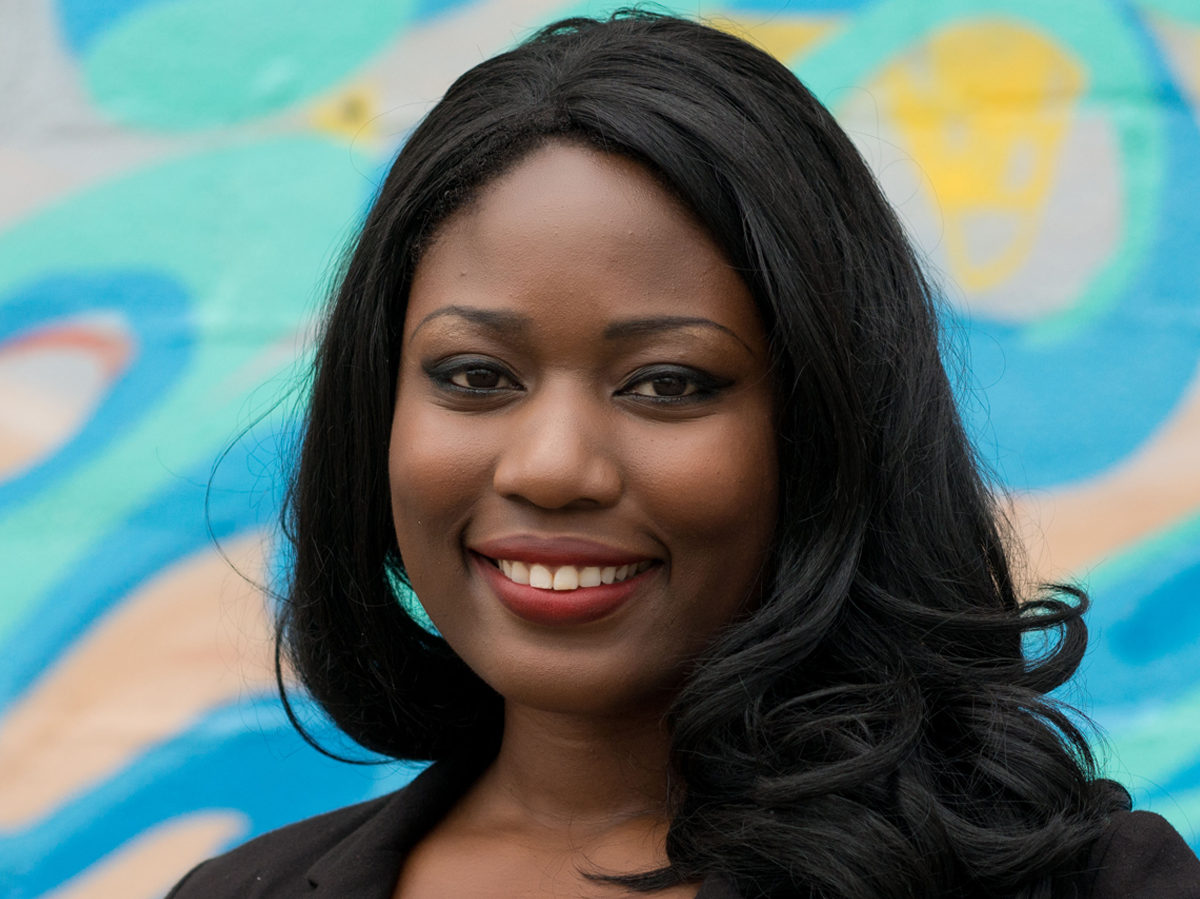 The American Institute of Architects (AIA) Houston chapter awarded University of Houston Gerald D. Hines College of Architecture and Design alumna Melvalean McLemore, AIA, NOMA, LEED AP (B.Arch. '09) its 2023 Ben Brewer Young Architect Award at the organization's annual gala on May 20. The award recognizes excellence in ability, exceptional work, and significant architectural contributions by architects in their first ten years of practice. 
In October 2022, McLemore received the 2022 award for Early Career Professional Achievement in Honor of William W. Caudill, FAIA, from the Texas Society of Architects (TxA) for advocating diversity through leadership. While McLemore is honored by her most recent award from the AIA Houston chapter, her desire to give back to the architecture and design community through volunteerism and activism outweighs her professional accolades.
"Having something that shows how you can be appreciated for doing architecture a different way and winning an award locally is important to me," said McLemore. "This is where a lot of my volunteerism started." 
One program McLemore is most passionate about is the National Organization of Minority Architects (NOMA) National HBCU Professional Development Program, helping connect historically Black colleges and universities (HBCU) students with some of the largest firms in the world through internships, mentors, and eventually full-time jobs.
In 2022, NOMA awarded nine grants to the students, and the organization hopes to exceed that number this year. NOMA is working to build a partnership with AIA National and has even received outreach from different companies, including Nike. McLemore believes that a commitment to improving representation within the industry must be intentional, and firm leaders must be committed to an outcome. 
"I think there is still a great interest in firms seeing what comes from broadening their spectrum in terms of welcoming diverse groups of people, whether it be gender, race or any other diversities, and seeing how it impacts firms overall," she explained.
McLemore strongly encourages students to write down their accomplishments to avoid self-doubt and stay focused on what they are doing well. She also advises students just entering the workforce to be adaptable because life is unpredictable. Students should get involved in professional organizations to network with like-minded individuals who can expose them to more things inside the field of architecture and design.