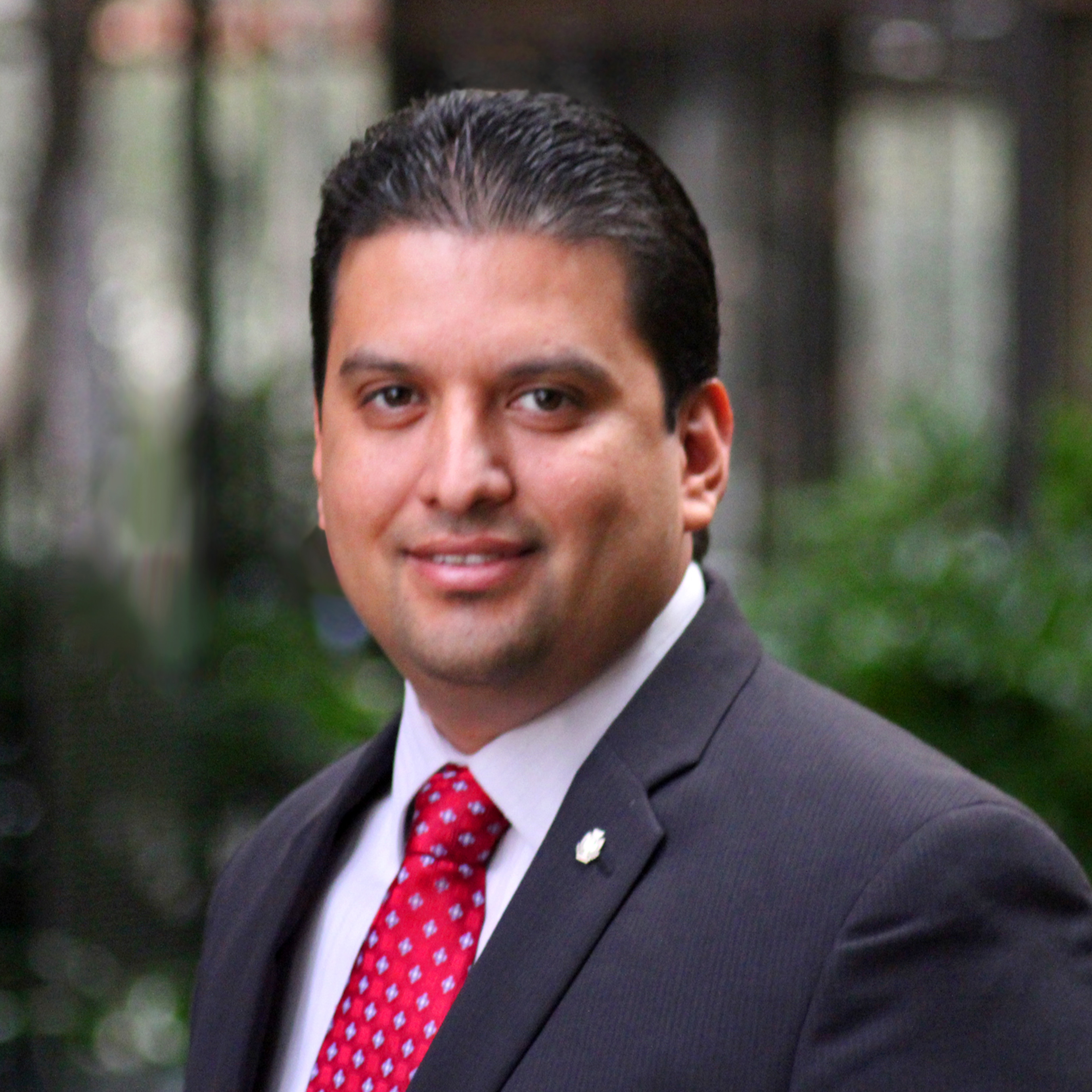 Name: Ricardo Martinez
Hometown: Houston, Texas
Major: Bachelor of Architecture
Graduation Year: 2001
Employer: Martinez Architects
Title: Principal
Why did you choose the Gerald D. Hines College of Architecture and Design, and what drew you to design?
I was drawn to architecture and design while in high school. Taking drafting courses and participating in several design competitions piqued my interest in design.
Because of my humble upbringing and being the first in my family to pursue secondary education, I had little direction and knowledge about choosing a college.  Attending two years at Lone Star College provided me with exposure to higher education and time to evaluate accredited programs throughout the state. The Gerald D. Hines College of Architecture and Design boasts an attractive design program at an affordable price.       
What was one of your favorite memories from your time on campus? Was there a particular professor who influenced your education?
Campus life for architecture students is unlike any other. The unique challenges of studio push students to engage and exhaust themselves in their curriculum. This experience created the best memories and moments throughout my academic career.  The bonds created during studio have withstood the test of time – many of those relationships are still thriving.
What has been your career path since graduation? Where are you currently working, and in what capacity?
Working at two small firms after graduation allowed me the opportunity to participate in many capacities and ultimately ascend into a leadership role. 
After 13 years, I set my aspirations on establishing Martinez Architects. In late 2014, I formed Martinez Architects, in partnership with Justin Myers, where I serve as the Managing Principal. Every year, the firm continued to grow in response to the portfolio of projects we earned. In 2019, we established an office in San Antonio, and in 2021 we are expanding to Austin.
Some of the leadership roles I have played in the architecture community over the years include AIA Houston board of directors, AIA Houston Chapter Latinos in Architecture founding member, and Aldine Education Foundation member and founder of an endowment for students pursuing an architectural degree.
What does a typical day look like in your job? Do you have a particular design or business philosophy?
We strive to maintain a small design firm culture at Martinez Architects. Reminiscent of design studio, collaboration is encouraged and fostered with an open office concept. 
What is one accomplishment of your career of which you are particularly proud? How do you feel the College prepared you for this?
Having pursued and been awarded several national awards has been very rewarding. However, the most fulfilling accolades I have received are from the end-users of our projects. Our portfolio of over 70 public safety facilities is a real honor because we can provide men and women serving our communities with facilities supporting and promoting their well-being while also fulfilling their daily duties.
What valuable lesson did you learn during your time at the Hines College of Architecture and Design?  
While I learned many lessons during my time at the College, the most valuable skills that have been critical to my success in college, career, and personal life have been critical thinking and resourcefulness. 
Throughout college, I had to work the night shift at UPS; therefore, time management was critical to meet deadlines while also managing my studies. 
What is a piece of advice you would give to current architecture and design students?
The design studio is unlike any other curriculum. Students entering the program are challenged and critiqued. They have to learn a new vocabulary to express themselves. To be successful, students must have the agility and resilience to react to adversity.
---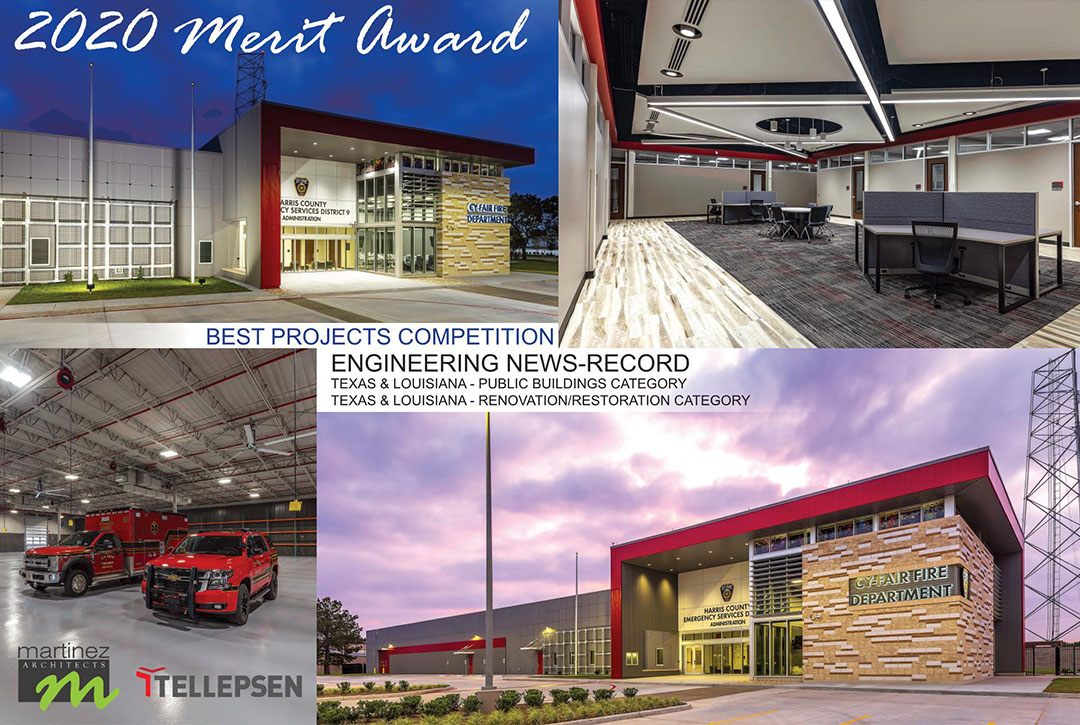 Cy-Fair Administration Award of Merit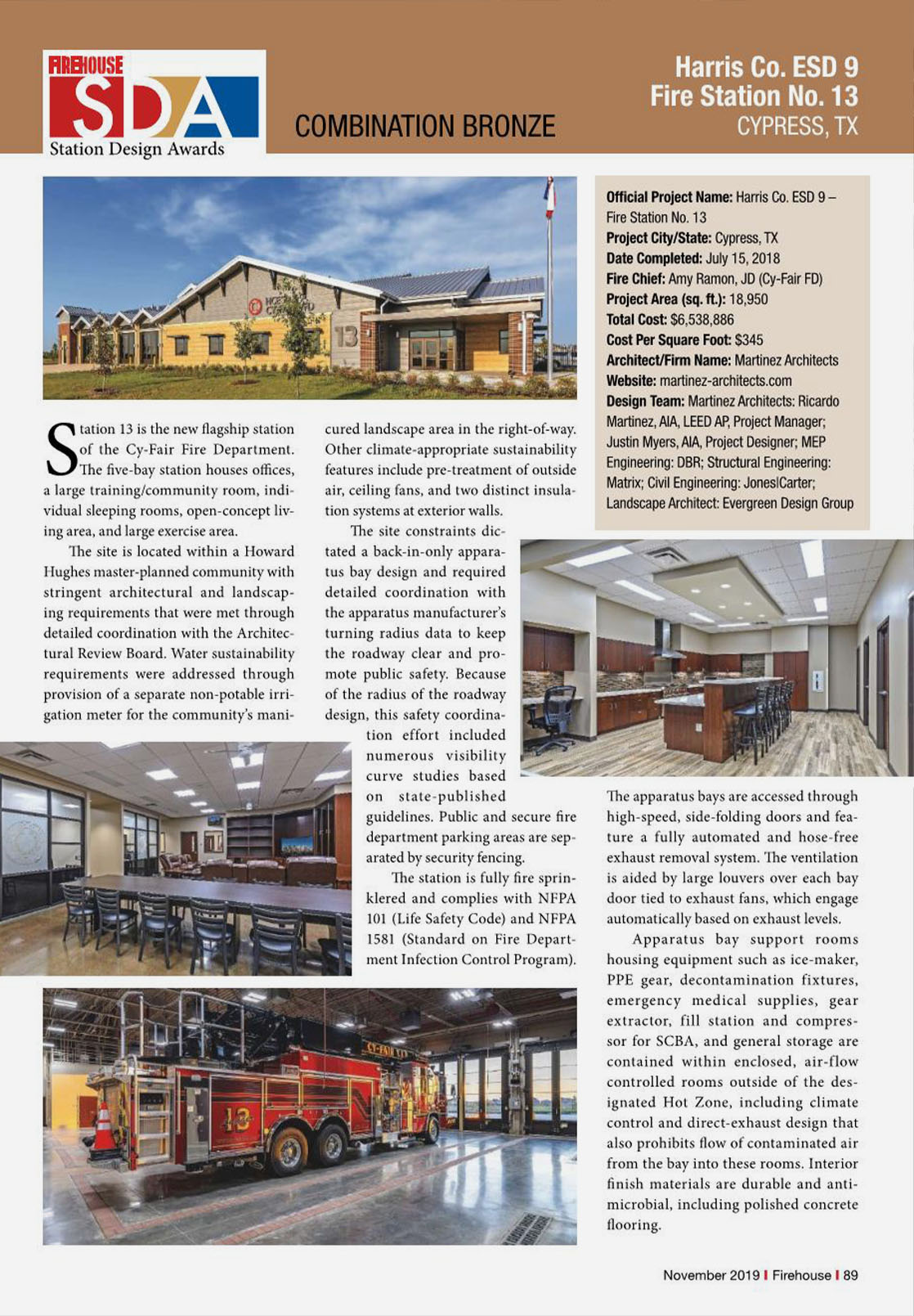 Firehouse Station Design Awards – 2019 Bronze Award (featuring design of First Station No. 13 for the Cy-Fair Fire Department)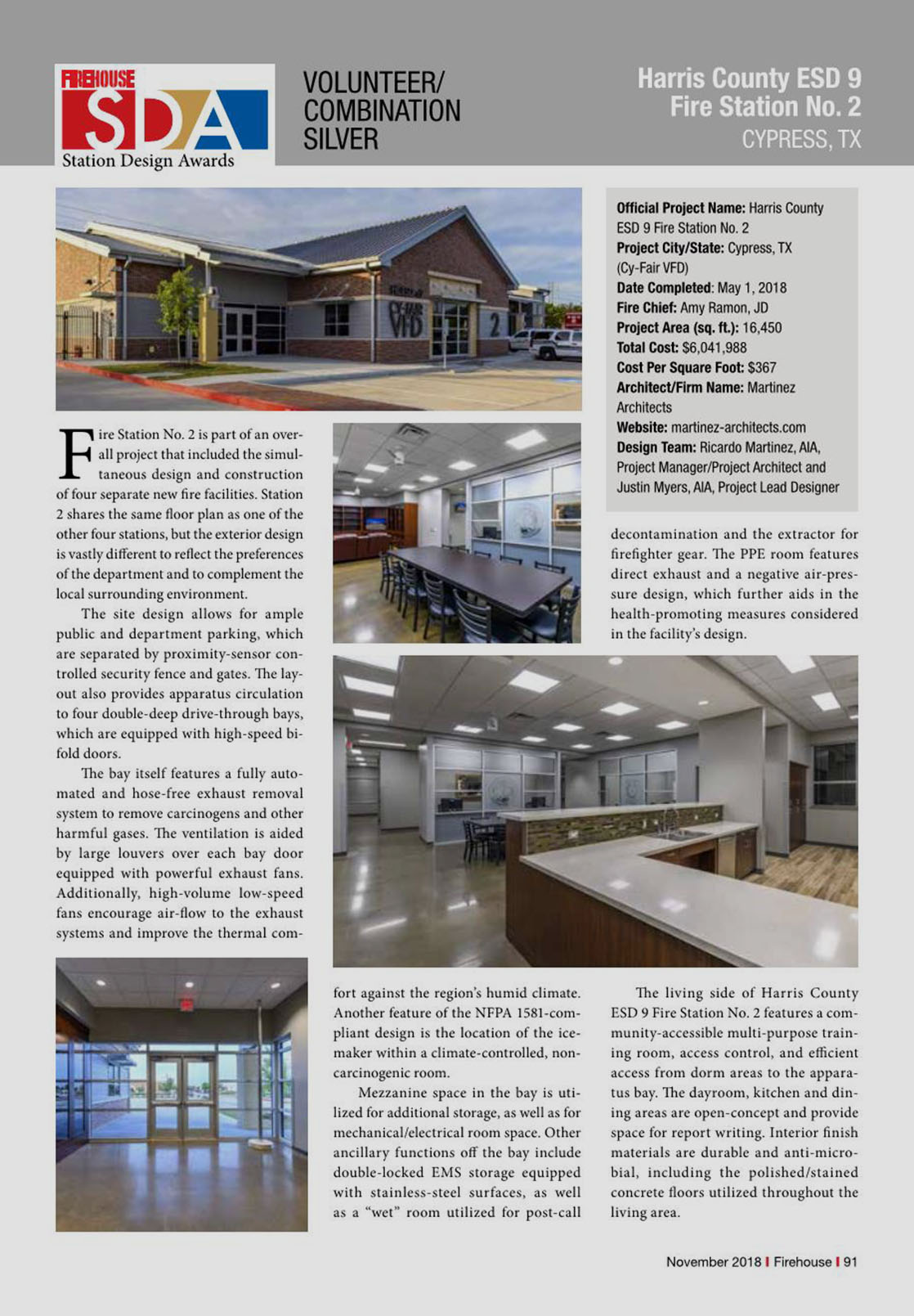 Firehouse Station Design Awards – 2018 Silver Award (featuring design of First Station No. 2 for the Cy-Fair Fire Department)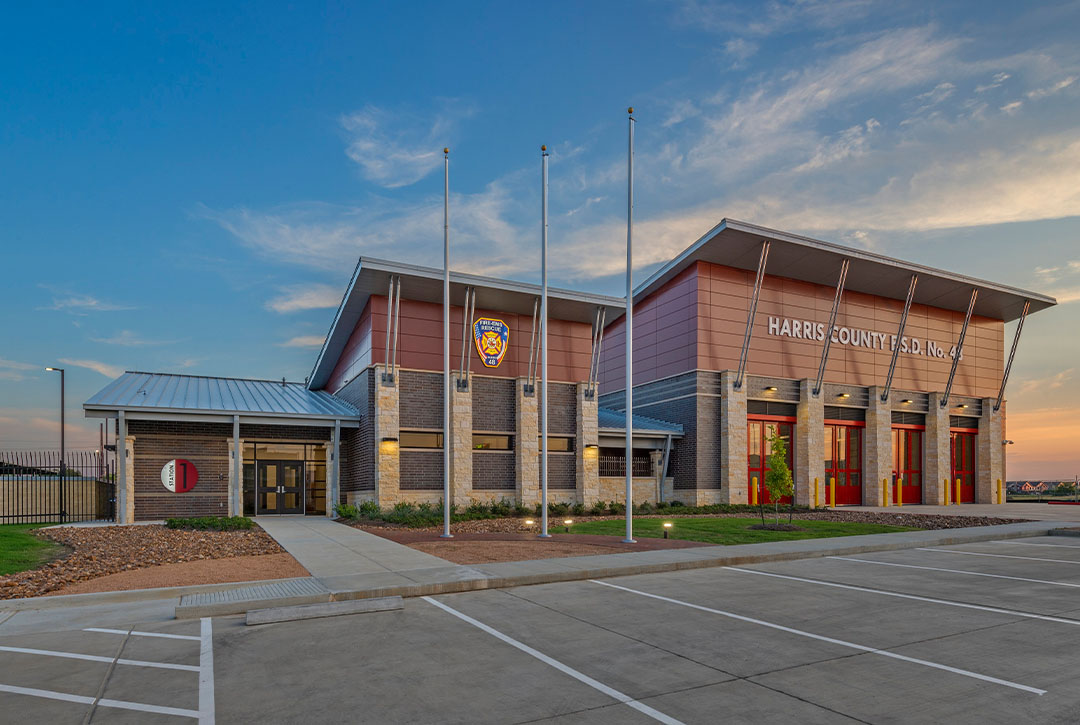 Harris County Emergency Services District 48 Fire Station 1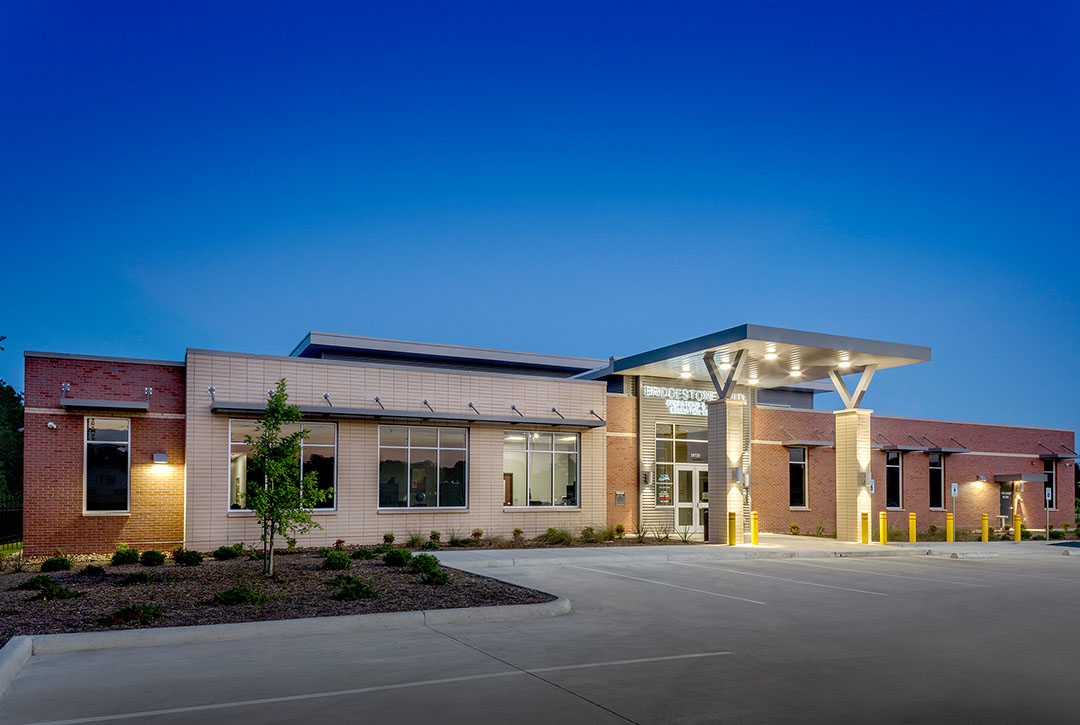 Bridgestone MUD Operations and Education Center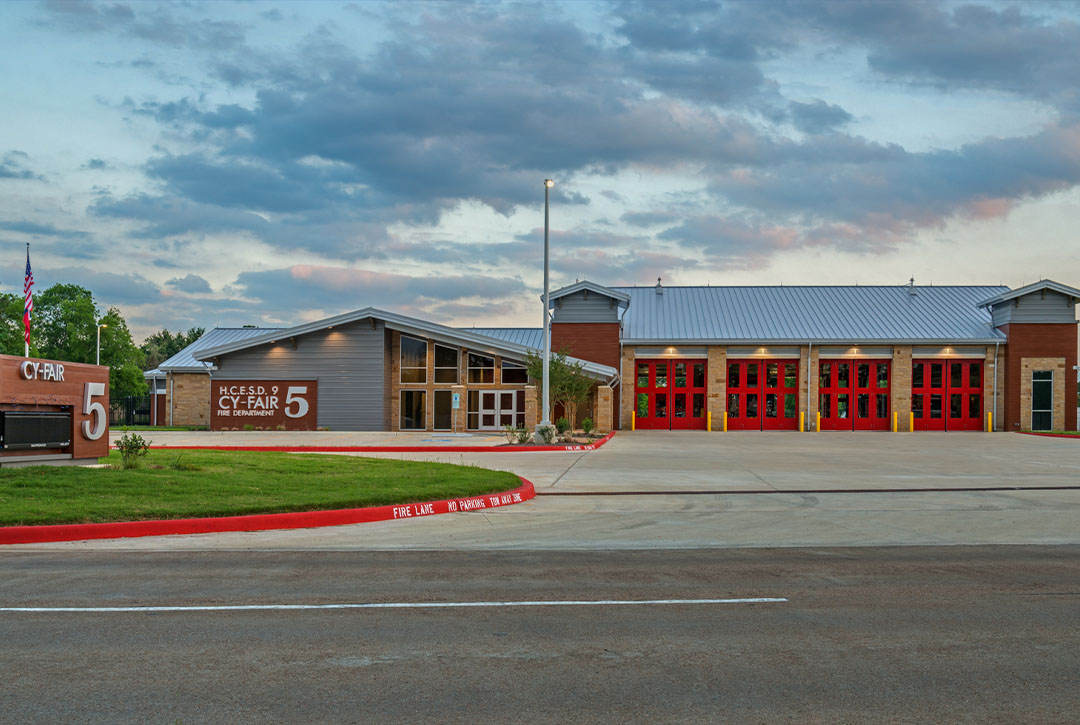 Harris County Emergency Services District 9 Fire Station 5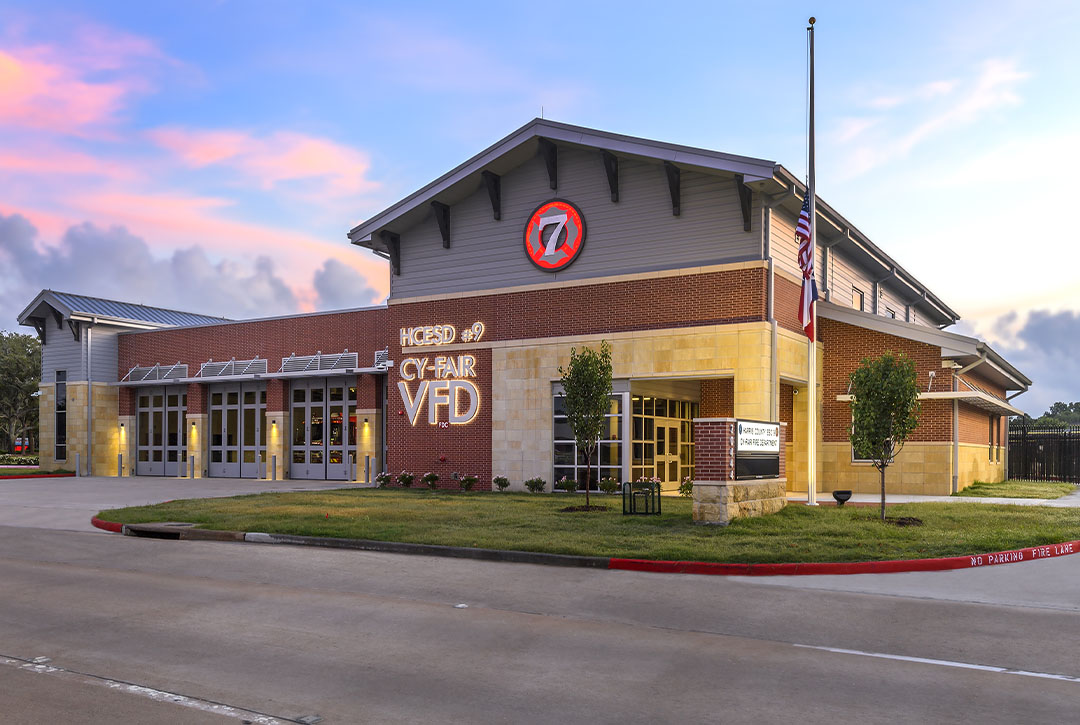 Harris County Emergency Services District 9 Fire Station 7