CCS is proud to congratulate Elizabeth Farfan-Santos , who has been awarded tenure and promoted to Associate Professor, effective September 1, 2019.
---
Caryn-Tamber-Rosenau has been awarded the 2019 Ross M. Lence Award for Teaching Excellence.
---
CCS has been awarded a grant of $20,000 through the Provost's Multicultural Student Success Initiative to support the department's seminar series on " The Politics of Difference "
---
Rachel Quinn has been awarded a CLASS Research Progress Grant to continue archival research for her new book project Good Women Die: The Mixed Race Transnationalism of Philippa Duke Schuyler (1931-1967).
---
Keith McNeal has been awarded a Provost's "50-in-5" Award to support the completion of a new book project on queer sexualities in Trinidad and Tobago.
---
CCS will be the principal sponsor at the University of Houston of two important and timely art installations: " HostileTerrain94: A Global Exhibition about America's Humanitarian Crisis at the Southern Border ," addressing the deaths of migrants and refugees crossing the US-Mexico border AND " Detention Nation ," addressing immigrant detention, which was created by the Houston-based arts collective Sin Huellas and includes Professor Delilah Montoya  of the UH School of Art.  These installations will be co-sponsored by UH Public Art and hosted in The Atrium and the Mashburn Gallery of the Hines College of Architecture & Design in September 2020.
---
Luca Oliva has been appointed as the new Program Coordinator of the Liberal Studies program, starting June 1, 2019, and will also serve as the principal lecturer for the program's required courses.
---
The Anthropology programs welcome Professor Elizabeth Rodwell as a new Affiliated Faculty member. Dr. Rodwell is an anthropologist of digital media in the Department of Information and Logistics Technology. Her relevant courses in applied ethnography will be cross-listed in Anthropology.
---
Keith McNeal was interviewed on television in Trinidad and Tobago about his research into the history of Hindu mortuary practices there. Dr. McNeal was a guest on Dr. Visham Bhimull's "Bhoolal Parampara" talk show on the Indian Entertainment Television (IeTV) network.
---
The Religious Studies Program is proud to announce the creation of two new scholarship opportunities for our students. The John D. and Allie Lea Orton Scholarship in Religious Studies offers financial assistance ranging from $1,000 to $3,000, based on financial need.  The Lanier Scholarship for Excellence in Biblical Studies offers $1,000 to $3,000, based on merit, and is available to students who demonstrate excellence in the specific area of biblical studies.
---
The Religious Studies Program is proud to announce the receipt of two generous recent gifts. First, the John and Allie Lea Orton Foundation has made a significant donation, combined with a pledge for a total of three years. Second, the Lanier Foundation has made a substantial gift that is intended to provide support for Biblical Studies. The Religious Studies Program is very grateful to the Trustees of the John and Allie Lea Orton Foundation and to Mark and Becky Lanier for their generous support. These donations will benefit students through scholarships. They will also help to develop the overall profile of Religious Studies at the University of Houston and support research through the establishment of a 'Consortium for Excellence in Biblical Studies.'
---
Beginning in Spring 2020, Keith McNeal  will assume responsibility as the faculty advisor and coordinator of an annual student field trip to Haiti (to be held in May), formerly supervised by Professor Carl Lindahl (English), which will be coordinated through Dr. McNeal's Spring semester course on "Caribbean Societies and Cultures."
---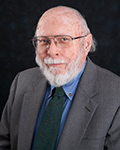 With profound sadness, CCS announces the passing of Dr. Lynn E. Mitchell Jr. (August 15, 1940–July 20, 2019), the visionary founder of the Religious Studies Program , which he served as dedicated academic director for 29 years (1985–2014).  We wish to convey our heartfelt condolences to Dr. Mitchell's family.
Lynn Mitchell held a doctorate in Religious Studies from Rice University (1979).  His selected publications include:  Walking in the Light: How Christians Face Ethical Issues and The Two Books of God: Science and the Bible.
---
The Anthropology programs welcome two new Affiliated Faculty – Professors Chatwara ("Oui") Duran and Lauren Zentz — who are both ethnographers specializing in linguistic anthropology and sociolinguistics, and have developed the program in Applied Linguistics in the Department of English. Their relevant courses will be cross-listed in Anthropology.
---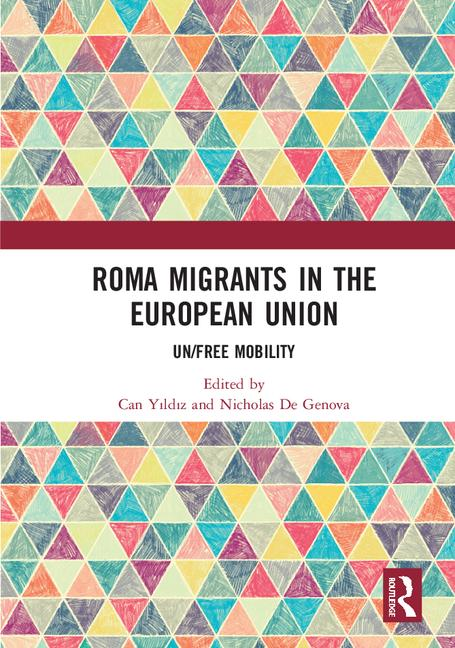 Nicholas De Genova  has published a new book (co-edited with Can Yildiz), entitled Roma Migrants in the European Union: Un/Free Mobility (Routledge, 2019).  This book situates the mobility of the Roma people (more commonly known by the often derogatory term "Gypsies") as a critical vantage point for migration studies in Europe, focusing on questions about "Europe," "European-ness," and European Union citizenship through the critical lens of Roma racialization, marginalization, securitization, and criminalization, and the dynamics of Roma mobility within and across the space of the European Union.
---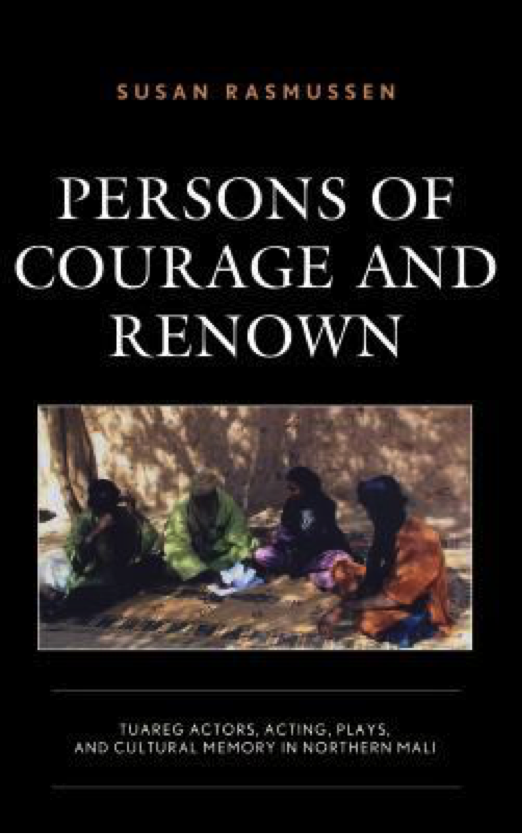 Susan Rasmussen 's new book Persons of Courage and Renown (Lexington Books/ Rowman & Littlefield, 2019) explores issues of culture, memory, creativity, and power by analyzing beloved, but also vulnerable, actors, acting, and play performances in Tamajaq-speaking, predominantly Muslim, traditionally stratified, and semi-nomadic Tuareg communities in northern Mali. The town and region of Kidal are the primary sites of the ethnographic field research. This book traces how Tuareg actors powerfully negotiate cultural memory and encounters in communities caught historically and currently between political violence and peacekeeping efforts in northern Mali. There, urban, state, and non-governmental bureaucracies seek to re-shape Tuareg verbal art performances to comply with official agendas aimed at transforming local culture. This book shows how acting and plays are crucial in continuing, but also debating and re-defining the meanings of older verbal art performances of Tuareg tales, songs, and epics, as well as wider cultural knowledge and social practice. Their arts offer important possibilities for peacemaking in a turbulent and unpredictable world.
---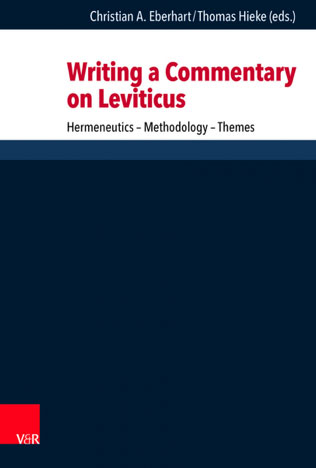 Christian Eberhart has published a new book (co-edited with Thomas Hieke), entitled Writing a Commentary on Leviticus: Hermeneutics – Methodology – Themes (Vandenhoeck & Ruprecht, 2019; Göttingen, Germany). In this volume, several experts in the field of Hebrew Bible scholarship, currently writing a larger commentary on the book of Leviticus, discuss hermeneutical and methodological considerations, and explore particular themes and issues in the third book of the Torah, especially: sacrifices and rituals ("the cult"); the notion of unintentional and deliberate sins and purity/impurity ("the bad"), and how to eliminate them; and the relationship to the sphere of God ("the holy"). This collection demonstrates how commenting on any biblical book depends on the perspective a scholar takes, and how different commentaries on the same biblical text come to diverse conclusions because of a diversity of methodological and hermeneutical approaches, bearing witness to the complexity, intricacy, and richness of the biblical text.
---
Caryn Tamber-Rosenau  and Keith McNeal were both awarded 2019 Faculty Summer Fellowships from the Women's, Gender & Sexuality Studies (WGSS) Program to support their research.
---
Elizabeth Farfán-Santos was selected by the Faculty Senate Community & Government Relations Committee (CGRC) as one of four Assistant Professors across the university to have her current research showcased in the Assistant Professor Excellence Lecture Series (APeX).


Lecture Title: "Mothering as Health Security: Undocumented Mothers, Children, and Medical Alienation in the United States"

Wednesday, January 30, 2019; 12;15-1;15, MD Anderson Library, Rm. 306
---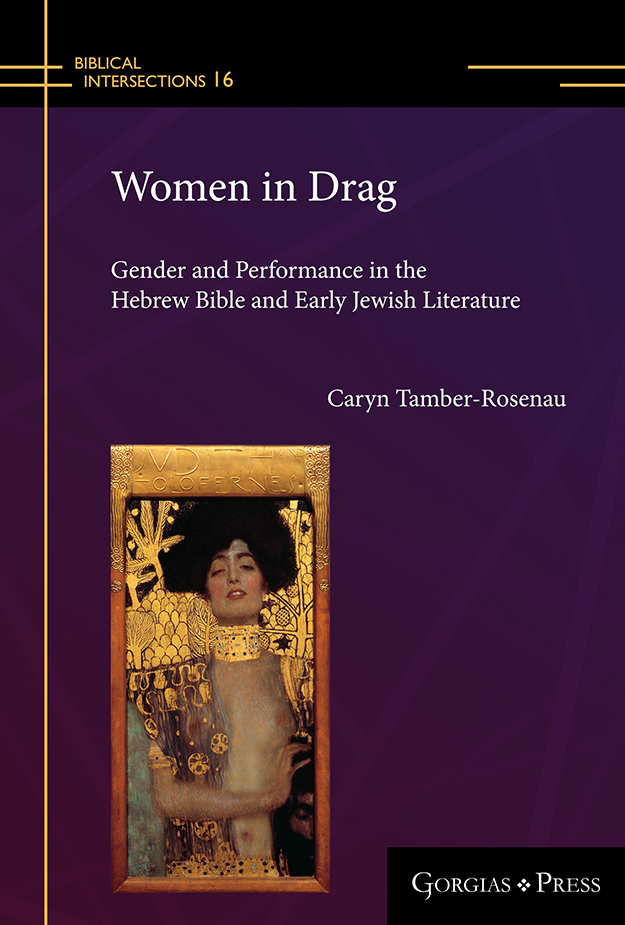 Caryn Tamber-Rosenau 's new book, Women in Drag: Gender and Performance in the Hebrew Bible and Early Jewish Literature, has been published by Gorgias Press. From Jael's tent peg to Judith's sword, biblical interpreters have long recognized the power of the "lethal women" stories of the Hebrew Bible and related literature. The tales of Jael and Judith, female characters who assassinate enemy commanders, have fascinated artists, writers, and scholars for centuries, no doubt partly because of the gender of the characters doing the killing. Tamber-Rosenau presents the first systematic study, both text-centered and deeply engaged with a variety of queer-theoretical frameworks, of the motif of the woman-turned-warrior in ancient Jewish literature. Through analysis from queer-theoretical perspectives and comparison with Ancient Near Eastern and Greco-Roman literature, Women in Drag shines new light on three strong female characters from the Hebrew Bible and the early days of Jewish literature.
---
Keith McNeal was awarded a UH Global Faculty Development Fund grant for summer research and travel related to his project on "Sexuality, Gender, and the Anthropocene in Trinidad & Tobago"
---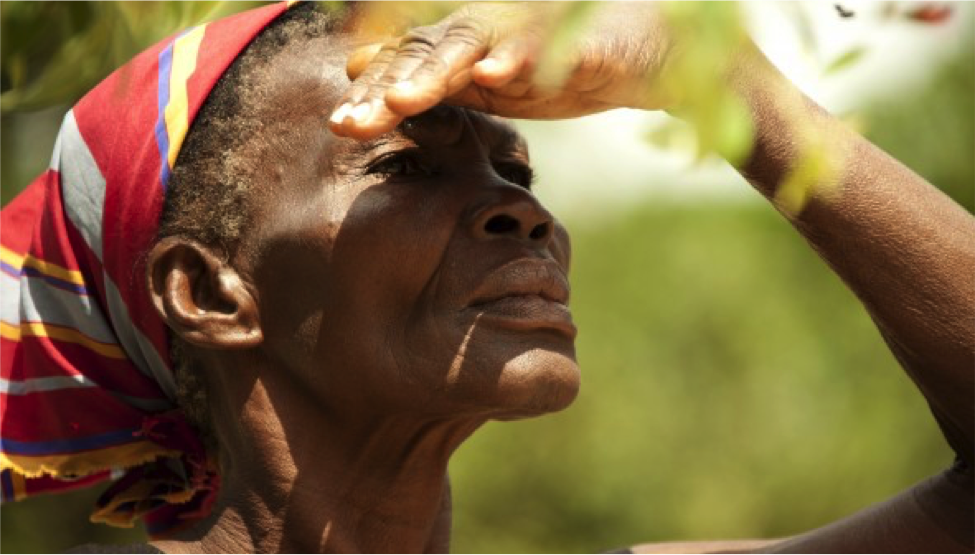 Photo credit: Michael Brims.
Rachel Quinn was selected as the 2019 Winner of the Travel Grant of the Women's, Gender & Sexuality Studies (WGSS) Program for a return trip to the Dominican Republic where she will host a screening of her award-winning documentary film "Cimarron Spirit" (2015) and to conduct new research on Dominican cultural production and the art schools in Santo Domingo.
---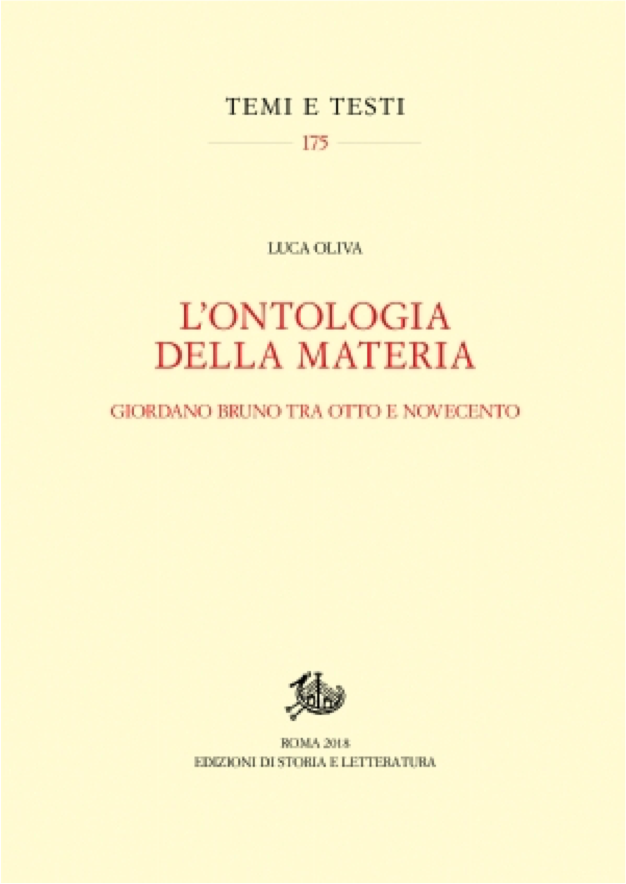 Luca Oliva 's new book, L'ontologia della materia: Giordano Bruno tra Otto e Novecento (2018), was published by Edizioni di Storia e Letteratura (Italy).
This book presents the "first philosopher of science," as Giordano Bruno has been depicted, and focuses on the reception of his natural philosophy in the modern and contemporary periods. Before anyone else, Bruno re-examined the principles of Aristotle's physics and metaphysics in relation to Copernicus and the emergence of the scientific revolution. His ideas have been the subject of several studies, including those of Galilei, Jacobi, Shelling, Hegel, Riehl, Schlick, Koyré, Cassirer, Fink, Yates, Kuhn, Eco, Sini, Giorello, and Gatti. This book examines each one of these studies and thus aims to show the immense relevance of Bruno in the history and philosophy of science.
---
Ken Brown was featured as an expert guest on a segment of the Houston Public Media program "Houston Matters," concerning the ongoing dispute over the bodily remains of persons believed to have been African American prison inmates forced to work on chain gangs in the sugar cane fields while they were incarcerated in the Sugar Land area.
---
The Department of Comparative Cultural Studies welcomed  Nicholas De Genova , as Professor and the new Chair of CCS. Professor De Genova previously held teaching appointments in urban and political geography at King's College London, and in sociocultural anthropology at Stanford, Columbia, and Goldsmiths -University of London, as well as visiting professorships or research positions at the Universities of Warwick, Bern, Amsterdam, and Chicago. Professor De Genova received his BA, MA, and PhD in sociocultural Anthropology at the University of Chicago.
---
Rebecca Storey was promoted to Full Professor Spring 2018.
---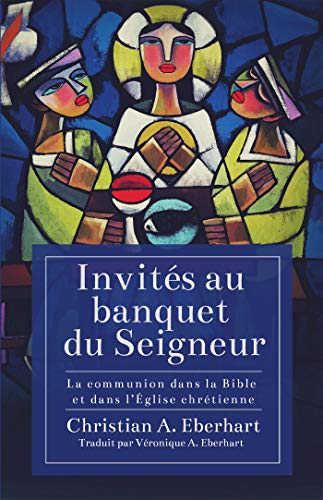 Christian Eberhart 's book What a Difference a Meal Makes: The Last Supper in the Bible and in the Christian Church (2016) was published in French translation as Invités au banquet du Seigneur: La communion dans la Bible et dans l'Église chrétienne (Lucid Books, 2018)
---
Rachel Afi Quinn was awarded the 2018 Woodrow Wilson Foundation Junior Faculty Career Enhancement National Fellowship Award.
---
Elizabeth Farfán-Santos was awarded a 2018 Provost Teaching Excellence Award.
---
Rachel Afi Quinn was awarded the 2018 Ross M. Lence Award for Teaching Excellence in the Humanities.
---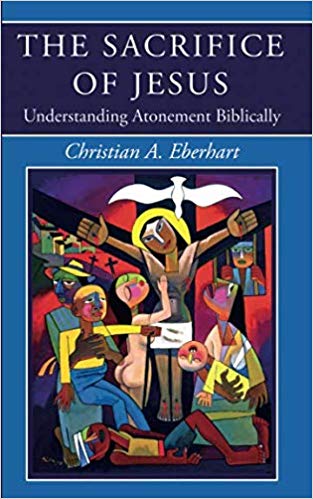 Christian Eberhart 's book, The Sacrifice of Jesus: Understanding Atonement Biblically (Wipf & Stock,2011) was published in its Second Edition (2018)