Chatwara Suwannamai Duran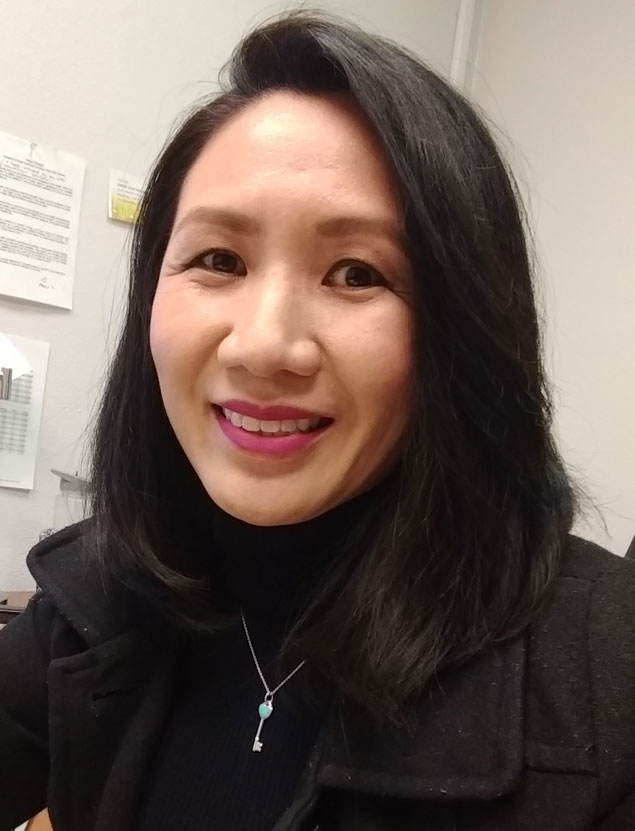 Associate Professor
English
Ph.D., Arizona State University
221A, Roy Cullen Building
cduran4@ uh.edu
Bio
Increases in the movement of people, languages, cultures, ideas, and goods across national boundaries have challenged us to think critically about space, diversity, and rights. This challenge is at the heart of my scholarship and research that intends to advocate the voice of immigrant/refugee children and their families. As a qualitative researcher, I utilize multiple ethnographic methods to approach social, cultural, and historical constructs of migration and multilingualism. I draw on theoretical insights of applied linguistics, sociolinguistics, literacy studies, and educational anthropology. I explore how the contradictory ideologies of language between the sending and the receiving countries complicate the lived experiences, language and literacy development, and learning trajectories of immigrant and refugee families. Recently, my research interest and commitment have culminated into Language and Literacy in Refugee Families (Palgrave Macmillan, 2017). The book examines how the Karenni refugee families' (originally from Burma/Myanmar) language and literacy practices are shaped by their multiple migrations, contested ideologies of language, generational differences, and the current technology advancement.
Education
Ph.D., Curriculum and Instruction/Language and Literacy — Arizona State University
M.A., Bicultural-Bilingual Studies, Concentration in Teaching ESL — University of Texas at San Antonio
B.A., English — Chulalongkorn University (Bangkok, Thailand)
Research Interests
Multilingualism, Transnationalism, Literacy Studies, Language Teaching and Learning, Identity
Publications
Book
Duran, C.S. (2017) " Language and Literacy in Refugee Families" London, UK: Palgrave Macmillan.
Selected Articles and Book Chapters
Duran, C.S. (2017) A home for between-ers. Borderlines Volume III.
Duran, C.S. (2016) "I want to do things with languages": A male Karenni refugee's reconstructing multilingual capital. Journal of Language, Identity and Education, 15(4), 216-229.
Duran, C.S. (2014) Theorizing Agency among Young Language Learners through the Lens of Multilingual Repertoires: A Socio-cultural Perspective. In Deters, P., Gao, X., Miller, E. R., & Vitanova, G. (eds.) Theorizing and Analyzing Agency in Second Language Learning: Interdisciplinary Approaches, pp. 73-90. Bristol, England: Multilingual Matters.
Friedrich, P., Chaudhuri, A., Duran, C.S., et al (2013) Reading Pennycook critically ten years later: a group's reflections on and questions about critical applied linguistics. International Multilingual Research Journal, 7, 119-137.
Matsuda, A. & Duran, C.S. (2013) Problematizing the construction of Americans as monolingual English speakers. In V. Ramanathan (ed.), Language Policy, Pedagogic Practices: Rights, Access, (Dis)Citizenship, pp. 35-51. Bristol, England: Multilingual Matters.
Matsuda, A. & Duran, C.S. (2012) EIL Activities and Tasks for Traditional English Classrooms. In A. Matsuda (ed.), Principles and Practices of Teaching English as an International Language. Multilingual Matters.