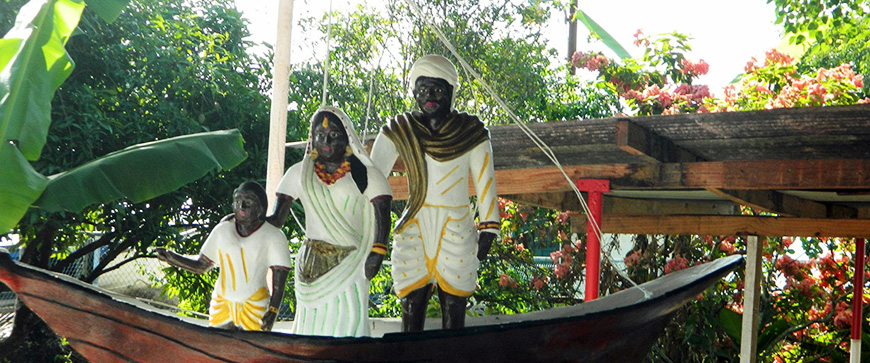 About Comparative and Cultural Studies at UH
The Department of Comparative Cultural Studies is an interdisciplinary department offering degree programs in Anthropology (BA, BS, MA) Liberal Studies (BA, BS), Religious Studies (BA) as well as undergraduate minors in Anthropology and Religious Studies. Collaboration among these programs enhances the strengths of each, and encourages cross-cultural learning and understanding.
Students in these programs explore the historical production of cultures and the ways in which cultural constructs affect the political, social, and aesthetic relationships that shape human communities. By creating a shared space for interdisciplinary scholarly debate and student learning, the Department of Comparative Cultural Studies enhances the comparative cross-cultural opportunities inherent in its constituent disciplines.
CCS provides students with the foundation for lifelong learning and the intellectual tools for a wide range of careers in education, research, media and communications, business, government and policy-making, and the professions.
Goals of Comparative Cultural Studies
to compare cultures from diverse disciplinary perspectives;
to explore the universals of human experience, as well as practices and belief systems unique to particular cultures;
to inspire, promote, and develop cultural understanding and visual literacy through the comparative study of distinct belief systems and symbolic and performative traditions;
to provide students with the intellectual tools and interdisciplinary vocabularies to work in the complex networks that define cultural production worldwide;
to provide the skills and knowledge to understand and work in cross-cultural and global contexts
Our students gain the comparative cultural knowledge and cross-cultural skills to become effective thinkers and culturally sensitive leaders in the global workplace and in local communities.