Interim SVP for Academic Affairs and Provost Robert McPherson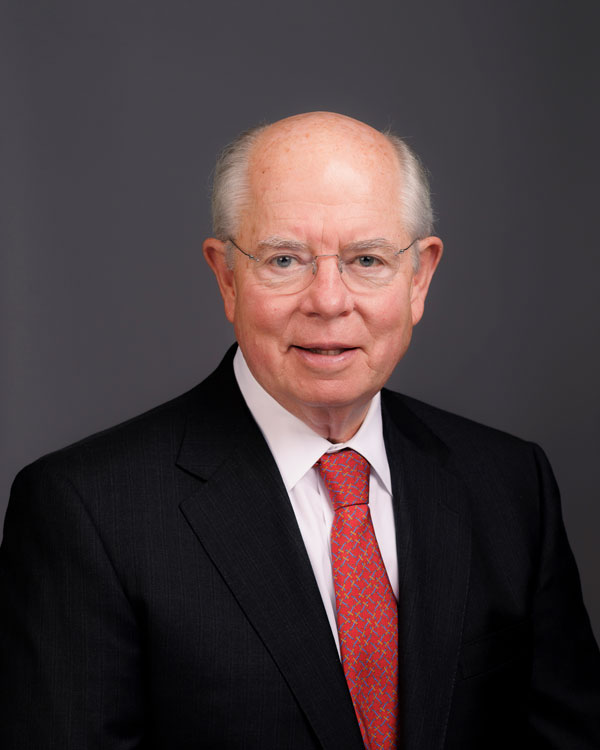 Interim SVC for Academic Affairs, UH System
Interim SVP for Academic Affairs and Provost, University of Houston
Robert "Bob" McPherson, Ph.D., was appointed interim senior vice chancellor for academic affairs for the University of Houston System and senior vice president for academic affairs and provost for UH effective Aug. 1, 2022. He has more than 45 years of leadership-related experience in higher education, K-12 public education, psychology services, and educational software.
He most recently served as dean of the UH College of Education since 2011 and held the Elizabeth D. Rockwell Chair. During his four decades at the University, McPherson has held various roles, including interim associate provost for academic affairs and operations for UH at Sugar Land and at Katy. He was appointed co-chair of UH's Racial Equity and Social Justice Committee in July 2020.
During his tenure as dean, the College of Education substantially increased research activity, drew national accolades for its teacher education and online graduate education programs, launched two new Ph.D. programs, established three centers and institutes, significantly improved faculty diversity, and surpassed fundraising goals.
McPherson's previous roles at UH include assistant to the vice chancellor for student affairs/dean of students, coordinator of Learning Support Services and staff psychologist at Counseling and Psychological Services. In the College of Education, his other leadership positions included Ph.D. program director, department chair and executive associate dean.
He is a Fellow of the American Educational Research Association and the American Psychological Association. He is a member of the National Academies of Practice and is past president of the APA Council of Counseling Psychology Training Programs as well as the Texas and Houston Psychological Associations. He earned the 2018 Robert B. Howsam Award from the Texas Association of Colleges for Teacher Education and the Lifetime Achievement Award in 2015 from the Texas Psychological Association. He is a recipient of APA's Karl F. Heiser Award for Advocacy. He also is a past board member of the Council of Academic Deans from Research Education Institutions, the Houston Forensic Science Center, and several national and local educational and mental health organizations.  
McPherson began his career as a classroom teacher and guidance counselor at a high-poverty Title I school in Odessa, Texas. He was one of the first graduates of UH's counseling psychology Ph.D. program in 1987. He has a B.S. from Texas Tech University and an M.A. from The University of Texas Permian Basin.
McPherson and his wife, Ann Hodges, a clinical psychologist, are life members of the UH Alumni Association. They have three adult children and seven grandchildren.