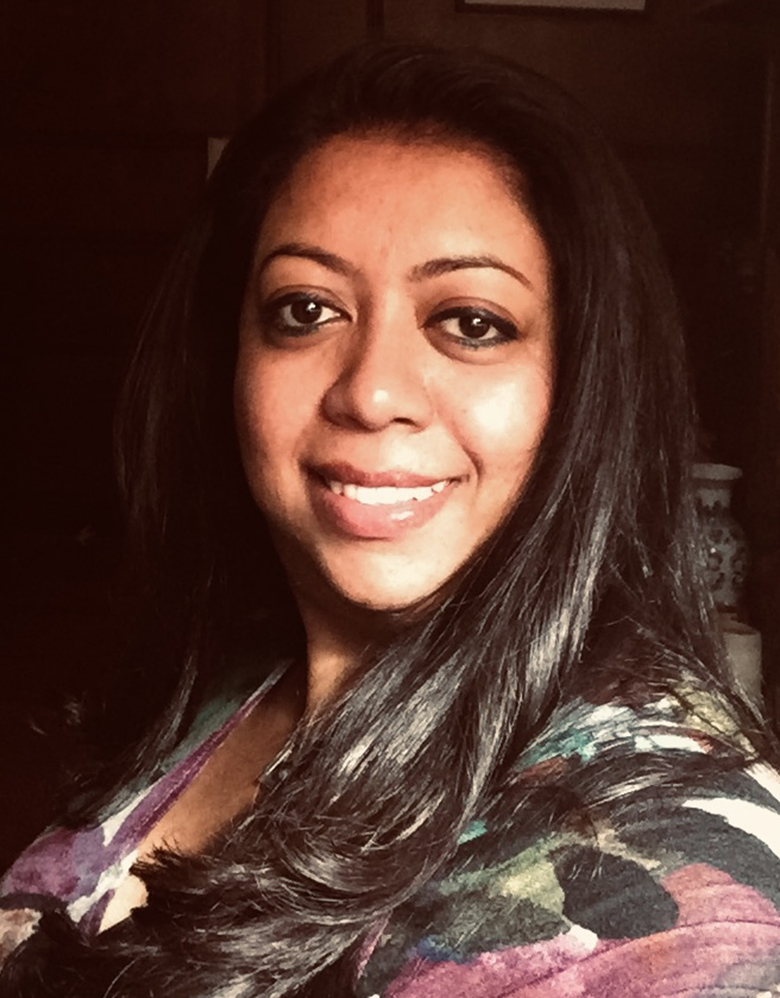 Associate Professor 
Anthropology, Undergraduate Program Director
Ph.D., Rutgers University
Office: McElhinney Hall 258B 
Email: dsen2@central.uh.edu
Biographical Summary
Dr. Debarati Sen is an interdisciplinary cultural anthropologist with expertise in South Asia. Inspired by transnational and postcolonial feminism, she is deeply committed to issues of social justice and structural inequities. Before joining the faculty of CCS in Spring 2021, Dr. Sen taught in the field of Peace, Conflict, and Development Studies.
Dr. Sen's award-winning scholarship combines cultural anthropology, sociology, cultural studies, geography, gender studies, and development studies. Her research examines gendered mobilizations around sustainable development in rural India, drawing attention to issues of social sustainability at the community level. She highlights how poor women understand sustainability initiatives in rural India—their discourses and practices around it, their interpretations, and hopes for a sustainable future. Going beyond numbers, she studies "on the ground" impacts of sustainability policies promoted by states and multilateral institutions. Her research advocates a granular approach to the study and understanding of sustainability. She emphasizes intersectional issues of aspiration, gender, power, and sociocultural differences that drive sustainability practice on the ground.
Everyday Sustainability: Gender Justice and Fair Trade Tea in Darjeeling (Albany: SUNY Press, 2017), her first single-authored book, is an outcome of a long-term engagement with issues of sustainability, fair trade, and gender justice. In 2018, this monograph won two major national-level book awards: The International Studies Association's book award for the Global Development Section and the Gloria E. Anzaldúa Book Prize from National Women's Studies Association. In 2019, her book also received an honorable mention for the Michelle Rosaldo Book Prize of the Association for Feminist Anthropology (American Anthropological Organization). Her research was funded with grants from the Wenner-Gren Foundation, US National Science Foundation DDIG, Princeton University's Office of Population Research, and Columbia University.
At present, she is working on a second book project, titled Subnational Enterprise: Militarization, Masculinity, and Rise of the Right-Wing in India's Eastern Border. This project examines archival material and ethnographic data on the militarized identities of Indian Nepalis (Gorkhas) and their political predicaments.
Additionally, Dr. Sen is engaged in a collaborative project in India that centers on rural mental health systems embedded in primary schools affecting children and families in ethnic minority communities. In this project, she is partnering and consulting with doctors, medical health professionals, non-profits, and advocates, based both in the US and India. The project has already received funding from an Indian non-profit for its innovative cutting-edge approach.
Apart from these major projects, Dr. Sen has published numerous articles and book chapters on related topics.
Dr. Sen is the Co-Editor-in-Chief of the journal Culture, Agriculture, Food and Environment/ CAFÉ (of the American Anthropological Association).
Since 2012, Dr. Sen has also served on the American Association of University Women's (AAUW's) national fellowship review team.