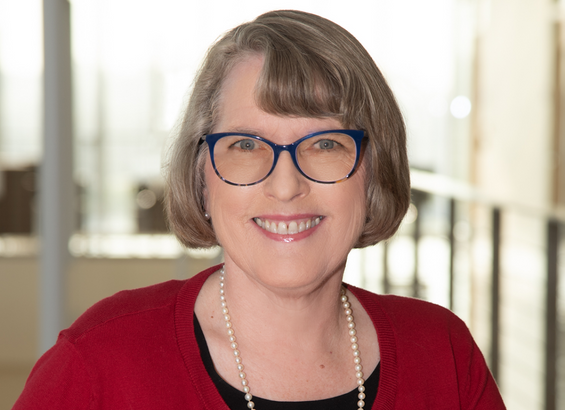 Kathryn Horn, M.D., started her journey in academic medicine after completing her residency in family medicine in 1987. Specializing in family medicine was a way for her to build relationships with individuals and families over time. "I had a great preceptor in my last year of medical school, a female private family physician, who let me see the joy she had in practice and how she balanced her family life with her career," Horn said. "I didn't know many women physicians when I was growing up."
After working at Texas Tech University Health Sciences Center El Paso (TTUHSC El Paso) Paul L. Foster School of Medicine for 29 years, Horn joined Tilman J. Fertitta Family College of Medicine as the Associate Dean for Student Affairs, Admissions and Outreach in 2018. In addition, Horn served as a clinical professor in the Department of Clinical Sciences and as a family physician for the UH Health Family Care Center. She was actively involved in the admissions process, outreach programs, and student affairs planning.
During her time at the college, Horn was most proud of her team, the admissions process, and her work with students.
"Getting to share in the moment when students find their passion and the place they hope to train is a joy," she said. "Walking through life's journey with students and providing a perspective on how life can move forward even in the midst of setbacks, hardships, and disappointments has given me purpose and satisfaction."
As Horn enters retirement, she will be spending more time with her husband and grandchildren. For students who hope to follow in her footsteps, Horn shared her thoughtful advice.  
"Find the specialty that gives you joy and the people you most enjoy spending time with. Then, your career will give you purpose. Academic medicine is an amazing career because your influence goes far beyond the patients you see but through each generation of physicians that you encounter."
The Tilman J. Fertitta Family College of Medicine would like to thank Dr. Horn for her dedicated service and invaluable expertise in the development of the college. May this new chapter of life be filled with joy, relaxation and treasured moments with family and friends.