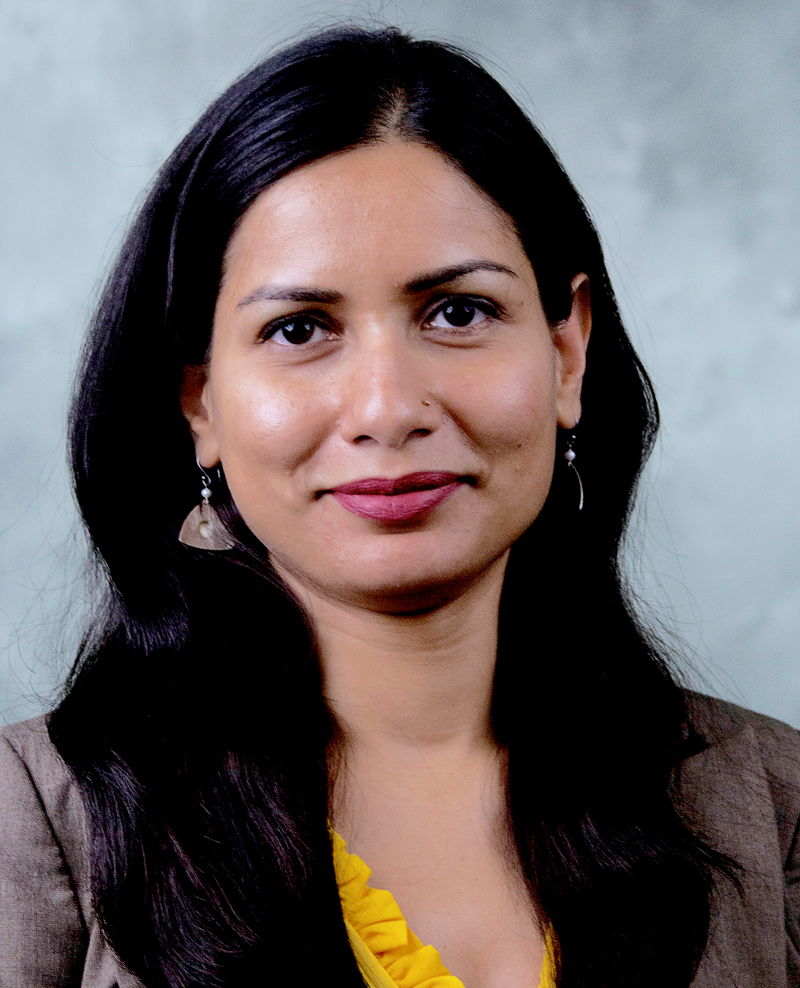 Assistant Professor
435 Agnes Arnold Hall,
University of Houston,
Houston, TX 77204
Phone: (713)-743-1737
Email: btiwari@uh.edu
Dr. Bhavya Tiwari's research engages with comparative literature, world literature, and translation studies. She received her Ph.D. in Comparative Literature (English, Hindi, Urdu, Bengali, and Spanish) from The University of Texas at Austin in 2014. 
In 2022, her book, Beyond English: World Literature and India (2021), was awarded the Honorable Mention for the Harry Levin Prize, given by the American Comparative Literature Association (ACLA) to an outstanding first book published in the discipline of comparative literature. The citation reads as: 
"Beyond English sets a new tone for comparing literatures in multilingual contexts through an engagement with authors, (self-) translators, poets, and film makers of the Global South. By bringing together literary traditions in Hindi, Bengali, and Malayalam in a rich comparative dialogue, Tiwari makes a compelling case for India as a comparative zone, as she identifies immense possibilities in the creation of readerships through translation. Focusing on the works of the Bengali Nobel Laureate Rabindranath Tagore, the Hindi poet Mahadevi Varma, and the Malayalam novelist Thakazhi Sivasankara Pillai, Tiwari demonstrates how multiple script- and speech-worlds can coexist through mutually enriching environments. In dialogue with, but without being solely indebted to well-known frameworks of postcolonial theory, Tiwari's monograph demonstrates how thinkers and poets of the Global South can be read without too much emphasis on registers of the Global Anglophone." 
Like any comparative literature scholar, Dr. Tiwari cares about languages, and inculcates in her students a deep engagement with various linguistic and literary traditions. Dr. Tiwari strongly believes that literature and cultural studies are an important contribution to diversity because they never offer a singular message. At the University of Houston, Dr. Tiwari regularly teaches courses such as "Cultures of India," "Comparative Modernisms: The Global South," "World Cultures Through Literature and Arts," and "Indian Film: Bollywood and Beyond." 
Dr. Tiwari's work has been published in Comparative Literature Studies, Interventions: International Journal of Postcolonial Studies, Journal of World Literature, Comparative Literature and Culture, The Routledge Companion to World Literature, and A Companion to World Literature. In 2020, and 2019, she co-edited the two-part special issue, World Literature and Postcolonial Studies, for the Journal of World Literature. Currently, Dr. Tiwari is working on a new project that examines the connections between comparative literature and technology in the contemporary world. A version of her argument is under review at Texas Studies in Literature and Languages.
Here are links to some of her published work: 
In 2011, Dr. Tiwari's conference paper, "Comparative World Literature in India," was awarded the Honorable Mention for the Horst Frenz Prize, given to the best paper presented by a graduate student at the annual conference of ACLA. This is the citation:
"A fluent, lucidly written exposition of the concept of world literature in multilingual India, with special attention to a reception study of the translations of Rabindranath Tagore's Gitanjali -- including his own." 
In its revised version, the essay was published in The Routledge Companion to World Literature.