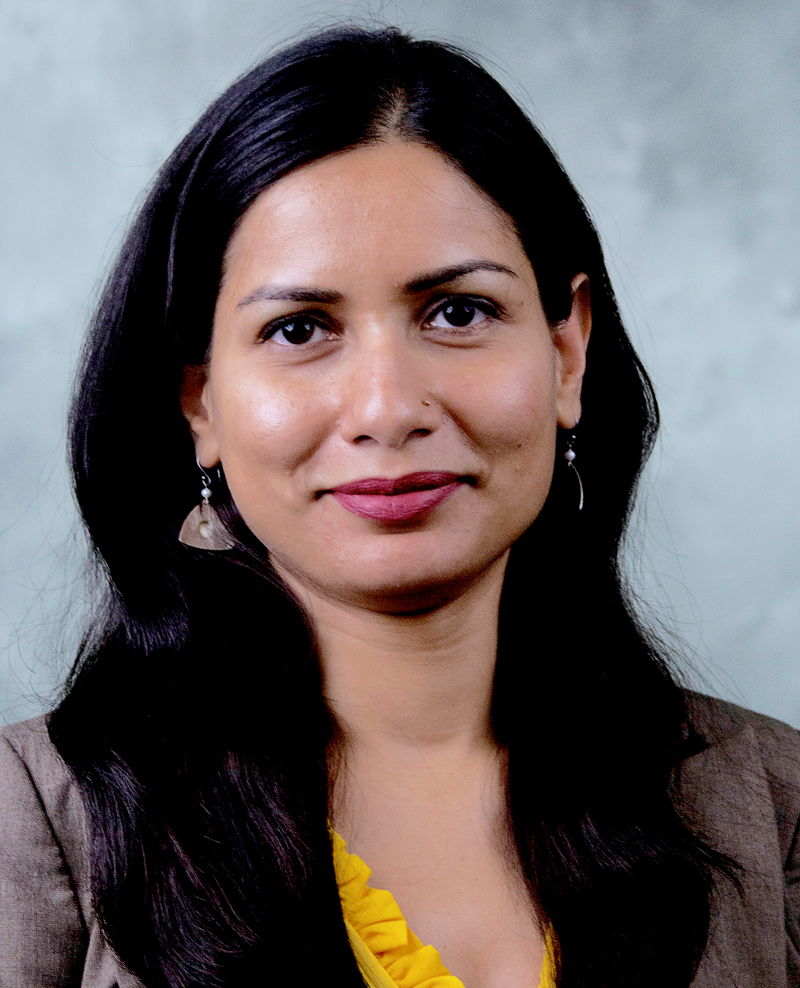 Assistant Professor
435 Agnes Arnold Hall,
University of Houston,
Houston, TX 77204
Phone: (713)-743-1737
Email: btiwari@uh.edu
Dr. Bhavya Tiwari's research engages with comparative and world literature, translation studies, global modernisms, postcolonial theory, and South Asian, Anglophone, and Latin American literary traditions. She received her Ph.D. in Comparative Literature (English, Hindi, Urdu, Bengali, and Spanish) from The University of Texas at Austin in 2014. Currently, she is working on her book Modern Indian Literature as World Literature (forthcoming in 2020-2021). The book is under contract with Bloomsbury Academic Press, and it is part of the Literature as World Literature series. Dr. Tiwari's book takes a novel approach to theorizing on Indian literature as well as world literature by zooming on the "small" through the means of a case-study approach that focuses on  bhasha literatures, multilingualism, translation theory, and modernism. 
Like any comparative literature scholar Dr. Tiwari cares about languages, and inculcate in her students a deep engagement with language study. Dr. Tiwari's strongly believes that literature and cultural studies are an important contribution to diversity because they never offer a singular message. At the University of Houston, she regularly teaches Hindi language, and exposes students to Hindi-Urdu debate as well as literary works written in Hindi-Urdu. She has developed curricula for online and face-to-face interactions that focus on the development of analytical, critical, and writing skills of students. Dr. Tiwari regularly teaches courses such as "Cultures of India," "Comparative Modernisms: The Global South," "World Cultures Through Literature and Arts," and "Indian Cinema: Bollywood and Beyond," which introduce students to modern and postcolonial literary and cultural texts in Anglophone and Non-Anglophone literary traditions. 
Dr. Tiwari's published work has given her the opportunity to present versions of her scholarship's and pedagogical arguments on world literature, literatures from the global south, translation studies, postcolonial studies, and film studies. Her scholarship empirically and theoretically engages with the idea of "worlding" and literary production. She is specifically interested in analyzing how methodologies from postcolonial and translation studies operate in producing comparative iterations of a global literature in regional, national, and world literary frameworks. Her most recently published piece, "Ultraminor Literature in a Major Language: An Indian Way of Thinking the Case of Chemmeen in Malayalam" in the Journal of World Literature, looks at the translations of the Malayalam novel in print and on celluloid to conceptualize the category of "ultraminor" literature in South Asia. She argues in this work that the term "ultraminor" can help us to know the "small" in the age of the "big" – the era of world literature. Her other published work, "Rabindranath Tagore's Comparative World Literature," was one of the first scholarly essays on Tagore's idea of vishwa sahitya (or, world literature), which in its presentation form had won the Honorable Mention for the Horst Frenz Prize by the American Comparative Literature Association, and it was later published in The Routledge Companion to World Literature. The essay treats comparative translations and postcolonial aesthetics as creative tools to read modernist texts in global-local contexts. It illustrates Rabindranath Tagore's journey from his standing as a colonial Bengali poet to his reputation as a modern world and national poet, and also examines a world literature that has to be comparative in the South Asian context. An older article, "World Literature and the Case of James Joyce, Borges, and Rao," published in the peer-reviewed journal, Comparative Literature and Culture, has also come out as a book chapter in The Cambridge Companion to Comparative Literature and Comparative Cultural Studies. In this article, Dr. Tiwari stresses the importance of going beyond common linguistic contact zones in order to understand modernism and postcolonialism as global south movements. Dr. Tiwari's forthcoming essay "Babri Mosque, Bollywood, and Gender in Tulsidasa's Ramcharitmanas" is part of the School of Oriental and African Studies' research project on world literature, which will be published in 2019 in The Wiley-Blackwell Companion to World Literature. This is an edited volume that participates in contemporary scholarly debates over the meaning of the term "world literature" from antiquity to present. By paying attention to the cultural and historical aspects of the literariness of medieval poet Tulsidas's Ramcharitmanas, Dr. Tiwari's essay argues that the Ramayana tradition in north India and in Hindi cinema needs to be analyzed synchronically and diachronically through the paradigms of world literature and translation studies. 
Articles that engage with Anglophone and Non-Anglophone literary contexts about translation, postcolonialism, world literature, comparativism, and literary theory are under peer-review at South Asian Review, Interventions,  and Comparative Literature Studies. Dr. Tiwari serves on the Editorial Board of  Journal of World Literature. She is coediting with David Damrosch the double volume of  Journal of World Literature's special issue World Literature and Postcolonial Studies for publication in 2019-2020.