Stay on Track with your Learning Abroad Application Process
---
1. Learn the Basics & Take the Program Matching Quiz

10-12 Months Out

Attend a Learning Abroad 101 workshop before they can be advised. Dates and times on the Learning Abroad 101 page.
Create a traveler profile & take the

program matching quiz on

our online travel software ViaTRM.
---
2. Explore Programs & Scholarships

8-10 Months Out

Consider your degree plan, courses needed to graduate, budget, and timing to identify 1-3 programs that would be a good fit for you

. Search our programs to start exploring!
Explore ways to fund

your experience abroad, including scholarships and using your current financial aid.
---
3. Advising with Learning Abroad

6-8 Months Out

Schedule an advising meeting with a Learning Abroad advisor on Navigate. You will find us under "Support Services." Select your major to be assigned to the appropriate advisor.
Talk with a Global Guide for support or stop by for walk-in advising for more support.
---
4. Submit Course Equivalency Forms for Credit Abroad

4-6 Months out

At this point, you should have identified 1 program you wish to apply for. Do not apply for your program yet.
Follow the Course Equivalency Form process to earn UH in-residence credit. All approved forms should be uploaded in ViaTRM.
Review student eligibility and additional academic information on our Policies & Guidelines page.
---
5. Get Your Passport

4-6 Months Out

Apply now to get or renew your passport. Waiting times may be long, so get started early.

Visit the Passport for Coogs page to review application requirements and call to schedule an in-person application appointment.
---
6. Apply with UH & Your Program

4-6 Months Out

Faculty-Led programs: Apply with the faculty leader directly.

REEP & Affiliated Programs: Apply with UH on ViaTRM & the program provider/university abroad.

Deadlines for Academic Year 2022-2023*:

Winter: October 15, 2022
Spring: October 15, 2022
Summer: April 1, 2023
Fall: April 15, 2023
Academic Year: April 15th, 2023
*Deadlines vary by program type.
---
7. Prepare to Go Abroad

2-4 Months out

Complete required ViaTRM forms and upload a copy of your international insurance
Attend mandatory pre-departure orientation
Review additional student resources to support your personal identity, country information, and program abroad.
---
8. Re-entry

Review our

Career & Resume Handout

to see how you can use your experience abroad for your future job search or graduate studies.

Share your photos using the #CoogsAbroad on social media

Apply to be a Global Guide or volunteer with our office to inspire others to go abroad!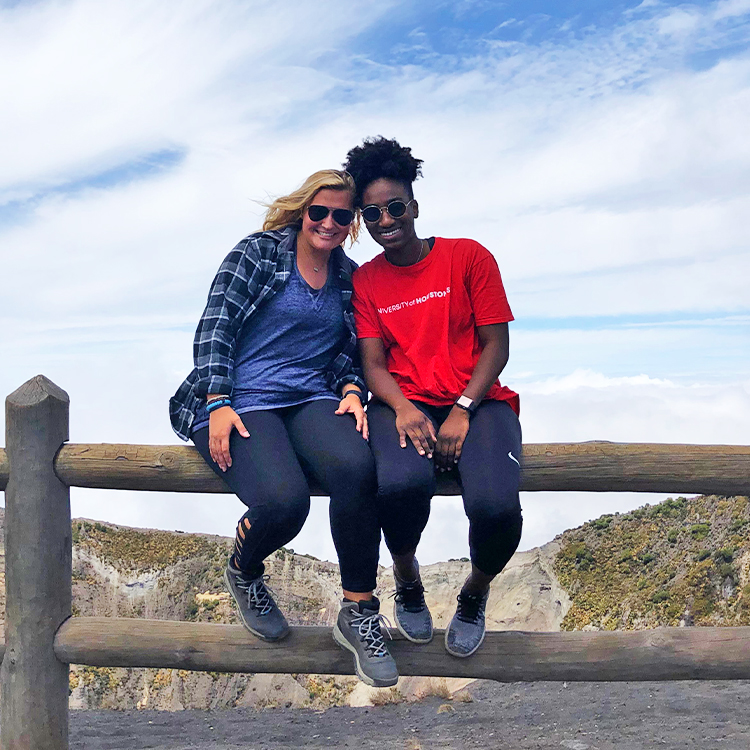 Student Experiences
Megan and Jordan went abroad to Costa Rica after becoming friends at UH while on O-team. They both completed a Medical Spanish and Health Sciences program in San Jose with CEA Study Abroad. They each took courses relevant to their majors (in English) as well as a Medical Spanish language course to develop effective communication skills with patients in their future health careers.

—Megan (biology major) & Jordan (psychology major), Spring 2019