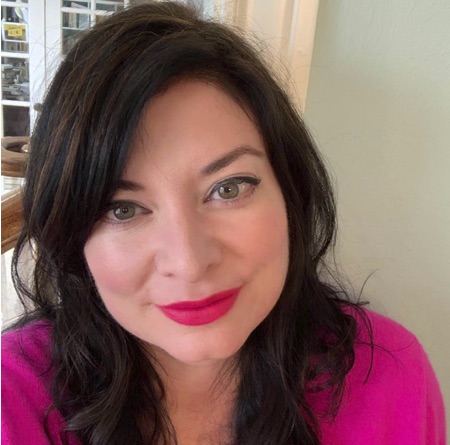 Education
Research Interests
Teaching
Publications
Honors and Awards
Affiliations
Phone: (713) 743-2945
Email: sconnolly@uh.edu
CV


 

Dr. Connolly is an authority on American, British and Irish verse from the modern period to the present day. Her research interests include Contemporary and modern poetry (American, British and Irish), elegy, epic, confessional and post-confessional verse, queer poetics, ekphratic poetry, prosody and meter, medical humanities, neoformalist criticism, poetic responses to disaster, transatlantic literary relations, poetic influence and inheritance, epigraphs and allusions.

She is currently Associate Dean of Student and Faculty Success for the College of Liberal Arts and Social Sciences. She previously taught at Wake Forest University and was a Visiting Fellow at Harvard University.

Her first book, Grief and Meter: Elegies for Poets After Auden, was the first ever critical study of the elegies that poets write for each other. Her second book, Ranches of Isolation: Transatlantic Poetry considers the (sometimes vexed) nature of transatlantic poetic relations in a series of wide-ranging essays. She is currently working on a book about the poetry of the AIDS epidemic. Dr. Connolly's reviews and articles appear in publications such as Poetry, The London Evening Standard, Literary Imagination, The Times Literary Supplement, and Yeats Annual. She has been the recipient of several prestigious honors and awards including the Kennedy Scholarship at Harvard University.



Education
Ph.D., University College London, Modern and Contemporary Poetry
M.A., University College London, Poetry and Cultural Studies
B.A., University College London, English Literature and Language
Research Interests
Poetry

Modern and Contemporary Literature

British and Irish Literature
Teaching
ENGL 7396: Special Topics in Poetics: The Poetry of Disaster

ENGL 7390: Introduction to Doctoral Studies

ENGL 7396: Elegy

ENGL 7396: Modern Epic 

ENGL 7396: Confessional Poetry

ENGL 7380: Introduction to Poetry and Poetics

ENGL 4332: Modern and Contemporary Poetry (hybrid and face-to-face)

ENGL 3325: Structures of Poetry
Selected Publications
Books
Ranches of Isolation: Transatlantic Poetry, MadHat Press, 2018
Grief and Meter: Elegies for Poets After Auden. University of Virginia Press, 2016 
Articles

"'The Threadbare Art of My Eye': Robert Lowell and Portraiture," Literary Imagination (Oxford University Press), February 2019
"Two Genealogical Elegies for Seamus Heaney," Literary Imagination (Oxford University Press), Winter 2016, Volume 18, Issue 3: 1-9
"'Breaking Bread with the Dead': W. H. Auden, Seamus Heaney and Yeats's legacy", Yeats Annual 17 (Palgrave Macmillan, Spring 2008): 197-226
Honors and Awards
Outstanding Fellowship Mentor Award (2021)

Martha Gano Houstoun Research Professor (2019)

UH New Faculty Grant (2010)

Wake Forest University Archie Grant for Research Excellence (2007)

Kennedy Scholarship to Harvard University (2004-2006)

UK Arts and Humanities Research Council Scholarship (2003-2006)
Affiliations and Links