Faculty directory »
Associate Professor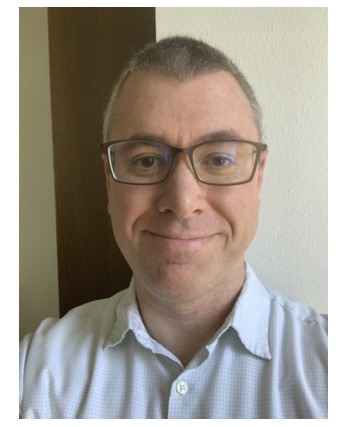 ---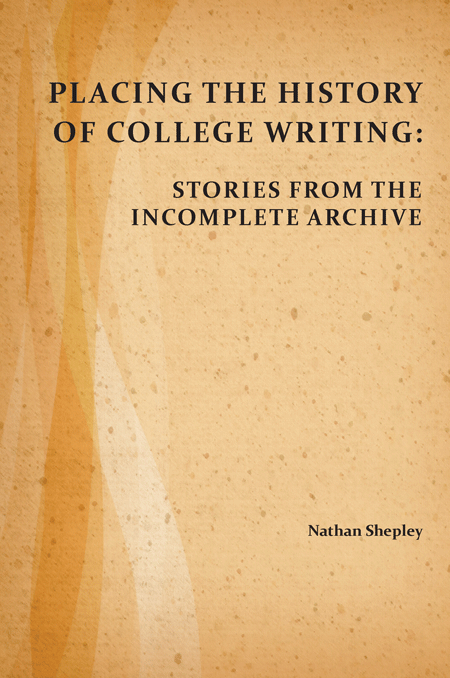 Nathan Shepley, a rhetoric and composition scholar, studies college student writing in relation to social and material places, including regions and universities, and in relation to past and present events. This means that he strives to understand how writing—often but not always writing from college students—is situated in contexts that give it meaning, contexts marked by ideologies, conventions, and interests. Influenced by spatial and feminist theories of rhetoric, he takes a special interest in UH's first-year writing courses and in mentoring new instructors of these courses. However, he teaches at all levels of the curriculum. He is the author of Placing the History of College Writing: Stories from the Incomplete Archive (Parlor Press and the WAC Clearinghouse, 2016), a local history of composition focused on a rural site and a contrasting urban site. His articles have appeared in College English, Pedagogy, Reflections, Composition Forum, Enculturation, Open Words, and Composition Studies; and he contributed a chapter to the edited collection Re-Reading Appalachia: Literacy, Place, and Cultural Resistance.


 
Education
Ph.D., Ohio University
M.A., University of Alabama
B.A., Berry College
Selected Publications
"White Clubwomen in the Progressive Era South and Ideological Framings of Education: Lessons for the Present." College English, vol. 85, no. 5, 2023, pp. 442-62.

"Spatial Knowledge Making from Writing about Appalachia outside Appalachia." Pedagogy, vol. 22, no. 3, 2022, pp. 437-59.

"'They Want to Tell Their Story': What Folklorists and Sociologists Can Teach Compositionists about Linking Scholarly Research to Nonacademic Communities." Reflections: A Journal of Public Rhetoric, Civic Writing, and Service Learning, vol. 17, no. 1, 2017, pp. 11-35. 
Research Interests
History of Composition
Composition Pedagogy
Rhetoric and Ideology
Qualitative Research
Classes Taught
Undergraduate

ENGL 1303: First Year Writing I

 

ENGL 1304: First Year Writing II

 

ENGL 3340: Advanced Composition

 

ENGL 3341: Business and Professional Writing

 

ENGL 4342: Gender and Writing

 
Graduate
ENGL 6300: Seminar in College Teaching of Language and Literature in English

 

ENGL 7370: History of Rhetoric

 

ENGL 7374: Critical Pedagogy

 

ENGL 7396: History of Composition

 

ENGL 8318: Research Seminar in Rhetoric and Composition

 

ENGL 8395: Selected Topics in Rhetoric and Composition: Places of Composition

ENGL 8395: Selected Topics in Rhetoric and Composition: Writing in Social Groups and Organizations 
Affiliations and Links
National Council of Teachers of English (NCTE)

 

Rhetoric Society of America (RSA)

 

Modern Language Association (MLA)

 

Association of Rhetoric and Writing Studies (ARWS)

 

Open Educational Resources Guide for English

, a 

P

ressbooks-published guide