Faculty directory »
Associate Professor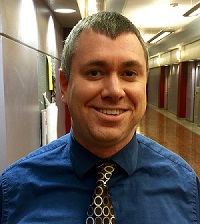 ---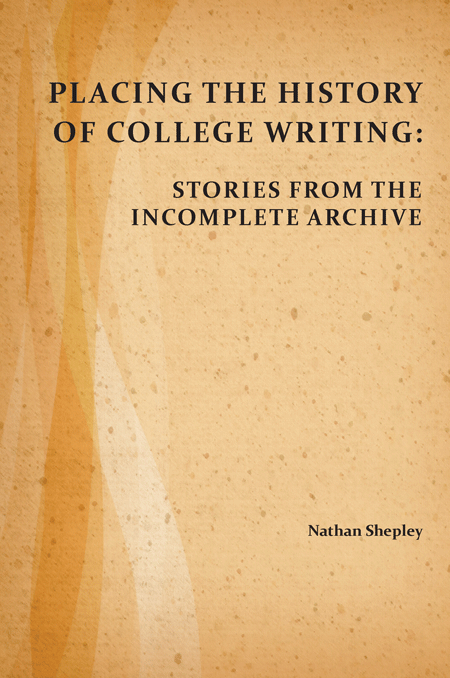 Nathan Shepley teaches graduate and undergraduate courses in Rhetoric, Composition, and Pedagogy. His specialization areas include composition history and pedagogy, place-conscious and ecological theories of writing, and postmodern rhetorical theory, especially as influenced by neosophism. 
From 2015 to 2018, he directed the Department's Lower Division Studies Committee, and through most of that time he coordinated the Department's TA/TF supervisory system. At the 2016 Conference on College Composition and Communication (CCCC), he chaired the Subcommittee on Information, Hospitality, and Special Events, working with a team of volunteers to publicize Houston for a national scholarly community; some of his contributions in this capacity appear on the 2016 CCCC Hospitality website.
His book, Placing the History of College Writing: Stories from the Incomplete Archive, was published in 2016 by Parlor Press and the WAC Clearinghouse as part of the Perspectives on Writing series. Using First Sophistic ideas to analyze composition history at a rural university and an urban university, it argues that pre-1950s college student writing, even if appearing formulaic at a glance, did spatially and rhetorically complex work capable of influencing how composition scholars and teachers see student writing today. The book then provides tools to help composition scholars and teachers discern multiple contextual dimensions of student writing at various higher education institutions.
Scholarly articles or chapters of his have appeared in Open Words: Access and English Studies, Composition Forum, Enculturation, Reflections, Composition Studies, and Sara Webb-Sunderhaus and Kim Donehower's edited collection Re-Reading Appalachia: Literacy, Place, and Cultural Resistance (University Press of Kentucky). Before focusing on research, he worked as an editorial assistant for IEEE Transactions on Professional Communication, which kindled his additional interest in professional writing. In general, whether focusing on composition history, pedagogy, or both, his research is informed by the question of where writing occurs—and by theories and research that complicate the where question from physical, social, or discursive angles. 
Education
Ph.D., Ohio University
M.A., University of Alabama
B.A., Berry College
Research Interests
Composition History and Historiography, Place-Conscious and Ecological Theories of Writing, Composition Pedagogy, Neosophistic Rhetorical Theory
Teaching
ENGL 1303: First-Year Writing I (hybrid version)
ENGL 1304: First-Year Writing II
ENGL 3341: Business and Professional Writing (hybrid and traditional versions)
ENGL 3396: Selected Topics: Gender and Writing
ENGL 6300: Seminar in College Teaching of Language and Literature in English
ENGL 7370: History of Rhetoric (twentieth-century version)
ENGL 7374: Critical Pedagogy
ENGL 7396: History of Composition
ENGL 8395: Selected Topics in Rhetoric and Composition: Places of Composition
Supervision of Teaching Fellows
Affiliations
National Council of Teachers of English (NCTE)
Rhetoric Society of America (RSA)
Modern Language Association (MLA)