Virtual Women on Weights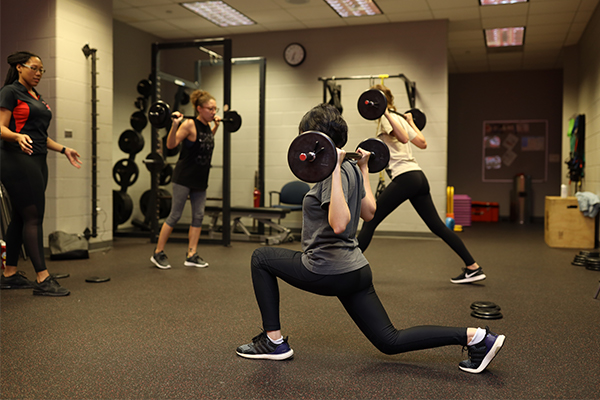 Learn proper weight-lifting etiquette, technique, and routine. The goals are to assist women in improving posture, increasing strength, and optimizing body composition. Sign up, space is limited at myrec.uh.edu
February 15 - March 10
Days: Mondays and Wednesdays
Time: 5:00 – 6:00 pm
Location: MAC- Multi-Activity Court
Cost: $54
Downsizing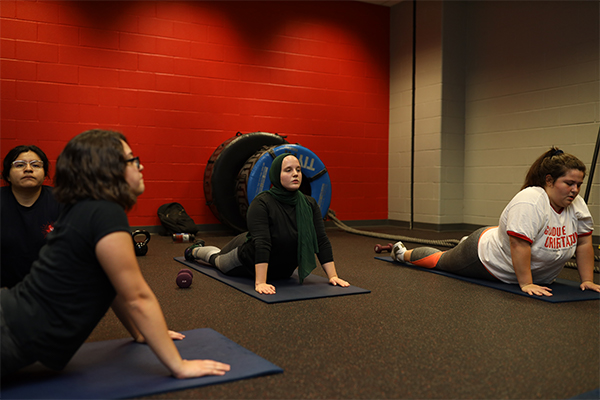 Downsizing is a 4-week program that helps you bring body fat percentage to a healthy range by providing education, activity, and behavior change support. Your coach will help you integrate consistent exercise, proper nutrition, and healthy behavior into your life. Sign up, space is limited at myrec.uh.edu
February 16 - March 9
Days: Tuesdays
Time: 5:00 - 6:00 pm
Location: MAC - Multi-Activity Court
Cost: $30
Range of Motion
Enhance your mobility to become more balanced and stronger through a 4-week workshop. This workshop is dedicated to techniques such as banded distraction, foam rolling, as well as static and dynamic methods of stretching. Receive small group instruction and individual guidance to target your specific needs.
March 22 - April 12
Day: Monday
Times: 5:00 - 6:00 pm
Location: MAC - Multi-Activity Court
Cost: $30
Progressive Yoga Workshop
Improve your mind-body connection by learning the basics of Yoga. In this group, you will progress through six weeks of learning and experiencing techniques to improve your practice. This group is ideal for those who would like to create their own personal flow or gain the confidence to join a class.
Days: Mondays and Wednesdays
Time: 5:00 - 6:00 pm
Location: Microsoft Teams
Cost: $48
Optional Equipment rental: $10 yoga mats, yoga blocks, and yoga straps