Natural Sciences and Mathematics Alumni Association (NSMAA)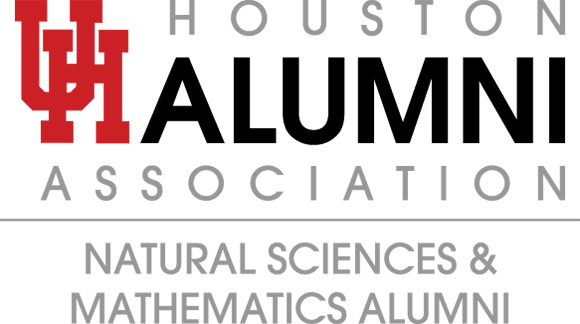 The Natural Sciences and Mathematics Alumni Association works to strengthen and support the relationship between NSM alumni, NSM undergraduates and the University of Houston.
Find out about the latest activities of NSMAA through their Facebook page.
Activities for Alumni
NSMAA organizes social events for alumni to interact and network, such as happy hours, football tailgates and their annual Gathering of Friends dinner.
Student Scholarships and Recruitment
NSMAA provides scholarships for qualified, incoming freshmen, undergraduates and graduate students in all six NSM departments. Applications can be obtained online. Members also participate in recruitment activities for potential students and organize workshops to help students with resume preparation and interviewing skills.
Service to the Community
NSMAA participates in the Adopt-A-Spot program at Buffalo Bend Nature Park. In addition, the group funds the McMaster's Second Grade field trip to the Houston Museum of Natural Science and hosts high school science clubs during on-campus tours of the UH College of Natural Sciences and Mathematics facilities.
Interested in getting more involved with the NSM Alumni Association?
Contact NSMAA for more information about NSMAA and its activities.
Update your Contact Information with NSM
Keep your contact information current to receive the NSM Breakthrough newsletter.