Getting Settled in Houston

Visit the city of Houston website for more information on this vibrant and cosmopolitan city. The College of Natural Sciences and Mathematics graduate program webpages also contain helpful information for living in Houston. International students are also encouraged to visit the Office of International Students and Scholars Services (ISSS) website.
Overview of University of Houston
Student Organizations
The Department of Biology and Biochemistry is home to the BioScience Graduate Society student organization, which can help newcomers settling in the department. The University of Houston also hosts dozens of student organizations.

Arranging Housing
On-Campus Housing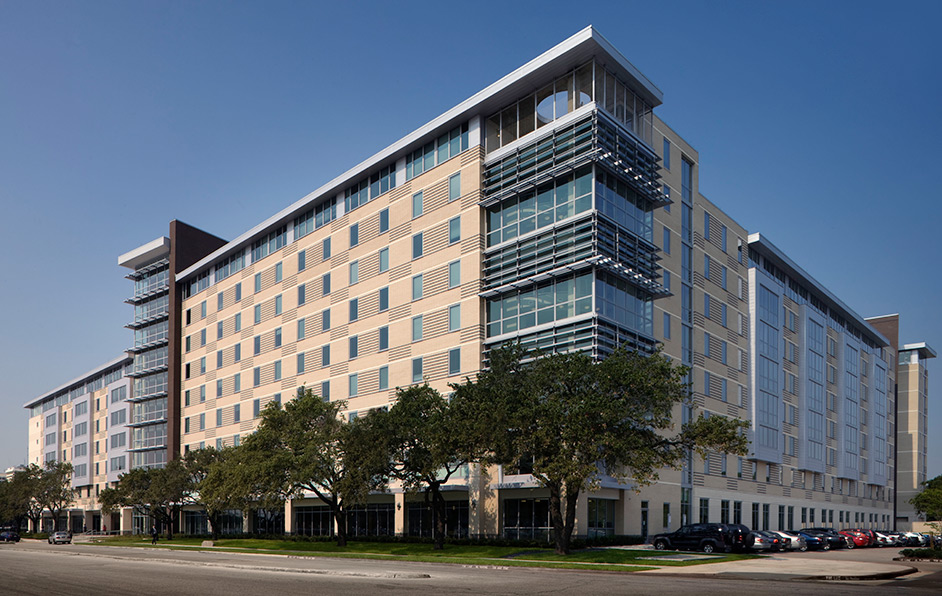 Students may arrange on-campus housing by completing an application through the Student Housing & Residential Life website, or calling toll free 800-247-7184 or 713-743-6000. A social security number or student identification number must be provided when submitting a residential housing application. Student Identification numbers can be retrieved from the Graduate Coordinator.
Off-Campus Housing
There are many apartment locators in Houston and most offer a free service. Students can find a listing of apartment locators by searching the web using key words such as Apartment Locators-Houston-Texas. When making a housing selection, it is advisable to consider the following:
Most apartments require a full month's rent in advance and a security deposit.
Location of the University of Houston (address: 4800 Calhoun, Houston, Texas 77204). Not to be confused with University of Houston-Clear Lake or University of Houston-Downtown.
Transportation
Houston is a large city and many times it is more convenient to use public transportation. Bus/Rail service rates and routes.
Financial Frequently Asked Questions
Arriving in Houston
Houston has two airports, George Bush Intercontinental Airport (IAH) and William P. Hobby Airport (HOU). Intercontinental Airport is located 25 miles north of the city.
Ground Transportation
Both airports offer a variety of choices of ground transportation to incoming passengers, including shuttles and buses. For more information, visit the Ground Transportation websites for IAH and HOU.
Taxi Service
Students can travel by taxi from the airport directly to UH from Intercontinental for about $60. Ask the driver about the fare before leaving the airport. Taxi fare will be more expensive than the airport bus fare. There are three UH campuses in Houston, so be sure to tell the taxi driver that the address of the University of Houston is 4800 Calhoun Road.
If students arrive at Houston's Hobby Airport, they are much closer to UH. Taxi service is located in the airport's ground transportation area. Taxi fare from Hobby Airport is approximately $25.
Tipping: It is customary to tip the driver at least 15 percent of the total amount of the fare.
Students planning to be picked up at the airport by friends or a relative should state at which airport.
ISSS Airport Pick-Up
International students may also choose to use the special airport pickup provided by the Office of International Student and Scholar Services (ISSS). For more information and to fill out the Airport Pickup Form, please visit the ISSS website.
Airport Clearance
Arriving international travelers must first clear the U.S. Immigration and Naturalization Service, where uniformed, multilingual Special Service Representatives are available to assist passengers. Passports, Visas (if required) and other necessary documents must be completed correctly and be available for the Immigration inspector. Find more information on traveling through U.S. Customs.