Upperclassmen Mentors support the transition into life as a Cougar, including offering advice, responding to questions, and sharing experiences to enhance the undergraduate experience for incoming freshman and first-semester transfer students in the College of Natural Sciences and Mathematics. Mentors focus on academic success, university resources, career exploration and professional development, while offering networking opportunities to their mentees.
Below, we asked the Peer Mentors what advice they would give future NSM students.
Lina Abdelgabar
Biology
San Antonio, Texas
In my opinion, college is a perfect opportunity to build new healthy habits, and improve those of the past. Start out your undergraduate career by planning ahead, creating a personalized organization system, and better educating yourself on all the resources available to you at NSM and UH in general. Don't hesitate to contact student leaders or advisors, if you ever need any guidance!
Kassem Abusnineh
Biology
Houston, Texas
Join organizations! It will allow you to meet people with common interests. Don't be afraid to talk to people and develop friendships.
Ariana Andampour (Chair)
Biology
Houston, Texas
My advice to future NSM students is to get involved early! Find one or two organizations that you are truly passionate about and be active in them. I know it can be a bit intimidating at first, but go to their events, introduce yourself, and stay involved. I met some of my closest friends through these organizations on campus and also found upperclassmen mentors. College can be intimidating and finding friends can be hard, but being a part of an organization with similar-minded people can make your journey much easier and enjoyable.
Amy Bui (Chair)
Biology
Galveston, Texas
My advice for future NSM students is to use Google Calendar or keep an organized physical agenda to keep yourself accountable. Ask for academic help when you need it, take study breaks, keep in touch with your support system, and explore your passions by joining different organizations on campus! Volunteering through organizations that I am passionate about helps me to de-stress from academics and meet incredible people from different communities, colleges, and backgrounds. This journey is a marathon and not a sprint, so be sure to take it one step at a time and believe in yourself!
Genie Bui (Chair)
Biology
Pearland, Texas
Don't let comparison steal your joy. Everyone has their own journey, and there is no rush to figure out what path you want to take.
Truong Gia Huy Cao
Biochemistry
Houston, Texas
There are many ways to reach your destination, so take your time and don't give up.
Arlene Garcia
Biology
Houston, Texas
Never compare yourself or your worth to anyone else.
Juan Paulo Gonzales
Biochemistry
Pearland, Texas
Keep strong and just keep on swimming, I believe in you.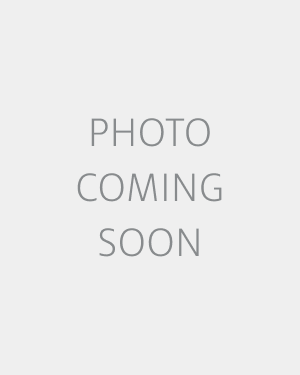 Kristen Harris
Biochemistry
Pearland, Texas
The first step to any success is believing you can do it.
Audi Hoang
Biochemistry
Houston, Texas
My best advice would be to take things one step at a time. Being in an NSM major could be overwhelming with the increase in workload, and stress is bound to be plentiful. But, always make sure to make time for yourself and keep a steady pace on all the things you want to accomplish.
Kheliyah Houston
Biology
Seun Lagbenro
Biology
Houston, Texas
The advice I would give to future NSM students would be to form good study habits as a freshman. Classes will only get harder, and you want to make sure you know how to study and understand concepts earlier rather than later.
Danielle Leger (Chair)
Biology
Rowlett, Texas
Know your limits and don't be afraid to rely on others, including your professors, for help when you need it!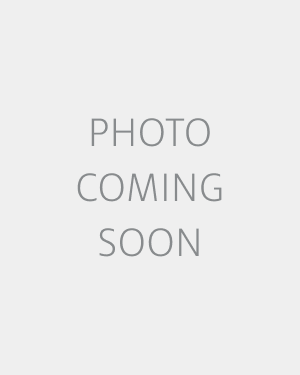 Luis Leyva
Biology
Zacatecas, Mexico
Do not be afraid of the unknown! Many experiences will sound intimidating, but trust me, it will all be okay in the end. Use the resources that the college offers to learn your passions and aspirations. As always, do not forget to have fun during your journey as a college student.
Sydni Marsh
Biochemistry
Dallas, Texas
Some advice that I would give to future NSM students is to get involved early, not be afraid to ask for help from professors or peers, and to always take some time away from academics and studying to do what you enjoy! Mental health is such a big factor when it comes to success, and it's important to prioritize that.
Tan Pham
Computer Science
Houston, Texas
Having a good schedule or planner will make a big different in how you organize work and study. Don't take too many classes in a semester as it will overwhelm you. Whenever you hit a wall, go seek help right away. Don't wait until the last minute. Make sure you take time to relax, and don't stress too much because it will affect your health.
Ali Rizvi
Biochemical and Biophysical Sciences
Houston, Texas
I would tell future NSM students three things: 1) Keep a schedule to stay organized, stay on top of your work, and try your best! 2) Don't get too worried with one bad grade, but make sure you learn from your mistakes. 3) Work hard, but make sure to save time to do what you love most!
Giselle Ruiz
Computer Science
Houston, Texas
Remember you are not alone and use your available resources to your advantage.
Noor Shabaneh
Honors Biomedical Sciences
Houston, Texas
I would advise future NSM students to take advantage of the resources at UH! Whether it's attending your professor's office hours or going to LAUNCH tutoring, don't be afraid to seek extra help outside of the classroom.
Caroline Sizemore
Physics
Houston, Texas/Belize
The College of NSM becomes your second home. The relationships formed with your professors and classmates are so wholesome. Put in your all in becoming a part of your college, you won't regret it.
Sabrina Thomas
Biology
Pearland, Texas
Advice I'd give future NSM students is to not feel pressured to have everything planned out right now. Remember that the path of life isn't a straight line, but always try your best to make the most of it. Take things one step at a time, and don't be afraid to ask for help along the way.
Joshua Wade
Biology
Houston, Texas
If I could go back in time and visit myself as a freshman, I would tell him to take his time; it's okay to take a breath. While university life is fun, transitioning to college can be stressful at times, and the classwork can really put pressure on you. However, there are avenues around that will help you overcome the stress. I would tell myself to attend more tutoring sessions when you're not familiar with a subject, reach out to more professors, set aside time to spend with friends, and study as the chapters are taught instead of the day before an exam. All in all, I would go back and better inform myself on how to de-stress.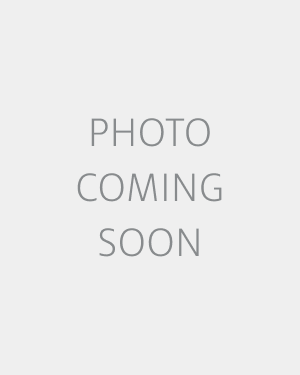 Faith Walton
Geology
Gause, Texas
Don't be afraid to ask for help; talk to your professors!