Breakthrough is an electronic newsletter for NSM alumni, faculty, staff, students and friends.
Subscribe
Use the University's subscription management tool to subscribe to Breakthrough. After entering your contact information, scroll down to the link to Natural Sciences and Mathematics interests.
Through this service, you can subscribe to multiple university newsletters and announcements based on your personal interests.
Current Issue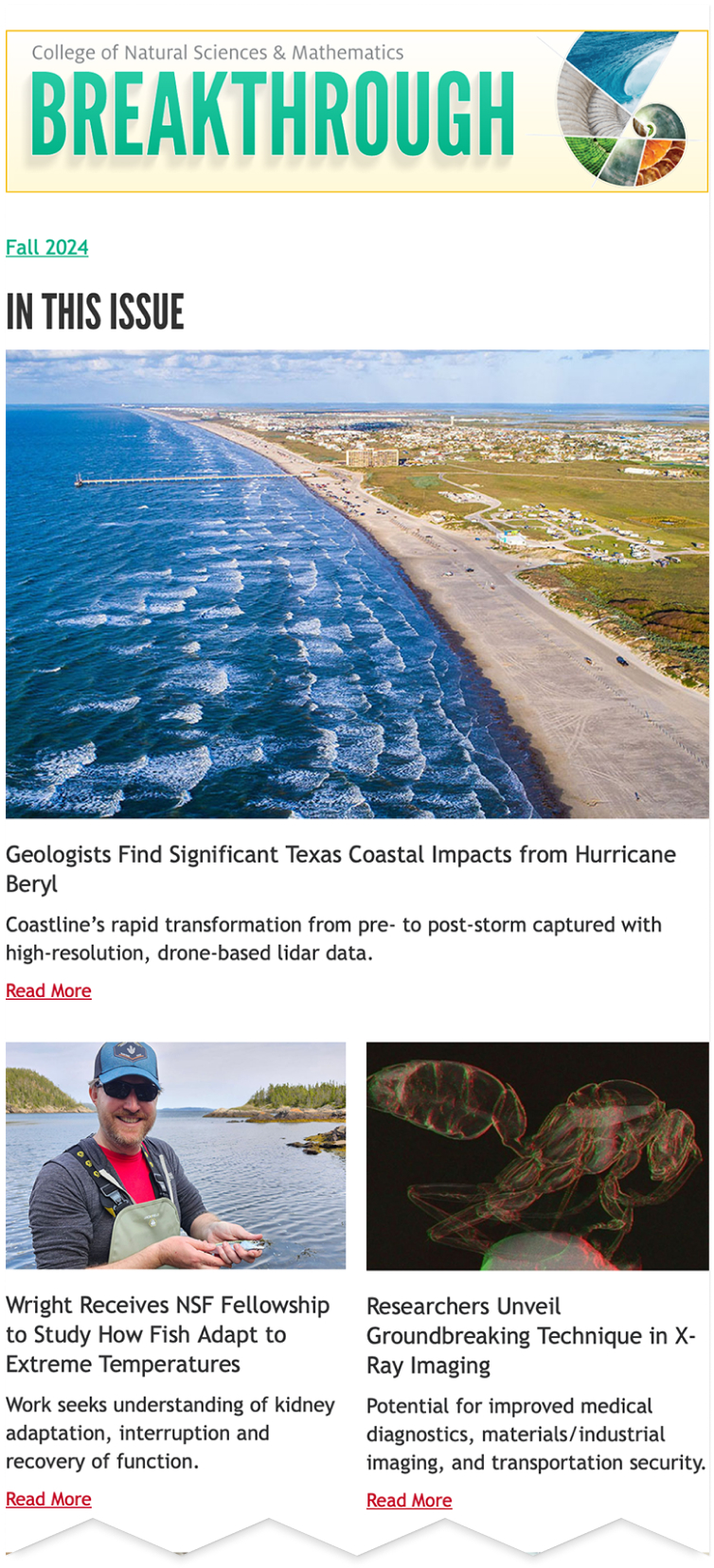 Featured Articles
Project Combats Food Insecurity Through Artificial Intelligence
Mathematical Biology Major Gabrielle Kostecki: A 2023 Goldwater Scholar
Using Superconductors to Move People, Cargo and Energy Through One Combined System
Biology/Biochemistry PhD Students Explore Cancer Causes and Treatments
NSM Internship Bootcamp Gives Students the Upper Hand on Career Building
News Briefs
da Vinci Society and Red Jacket Distinction: Celebrating Impactful Donors
Geologist Virginia Sisson Earns AAPG's Grover E. Murray Memorial Distinguished Educator Award
Longtime Biology Professor Stuart Dryer Earns 2023 Farfel Award
NSM Pride: Awards and Honors
Scenes Around NSM
---