You are very warmly and most cordially invited to attend the 2018 M-OSRP Annual Technical Review and Meeting , June 5-6,  2018 at UH
http://www.mosrp.uh.edu/news/invitation-to-the-2018-m-osrp-annual-technical-review
2017 M-OSRP Executive summary - and new opportunities for sponsors and non-sponsors
Greetings and best wishes for 2018. I thought to keep in touch and share a video presentation, with synced slides, providing a sampling of highlights of this year's progress and deliverables and plans, " 2017 M-OSRP Executive Summary of Progress, Delivery and Plans: Best Wishes for 2018 " . Please find that video in the link below. Thank you.
Please feel free to contact me at aweglein@central.uh.edu to explore opportunities for sponsors and non-sponsors and the ROI.
http://mosrp.uh.edu/news/executive-summary-progress-2017
Warmest best wishes for 2018,
Art
Research Interests
Research and development of new seismic technology that enables the exploration and production of hydrocarbons. A prioritized set of problems is identified, whose solution would have the highest positive impact. Fundamental research for new concepts, and subsequent algorithm development and synthetic and field-data testing, all aimed at solving these specifically chosen problems; hence, "mission-oriented" seismic research.
About
Arthur B. Weglein holds the Hugh Roy and Lillie Cranz Cullen Distinguished University Chair in Physics. He is a professor in the Department of Physics and the Department of Earth and Atmospheric Sciences. Weglein is the Director of the Mission-Oriented Seismic Research Program, a research consortium supported by the major oil and service companies in the world. Professor Weglein served as the SEG Distinguished Lecturer in 2003, and was awarded the SEG's Reginald Fessenden Award in 2010. In 2008 he received the Distinguished Townsend Harris Medal from the City College of the City University of New York for his contributions to exploration seismology. He is the co-author ( with Bob Stolt) of a two volume graduate textbook on "Seismic Imaging and Inversion" published in 2012 by Cambridge University Press.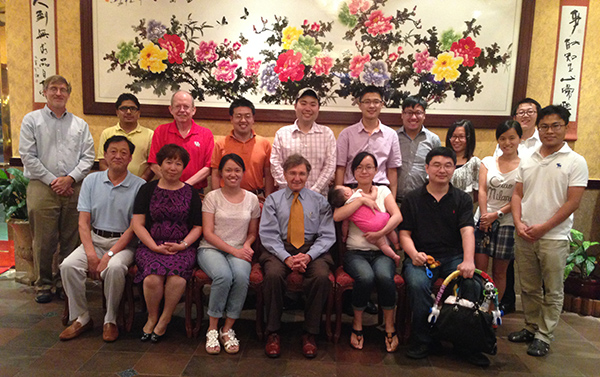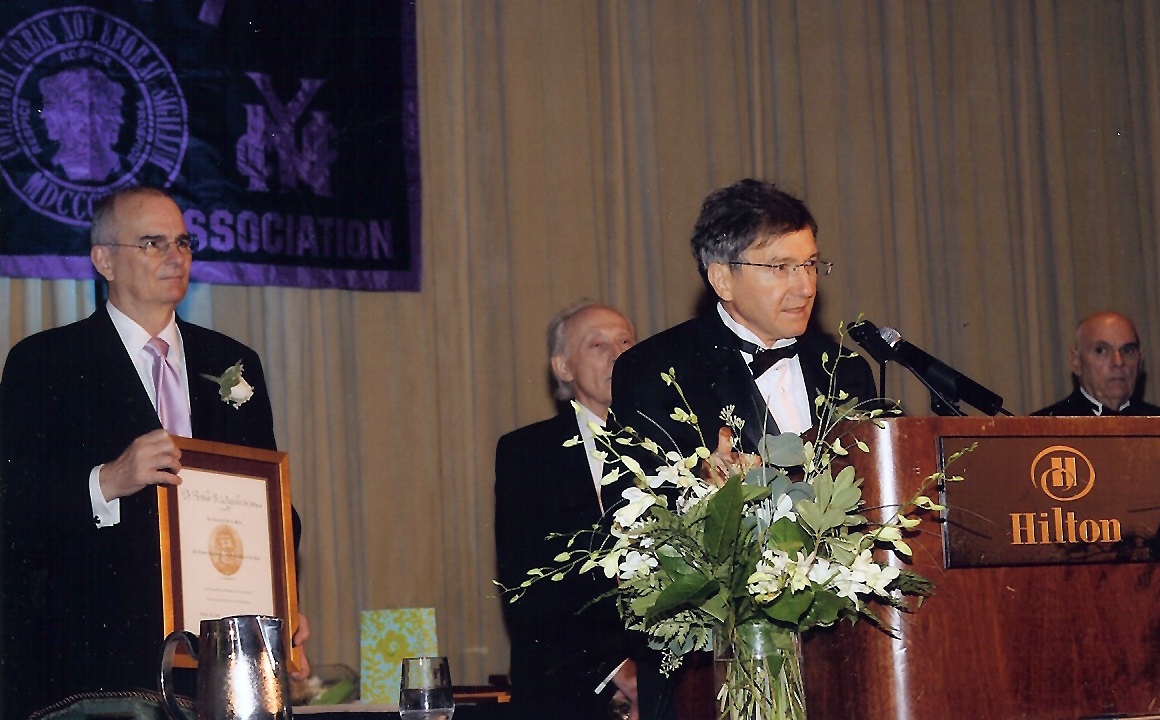 The M-OSRP group.
Featured Links
In the link below please find a few 2019-2020 M-OSRP news items:  (1) Bob Stolt received the SEG's highest Honor and Recognition, the 2019 Maurice Ewing Medal, (2) M-OSRP pioneering seismic research and development progress with among advances and new capability, improved seismic resolution and illumination, and (3) the schedule of sponsor-only proprietary code delivery.
http://mosrp.uh.edu/news/m-osrp-arthur-b-weglein-2019-2020  *NEW*
Ecopetrol presentation *NEW*
Four Key Technical and Business Messages /Videos for Both M-OSRP Sponsors and Non-Sponsors Including the IBM Proposal for Cost-Effective Processing with M-OSRP Codes 
Executive Summary : The New M-OSRP Business Model - A Note for M-OSRP Oil and Service Company Sponsors and Non-Sponsors
Video: Key–note address , Abu Dhabi, March 31st , 2015 presented at the SEG FWI, Workshop: Filling the gaps in Abu-Dhabi
Video: Key-note address , Kuwait Oil Company SEG Workshop , December 3, 2014, "Multiples: signal or noise?"
Video: Invited presentation, 2014 Recent Advances and the Road. Special Opening Session of the SEG Convention
Arthur B. Weglein will present an invited key-note address on "Direct inversion" at the SEG Workshop on FWI , 30 March-1 April 2015, in  Abu Dhabi, UAE

ISS direct depth imaging without a velocity model or other subsurface information: Recent progress and the road ahead"  to be presented at the 2014 post-SEG Workshop " New Advances in Migration" on October 31st, 2014 in Denver Colorado.
Preprints: Fang Liu, Yanglei Zou and Arthur B. Weglein on (1) first WEM RTM and (2) internal multiple elimination.
News/update from Arthur B. Weglein on M-OSRP meetings, presentations and invited talks at the 2014 SEG International Conference/ Convention, Oct. 27-31 , 2014, Denver, Co., USA.
Weglein Receives Prestigious Townsend Harris Medal from CCNY for Contribution to Exploration Seismology
http://mosrp.uh.edu/news/executive-summary-the-new-mosrp-business-model