Office of the Vice President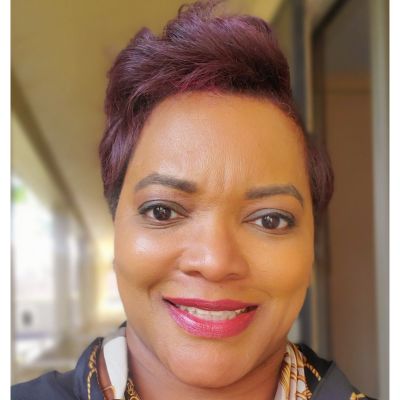 Dr. Monica D. Thompson
Interim Associate Vice Chancellor/Associate Vice President for Student Affairs & Executive Director, University Career Services
Monica joined UH in 2014 and concurrently serves as interim associate vice chancellor for student affairs and executive director of University Career Services. She oversees the division wide functions of assessment and planning, communications and marketing, emergency preparedness and academic partnerships. Additionally, she oversees the Center for Student Empowerment and coordinates the Division's services at the University of Houston at Sugar Land and the University of Houston at Katy. Read more about Dr. Monica D. Thompson.
---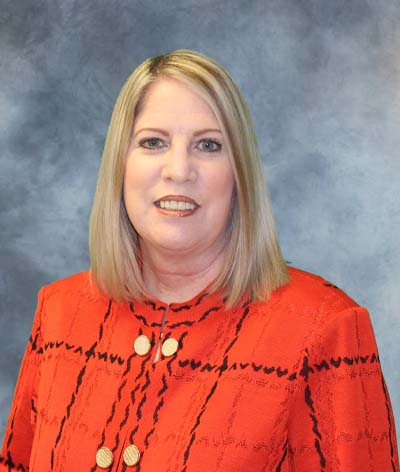 Caron Park
Executive Director, Business Services
ckpark@central.uh.edu
Caron Park returns to the Division of Student Affairs with over 15 years of experience in financial management, making her well-qualified for this vital position. Her extensive background in budgetary and fiscal analysis at the federal, state, and municipal levels will be an asset to the division. Read more about Caron Park.
---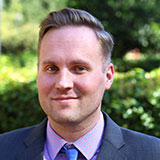 Scott Radimer, PhD
Director, Assessment and Planning
slradime@central.uh.edu
Scott joined the Division of Student Affairs as the new Director of Assessment and Planning in July 2019. As the Director he coordinates assessment activities, the strategic plan, department/program reviews, and contributions to university reporting. Additionally, he assists in the accreditation process, advises the Division's Assessment & Customer Service committees, and manages annual reporting. Read more about Scott Radimer.
---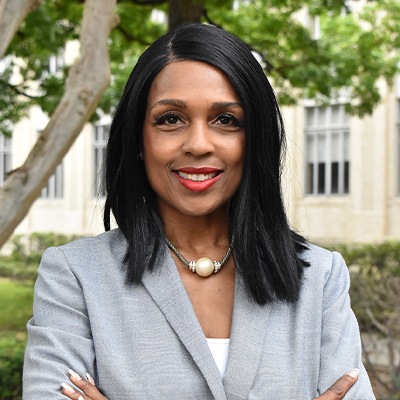 Germaine Washington
Director of Marketing and Communications
gmwashi3@Central.uh.edu
Germaine Washington joined the Division of Student Affairs and Enrollment Services as the director of marketing and communications July 2022. As Director of Marketing and Communications, Germaine is responsible for planning and coordinating publications of the division; communicating with UH campus community; planning, coordinating, and overseeing the division's social media and the writing and distribution of CoogNews, an electronic student newsletter comprise of campus information, student programs, and events; the campus community newsletter to faculty and staff; student success stories and news releases. Read more about Germaine Washington.
---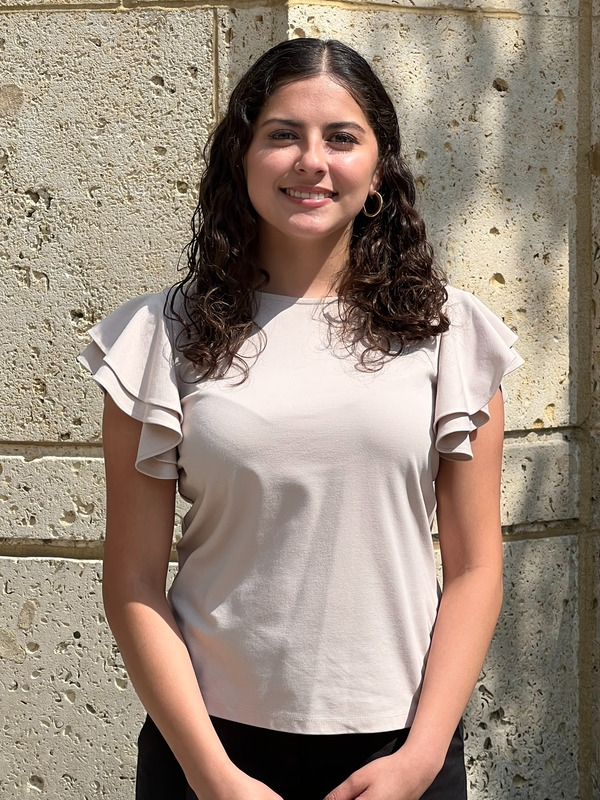 Celeste Rodriguez
Assessment Coordinator, Office of the Vice President
crodri94@central.uh.edu
We are delighted to announce the recent hiring of Celeste Rodriguez as the assessment coordinator in the Office of the Vice President for Student Affairs reporting to Dr. Scott Radimer, director of assessment and planning. Dr. Radimer stated, "I am thrilled to have Celeste join the division's assessment team. Celeste brings with her hands-on experience conducting assessments in Student Affairs and helping develop a new strategic plan from her time at Sam Houston State University and will make a positive contribution to our work from day one. Read more about Celeste Rodriguez.
---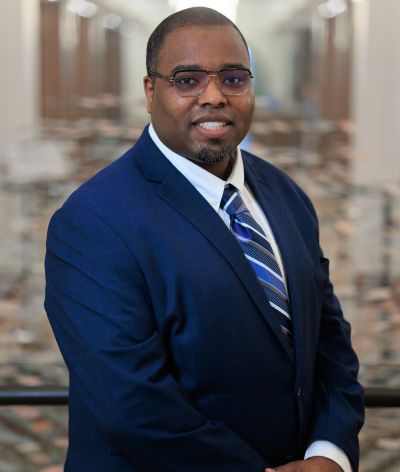 Gabriel Jackson
Assistant to the Vice Chancellor/Vice President
gjackso7@central.uh.edu
The Division of Student Affairs is delighted to announce the newest addition to our team, Gabriel Jackson, who will be taking on the role of Assistant to the Vice Chancellor/Vice President of Student Affairs. Gabriel will play a crucial role in supporting the Office of the Vice President and taking the lead on several key initiatives. Read more about Gabriel Jackson.
---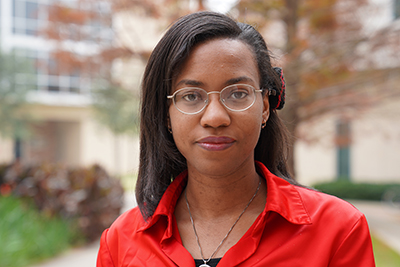 Alicia Whitmire
Administrative Assistant, Office of the Vice Chancellor/Vice President
avwhitmi@central.uh.edu
The Division of Student Affairs is pleased to announce the promotion of Alicia Whitmire to the position of Administrative Assistant in the Office of the Vice Chancellor/Vice President. In her new role, Alicia will provide comprehensive administrative support to the Vice Chancellor/Vice President's staff and contribute to the efficient and effective operation of the office along with supporting several of the Vice Chancellor/Vice President's initiatives. Alicia will play a key role in supporting the division's mission to enhance the Cougar Experience and foster a vibrant campus community. Read more about Alicia Whitmire.
---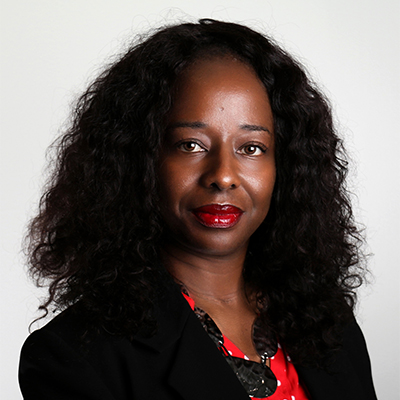 Jaha Williams
Chief Development Officer for Student Success
jwilli29@central.uh.edu
Williams has 20 years of fundraising experience in both higher education and the non-profit sector. Her career began in 2002 as a Campaign Manager for United Way in the Greater New Orleans area. Williams became the director of fund development at the Montgomery County United Way after relocating to Houston with her family in 2005. In that position, she led all aspects of fundraising development, marketing, corporate relations, managing the annual fund, and leadership giving. Williams transitioned into higher education fundraising in 2009 when she accepted a position at Texas Southern University to oversee annual giving and major gifts in the Office of Development. In 2011, she joined the University of Houston System at UH-Downtown to direct most of the fundraising, including major gifts, planned giving, the annual fund, and alumni relations. In 2016, she transferred to UH's Central campus to support University Advancement and the College of Education as senior director of advancement. Read more about Jaha Williams.
Today, Williams is the Chief Development Officer for Student Success, overseeing fundraising and development over UH's College of Education, Honors College, Division of Student Affairs, MD Anderson Library and President Khator's $300 million "Students Matter" initiative to support scholarships. In her private life, she is a member of the Fallbrook Baptist Church in Houston, a volunteer executive for Track Houston Youth Track Club, and a certified level 1 coach in track and field. Williams has successfully trained several elite youths in the track and field sport who subsequently went on to qualify for USATF Junior Olympics. These talented young athletes with her coaching has gone on to compete both at the collegiate and professional levels. Williams is a proud graduate of Southern University and A&M College in Baton Rouge, where she received a bachelor's degree in Political Science in 1996. She continued her education attending the University of New Orleans in 2000 where she received her master's degree in Public Administration. Williams is married to Albert Williams and the mother to three children ages 24, 21, and 17, and resides in Spring, Texas.