DSA News
July 19, 2023
We are pleased to announce the promotion of Caron Park to the position of Executive Director of Business Services for the Division of Student Affairs. Caron will be taking over the role currently held by Georgeann Smith, who will be retiring at the end of the month.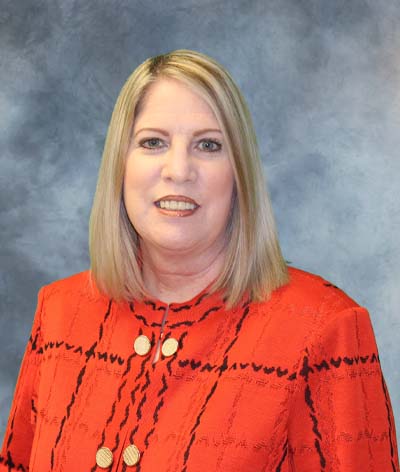 Caron Park returns to the Division of Student Affairs with over 15 years of experience in financial management, making her well-qualified for this vital position. Her extensive background in budgetary and fiscal analysis at the federal, state, and municipal levels will be an asset to the division.
In her previous roles, Caron has proven her ability to successfully manage large and complex operations and budgets. She has demonstrated her skills in adapting to the dynamic factors of a growing organization, ensuring efficient fiscal management and accountability.
Before returning to the Division of Student Affairs, Caron was the Director of Business Operations for Enrollment Services and Facilities/Construction Management. She was also Assistant Dean of Administration and Finance for the College of Education at the University of North Texas. In addition, Caron has served in senior finance administrative roles in both academic affairs and enrollment services at the University of Houston-Clear Lake (UHCL).
Caron holds a Bachelor of Science in Business Management from UHCL and a Master of Business Administration from the University of Texas-Permian Basin. Her educational background, coupled with her extensive professional experience, equips her with a well-rounded perspective on business services within higher education.
Outside of her professional pursuits, Caron enjoys spending time with her family, indulging in a good book, and refining her amateur photography skills. She is a native of the Houston area and is thrilled to be back home within the Division of Student Affairs.
Upon her promotion, Caron expressed her excitement to serve the division in her new role. Caron said, "I am excited to be back home within the Division of Student Affairs and look forward to serving the division. In my new role, I hope to have a positive impact on the division, my teammates, and the DSA leadership." As the Executive Director of Business Services, Caron will oversee all business management and human resources transactions within the Division. Additionally, she will be responsible for managing all budgetary and fiscal activities, ensuring the efficient allocation of resources.
"I have no doubt that Caron will excel in her new role and contribute significantly to the success of the Division of Student Affairs," stated Dr. Daniel Maxwell, interim vice chancellor/vice president for student affairs. Please join us in congratulating Caron Park on her well-earned promotion.