Developmental Psychopathology Lab

---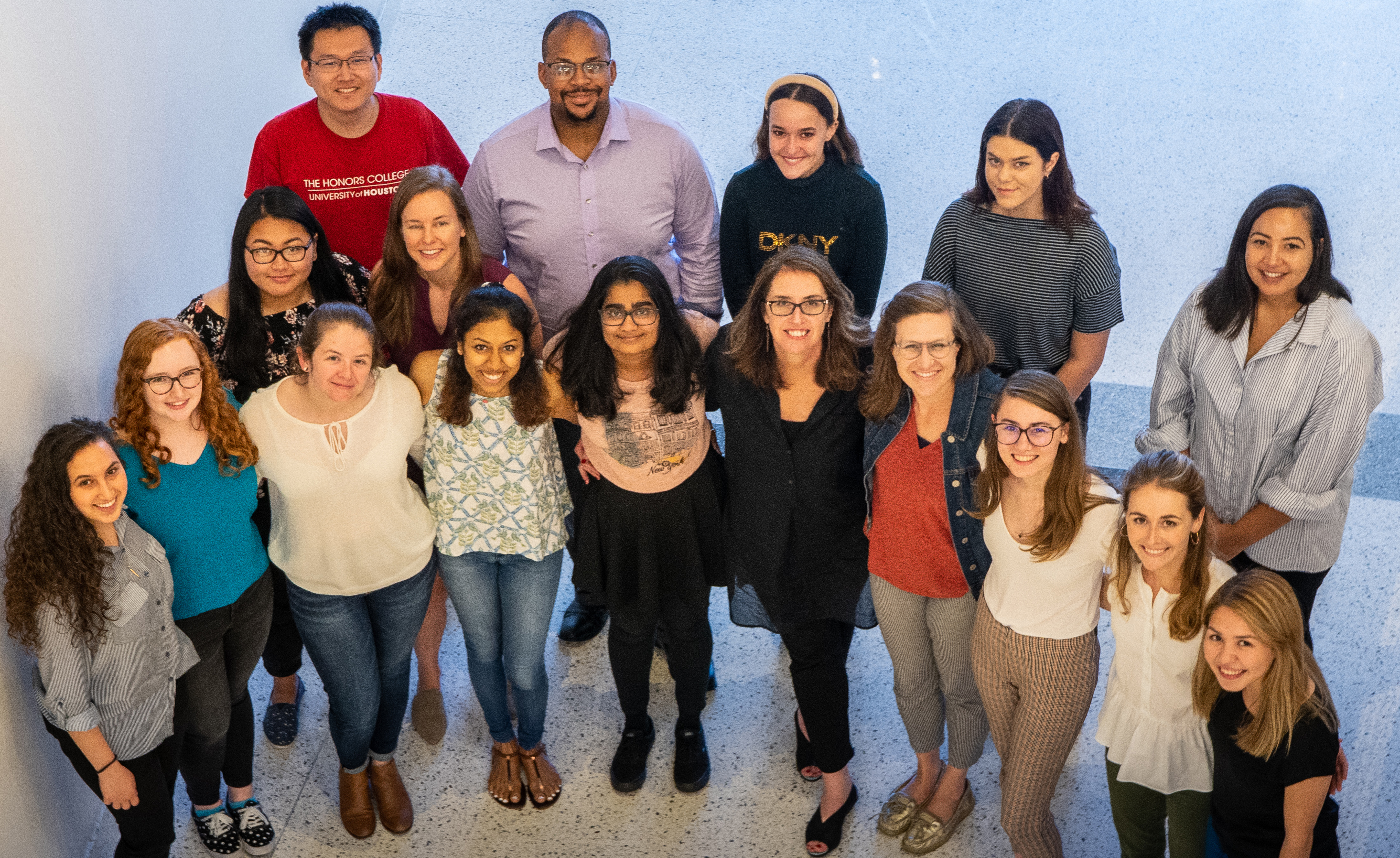 In our lab, we examine the social-cognitive basis of psychiatric disorders in youth, with a special focus on personality pathology and disorders of attachment. Our research falls most clearly under the domain of "social systems and processes" in the NIMH Research Domain Criteria (RDoC) initiative and focus on constructs such as understanding others, understanding self, and attachment. We work in Houston and in South Africa. Our research also includes a translational focus as we work towards the development of constructs and measures at multiple levels of analyses to facilitate the early identification and treatment of personality pathology and other problems related to attachment disruption. We use a variety of methods in our research, including behavioral experiments, functional neuroimaging and survey methods. Our overall goal is to help strengthen relationships, thereby strengthening communities.
The lab is run by Dr. Carla Sharp. Funding sources have included the NICHD, NIMH, NIAAA, the NIH Centers for AIDS Research, the Bill and Melinda Gates Foundation, NARSAD, the South African Responsible Gambling Foundation, the American Psychoanalytic Association, UH Small Grants Program, UH GEAR program, and the McNair Family Foundation.
Lab News
October 2022: The university promotes our newly funded R21 study. Read the article here: https://research.uh.edu/reaching-houston/stories/asking-why-black-youth-die-by-suicide/
September: Dr. Sharp is interviewed on the Speaking of Psychology podcast by the American Psychology Association. View it at: https://www.youtube.com/watch?v=8s-CrPGKSY8
September 2022: Dr. Sharp publishes a paper in the New England Journal of Medicine https://www.nejm.org/doi/10.1056/NEJMra2120164?url_ver=Z39.88-2003&rfr_id=ori:rid:crossref.org&rfr_dat=cr_pub%20%200pubmed
August 2022: Dr. Sharp and Dr. Miller's special issue in PD:TRT is selected for the APA Journals Article Spotlight.
August 2022: Congratulations to Sophie who was awarded a 3-year F31 fellowship from the NICHD for her dissertation!
June 2022: Congratulations to Sophie who successfully proposed her dissertation!
April 2022: Congratulations to Madeleine Allman for successfully defending her Master's Thesis!
April 2022: Congratulations to Kennedy Balzen and Tess Gecha, who will be joining our lab in the fall as first-year graduate students!
March 2022: Congratulations to Ronnie, Eric, and Kiana who matched for internship!
March 2022: Congratulations to Dr. Sharp who was awarded the Moores Professorship in recognition of outstanding teaching, research, and service.
Books Co-authored by Dr. Sharp
"A Special Offer from Guilford Press: Save 20% off "Mentalizing in Psychotherapy" with Promotion Code AF2E!"