The caring, qualified staff at the Student Accessibility Center is committed to helping students with disabilities succeed at the University of Houston.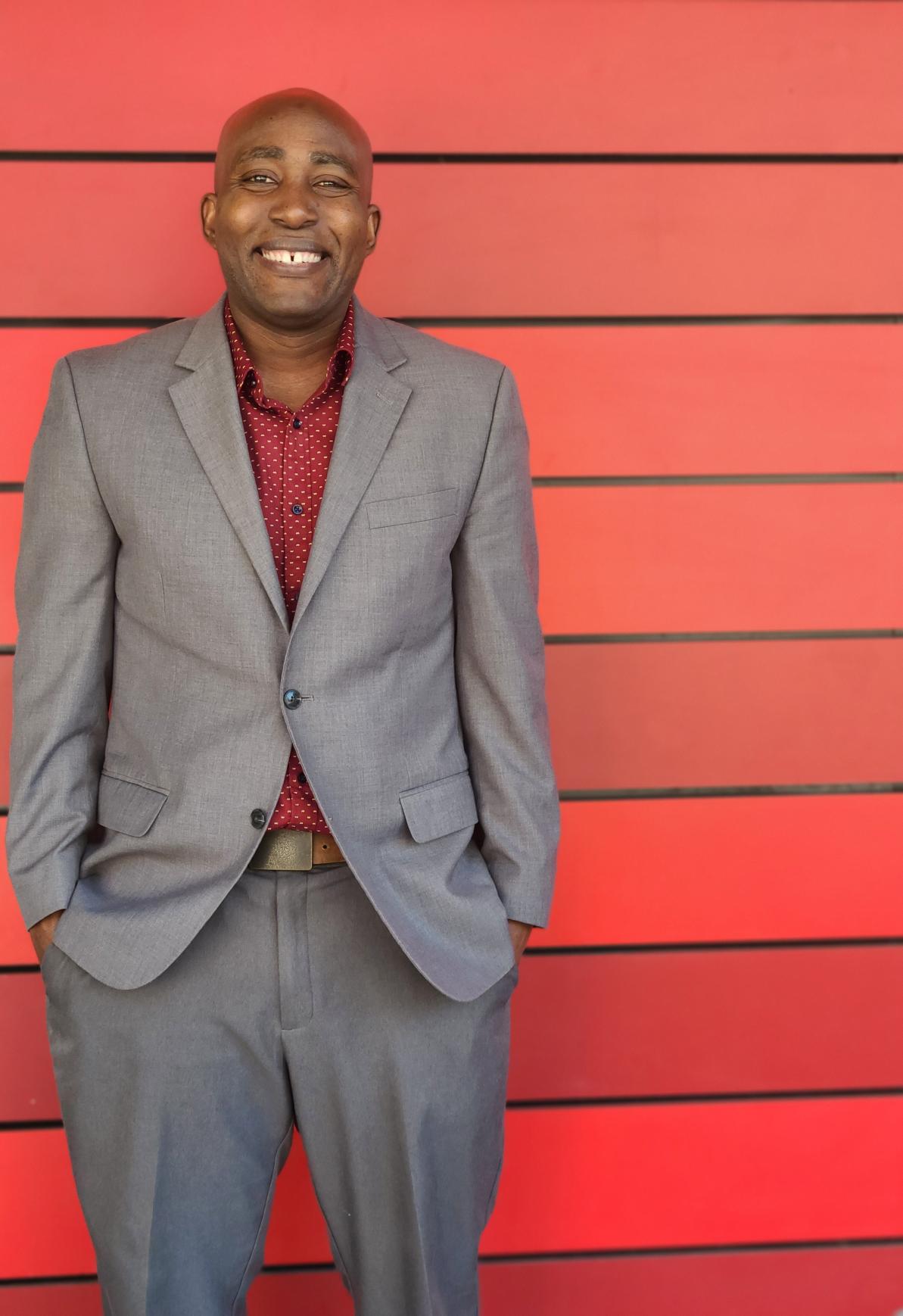 Michael Iwuchukwu
Interim Director
Moiwuchu@central.uh.edu
Michael has worked closely with disabled communities in the Houston area for over 20 years. He has also been a Texas Certified interpreter for about 15 of those years. As someone who's lived in and had to adjust to several cultures, He's well aware of the need to bridge communication and cultural divides. He has a passion not only for the Deaf language, culture and the profession of interpreting, but also making sure everyone has the accommodations and access they deserve to thrive and succeed. His passion also extends to growing the interpreting field and mentoring the next generation of professional and ethical Sign Language Interpreters.
When He's not working for the University of Houston, Michael is happiest being the proudest Husband and Father He can be, while giving back to His Community.
---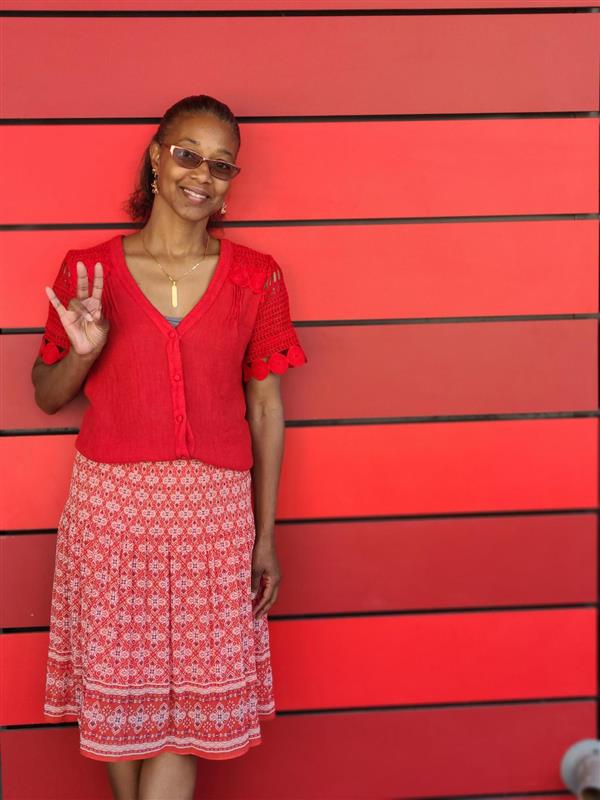 Crystle McDonald-Hutchinson
Assistant Director
crmcdona@central.uh.edu
Crystle McDonald-Hutchinson was born and raised in Detroit, Michigan, and graduated from St. Mary's of Redford high school. She attended Texas Southern University the first years of her college education, and then transferred to the University of Houston-Downtown campus where she received her Bachelor's degree in Social Sciences. Her educational inspiration carried her to earn a Master's of Business Administration at Our Lady of the Lake University, and earned an MBA with a certification in Health Care Management. Crystle held a state certification from the Board of Evaluators for Interpreters and used that platform to work with deaf and hard of hearing children in the school district. She received a certificate in Special Education and English as a Second Language. Crystle has worked in education for nineteen years in different capacities. She has worked as a case manager for Early Childhood Intervention for the Mental Health/Mental Retardation Authority of Harris County, a case manager for the Bread of Life Homeless Shelter, and has been the Director of Rainbow Academy for McGee Chapel Missionary Baptist Church.
Crystle has served as the Director of the Deaf ministry at McGee Chapel Missionary Baptist Church. She has also served as the membership chairperson for the Greater Houston Interpreters for the Deaf, and currently volunteers as an interpreter for church services.
Crystle has been working at the Justin Dart, Jr. Student Accessibility Center since September, 2013.
---
Ciara Evans
Access Coordinator
cevans3@central.uh.edu
Ciara was born and raised in New Orleans, Louisiana. She earned her bachelor's degree from Louisiana State University where she studied Child and Family Studies. She is continuing her studies as she will be earning her Master's Degree in Child and Developmental Psychology in January 2020. Ciara plans to continue her education in hopes of receiving her PhD
Ciara's professional experience includes working as a Disability Adjudicator for the Social Security Administration's Disability Determinations Service of Louisiana. Later, she became a Case Manager for individuals with Developmental Disabilities working in partner with South Central Louisiana Human Services Authority. Ciara firmly believes that you have to be the change you wish to see in the world, and she lives her life accordingly.
Ciara is very excited to work at the Justin Dart, Jr. Student Accessibility Center. She looks forward to working with students help them achieve their goals and is glad to be a part of the Cougar family!
---
Cheryl Lynn Lewis
Access Coordinator
cllewi20@central.uh.edu
Cheryl Lynn is from Lake Charles, Louisiana. She graduated from Southern University A&M Baton Rouge and earned a Bachelor's degree in Child Development. She continued her studies at Prairie View A&M University and earned a Master of Education Degree in Counseling
Cheryl Lynn has worked in the field of education in various capacities. She has worked on the campuses of Prairie View A&M University and Texas A&M International-Laredo as a General Manager for American Campus Communities. She has been an Advisor to student organizations and an Instructor for the "Freshmen Experience Course".
Cheryl Lynn is a state certified educator in Louisiana and Texas. She is a Level 1 Dyslexia Practitioner and has more than ten years of experience as a Pre-K-12 School Counselor and Section 504 Coordinator. She has provided mentoring, coaching and consultation services to graduate level Counselor Interns for the following universities: McNeese State University, American Public University and Liberty University.
Cheryl Lynn is new to the Justin Dart, Jr. Student Accessibility Center and is looking forward to assisting students with reaching their goals
---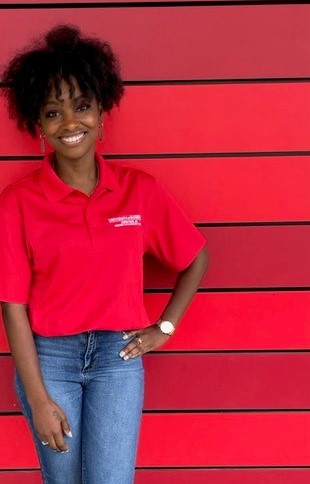 Tiara Tramble
Access Coordinator
tdtrambl@central.uh.edu
Tiara Tramble was born and raised in Hyannis Massachusetts. Her family relocated to Texas in 2000. Tiara earned her Bachelor's of Science degree majoring in Criminal Justice with Juvenile Justice specialization from Prairie View A&M University where she graduated Magna Cum Lade. She then continued her educational journey obtaining her Masters of Science degree in Human Sciences.
Tiara is currently in the process of completing her board certification as a Licensed Professional Counselor. She is currently certified in Adult Mental Health First Aid. Tiara has experience in psychosocial, mental health, and crisis counseling. She enjoys working with diverse populations, and In her leisure time she enjoys traveling and spending quality time with her family. Tiara is excited to work at the DART center.
---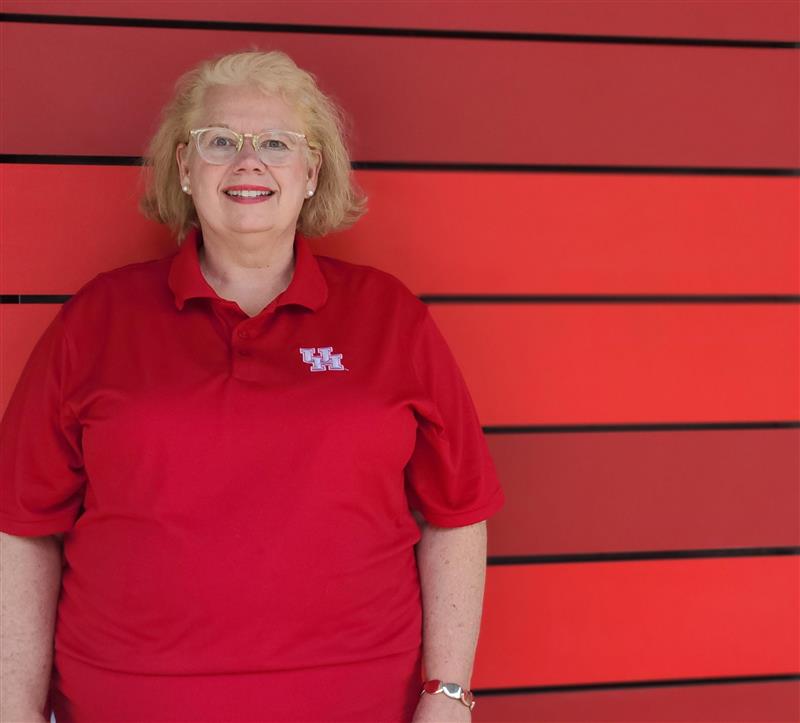 Therese Sanchez
Interpreter Services Coordinator
tasanche@central.uh.edu
Therese was raised in Indianapolis, Indiana and earned a BA degree in Business Communications from Indiana University before moving to Miami, Florida where she lived for many years. In 2007 she relocated with her family to Houston and worked as an administrative coordinator at Texas Children's Hospital for several years before joining the staff at the Student Accessibility Center.
---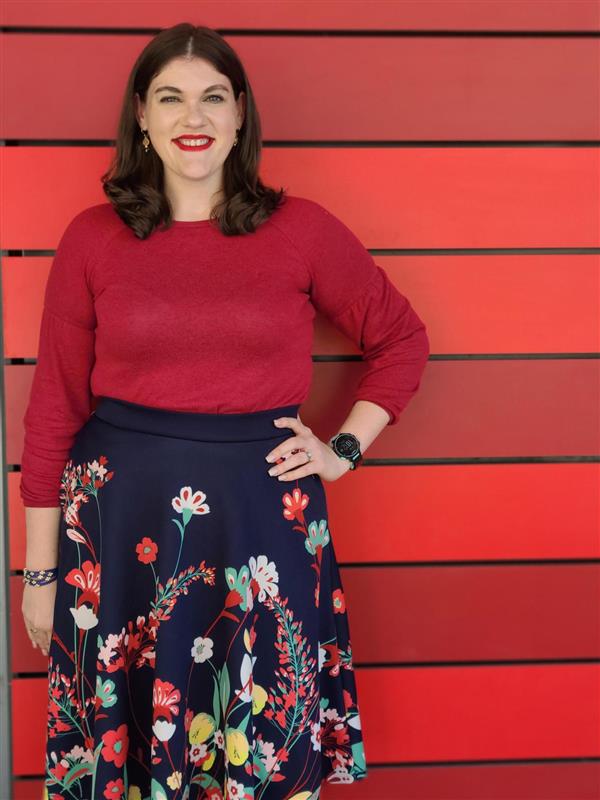 Christie Penzien
Sign Language Interpreter I
Cpenzien@central.uh.edu
Christie Penzien is a Sign Language Interpreter in the Student Accessibility Center. She has been interpreting professionally since 2013 and is certified by the Board for Evaluators of Interpreters (BEI).
Christie graduated with Summa Cum Laude honors from the University of Houston's American Sign Language Interpreting program in 2012. She also has a degree in Psychology with a minor in Business Management. After graduation Christie worked as a Houston community interpreter for 6 years before returning to campus to work with UH's Deaf and Hard of Hearing students.
Christie loves working with the college students, expanding her knowledge base, and partnering with UH Coogs to facilitate accessible communication.
---
Benjamin Epstein
Captionist
Bepstein@central.uh.edu
Benjamin Epstein is the captionist at U of H. He graduated from Bard College. He likes writing, stories, history, and being with his wife and daughters.
---
Taylar Johnson
Front Office Coordinator
Taylar is a new face serving as the Front Office Coordinator at the Justin Dart, Jr. Student Accessibility Center. She has obtained a Bachelor's and a Master's Degree from the University of Houston and is seeking to expand her education toward Social Psychology. Taylar is a S.T.E.M Graduate, an HRD Strategist, a Published Author & Writer, a Socio-Behavioral Educational Researcher, and a Disaster Humanitarian Relief Volunteer Advocate. She is a proud life-member of the University of Houston Alumni Association (UHAA) and a member of B.I.T (Blacks in Technology).
Taylar was born and raised in Beverly Hills, California and has relocated to Texas to be closer to family. She has a passion for research covering workplace microaggressions, minority recruitment, industrial and organizational psychology, program enhancement, student success, and COVID-19 related changes to collegiate academic success.
Taylar enjoys working at the Dart Center and is happy to have the chance to aid in student development by offering support in and out of class.
---
Ashley Balderas
Front Office Staff
anbalde3@central.uh.edu
Ashley Molina was raised in Mission, TX. She received her Associates in Psychology at Northwest Vista College in San Antonio and is now pursuing her Bachelor's in Psychology & Human Development at University of Houston back to where she was born.
Ashley joined the Coogs family Fall 2020. She enjoys working with Justin Dart, Jr. Center!