Dr. Walter Kase, A True Hero HOUSTON, March 5, 2015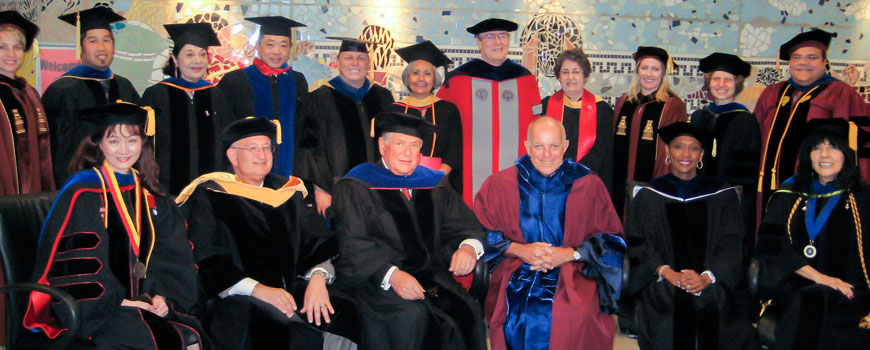 THE UH GRADUATE COLLEGE OF SOCIAL WORK'S
STATEMENT REGARDING
DR. WALTER KASE, A TRUE HERO
We are saddened to learn of the passing of Dr. Walter Kase. 
A great friend to the College, Dr. Kase was awarded an honorary degree from the University of Houston for his extraordinary commitment to sharing his experiences as a Holocaust survivor.  Time and again, Walter Kase has met with University of Houston students, faculty, and staff.  He has been an honored guest in many colleges including the Honors College, the College of Liberal Arts and Social Sciences.  His honorary degree was conferred by the Graduate College of Social Work, with whom he enjoyed a very special relationship, at our commencement ceremony in May 2011.
Dr. Kase spent much of his time speaking to high school and college students, businesses and organizations about the harrowing experiences he suffered under Nazi tyranny.  He was born in Poland in 1930 and he, along with his family were swept up in the events of the Holocaust in 1939 when they were given 15 minutes to leave their home and move into the Lodz ghetto.  During the war he endured forced labor camps and five concentration camps including Auschwitz, Mauthausen and Bergen-Belsen. At the end of the war, Mr. Kase, then 15 years old, weighed 64 pounds, had pyorrhea and tuberculosis. Mr. Kase shared,  "I have seen my little sister shot before my eyes….I live the Holocaust just about every day of my life because I speak about it in schools."
For us and countless others, Dr. Kase was a true hero, one who served as a role model for what is good about all people.  He certainly had every reason to be angry and filled with hate towards others. Yet, he transformed the most horrific experience known to the world into a powerful, personal story that continues to impact lives.  He shared his experiences without asking for anything in return except that we all commit to treating people with respect and dignity.  In a very quiet way Mr. Kase challenged each of us when he said, "I am a walking American dream, and I love, cherish and appreciate the U.S.A.  All of us are witnesses to the most tragic chapter in human history, and we must never, never allow a Holocaust again."
We extend our deepest condolences to Dr. Kase's family, friends and to all whose lives were touched by his incredible story. We are deeply grateful to have experienced his example of the courage, dedication and tenacity it takes to fight for social justice, respect and dignity for all.  For us he embodied the heart of social work.  We will never forget his words and his deeds.  Dr. Kase's light will continue to shine bright in our memories as a true example of the noble sacrifice, determination and care it takes to change the world.
###
From the Houston Chronicle: 
A memorial service will be held Sunday, March 8, 4:30 p.m. at Congregation Beth Israel, 5600 N. Braeswood Blvd, Houston, TX 77096.
In lieu of flowers, the family requests that donations in Walter's memory be made to the Anti-Defamation League (houston.adl.org), Holocaust Museum Houston (www.hmh.org), Houston Area Parkinson Society (www.hapsonline.org), Houston Hospice (www.houstonhospice.org), or any charity of your choice.

Additional information about Dr. Walter Kase is available on the Web at:
http://www.legacy.com/obituaries/houstonchronicle/obituary.aspx?page=lifestory&pid=174312526