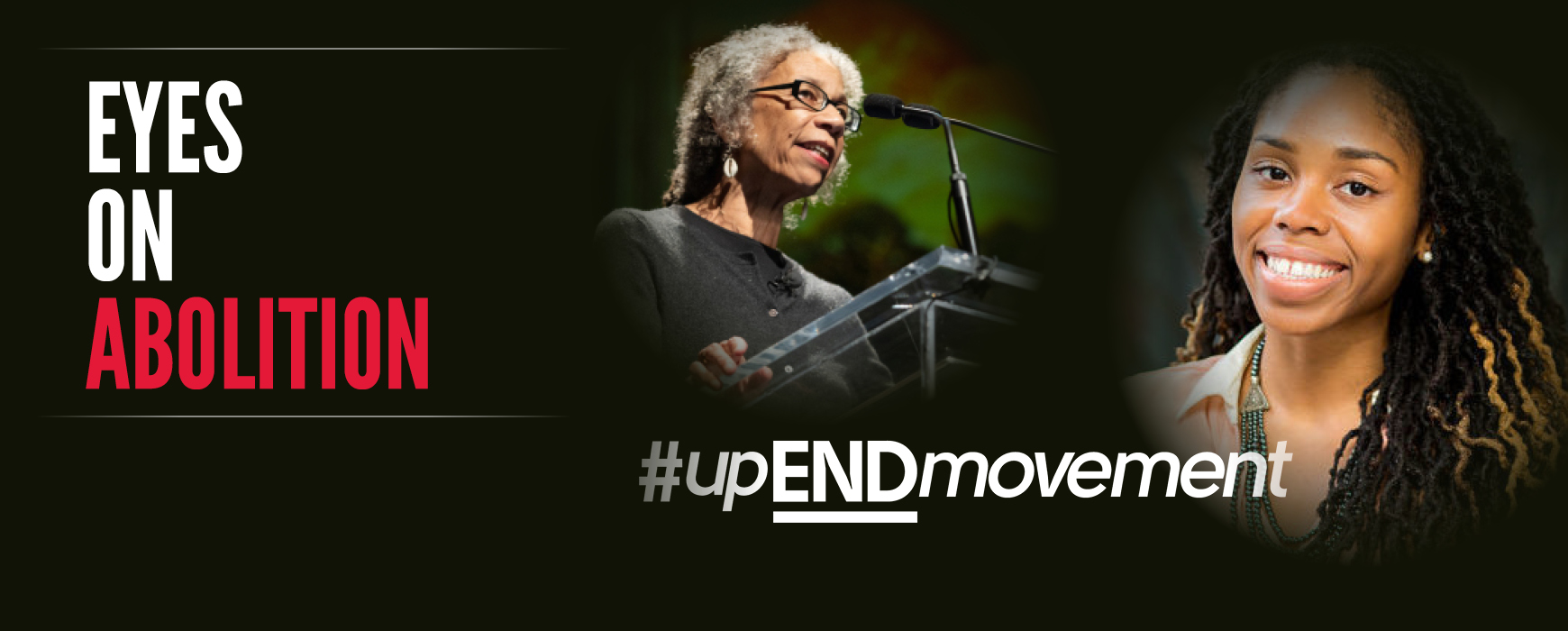 About the Series
This fall we held our first ever virtual event series exploring abolition as a critical framework for change. Scholars, activists, and organizers led community conversations about challenging systems and reimagining ways to achieve justice and liberation while exploring abolition as a vision, abolition as practice, and abolition as a critical framework to bring about change. 
We invite you to view the recordings of these events to gain deeper insight and understanding into a subject many had not heard of or knew very little about, until it became very much part of our public discourse during the uprisings of Summer 2020.

Renowned activist and scholar Ruth Wilson Gilmore describes abolition as "a way of seeing."  She said abolition makes you ask, when you look, "what are you seeing and what would you rather see?".

Ruth Wilson Gilmore
is a professor, renowned activist, public scholar, and cofounder of many grassroots organizations including Critical Resistance. She is the author of Golden Gulag: Prisons, Surplus, Crisis, & Opposition in Globalizing.

Ruth Wilson Gilmore gave the keynote address for our annual Social Justice Solutions, A Community Activist Series a forum for the community to engage in conversation and explore action-oriented strategies to affect social change. Our goal is to inspire informed community activism as a powerful tool to achieve social, racial, economic, and political justice.


Derecka Purnell is a human rights lawyer, writer, and organizer. She works to end police and prison violence by providing legal assistance, research, and trainings to community-based organizations through an abolitionist framework.

Derecka Purnell was the headline speaker for our annual Amplify Your Voice event for the community, students, social workers, and advocates for social justice to amplify our voices, challenge injustice, and fight for a society where all people — not just the privileged few — can not only survive but also thrive.

Along with a panel of experts including 
Liyah K. Brown Jaison Oliver.

Presented by the UH Graduate College of Social Work and the Center for the Study of Social Policy





 

 

 

 

The inaugural convening of the newly launched upEND Movement, will bring together organizers and thought leaders to strategize ways to create a society in which the forcible separation of children from their families is no longer an acceptable solution for families in need. 

Speakers include:

Lisa Sangoi, Co-Founder and Co-Director of

 

Movement for Family Power

 

(Opening Keynote)
Tymber Hudson, Youth Organizer
Joyce McMillan, Parent Advocate and Founder of PLAN (Parent Legislative Action Network)
Kimm Campbell, MSW, LCSW, Assistant County Commissioner, Broward County Human Services