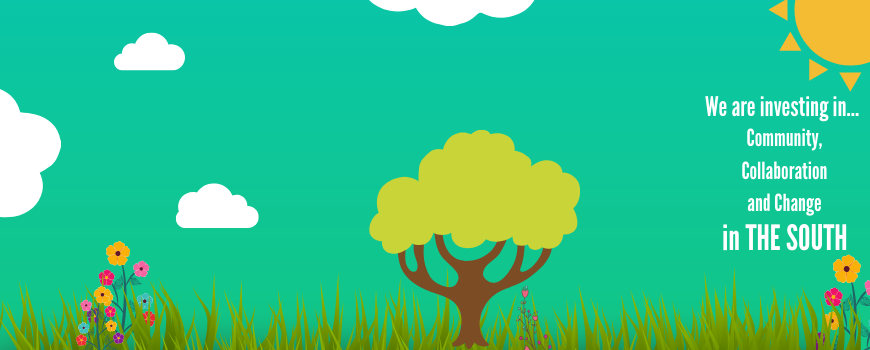 About
The Initiative: Gilead COMPASS Initiative®
The Gilead COMPASS (COMmitment to Partnership in Addressing HIV/AIDS in Southern States) InitiativeⓇ is an unprecedented $100 million commitment over 10 years to support organizations working to address the HIV/AIDS epidemic in the Southern United States. The South is most affected by the HIV epidemic, accounting for 54% of all new HIV diagnoses in the U.S. In response to the Southern HIV epidemic, the initiative focuses on providing concentrated investments in the region to reduce HIV-related health disparities, build awareness, advance education, and reduce stigma. The Gilead COMPASS InitiativeⓇ includes corporate giving programs, independent medical education grants, and the AIDSVu partnership.
The Center: SUSTAIN Wellbeing COMPASS Coordinating Center
The SUSTAIN Wellbeing COMPASS Coordinating Center of the University of Houston Graduate College of Social Work is one of three COMPASS Coordinating Centers working to address HIV/AIDS in The South by focusing on mental health, trauma-informed care, substance use (especially harm reduction and the opioid epidemic) and wellness in the context of HIV/AIDS. More information about our Center can be found online at: http://www.gileadcompass.com/houston/.
Our Partners: Coordinating Centers & ETR
Through the corporate giving program of the Gilead COMPASS InitiativeⓇ, three Coordinating Centers - Emory University Rollins School of Public Health, University of Houston Graduate College of Social Work, and the Southern AIDS Coalition - will implement HIV-related programming and provide funding to local organizations that are committed to addressing the epidemic throughout the South. Community investment through grants, trainings, and shared learning opportunities will focus on three primary areas: (1) capacity building and shared knowledge; (2) wellbeing, mental health, substance use and trauma-informed care; and (3) awareness, education and anti-stigma campaigns. The COMPASS Initiative's unique approach to addressing the HIV epidemic in the South is guided by five overarching principles.
Reflecting COMPASS' commitment to data-driven programming, Gilead has also partnered with ETR to serve as the evaluator. Monitoring and evaluation systems are being established for the collection, analysis, and reporting of key evaluation data, with the purpose of informing continuous improvement. A non-profit organization that advances health equity by designing science-based solutions, ETR brings over three decades of experience in the field of HIV, sexual, and reproductive health. Most recently, with support from Gilead Sciences, ETR implemented the Intentional Advocates project which worked intensively with six organizations on capacity-building plans and aided their strategic communications and enhanced advocacy efforts in the South.
Our Funder: Gilead Sciences, Inc.
Gilead Sciences, Inc. is a research-based biopharmaceutical company that discovers, develops and commercializes innovative medicines in areas of unmet medical need. The company strives to transform and simplify care for people with life-threatening illnesses around the world. Gilead has operations in more than 35 countries worldwide, with headquarters in Foster City, California. Gilead is a leading contributor to domestic and global HIV/AIDS funding, with $452 million in grants disbursed in 2016. They rank #1 in the total number of grants awarded, with 871 HIV/AIDS-related grants provided in 2016.
Our Mission, Vision, & Values
Mission
Guided by local communities disproportionately affected by HIV/AIDS in the Southern United States, the three COMPASS Coordinating Centers are working collaboratively to build capacity among organizations, institutions, and other entities to reduce HIV/AIDS disparities in care and advance equities in the Southern United States.

Vision
The COMPASS Initiative works to address the HIV/AIDS epidemic in the Southern United States by partnering with local communities and supporting evidence-based solutions to meet the needs of people living with and impacted by HIV/AIDS.
Values
Meaningful Involvement of People Living with HIV/AIDS (MIPA)

 

- We recognize the meaningful involvement of people living with HIV in all levels of the initiative and aim to ensure that people living with and most affected by HIV are involved in every level of decision making.
Intersectionality, Emphasizing Racial and Social Justice

 

- In our commitment to applying race, culture, gender, sexuality, language, class, age, and ability analyses throughout the different community investments, we recognize that social privilege and oppression influence access to and allocation of resources/services. For example, we recognize that racism, in both interpersonal and structural forms, needs to be addressed directly to achieve equity. Therefore, we affirm the importance of advancing justice by increasing access to resources/services among groups disproportionately affected by HIV.
Openness, Transparency

 

and

 

Learning

 

- We strive to demonstrate and promote a culture of integrity. Our commitments to openness, transparency, and learning jointly express values that are vital to our work. Our work—both internal and external—is situated in complex institutional and cultural environments. We achieve our goals by being adaptive, learning organizations that are open and transparent.
Collaboration and Commitment

 

- We base our collaborative efforts on mutual respect and mutual support, both internally and externally. In our commitment to developing trusting relationships, we aspire to treat everyone who works with us with respect and understanding. We are also committed to collaborating with and serving communities and areas with the greatest needs.