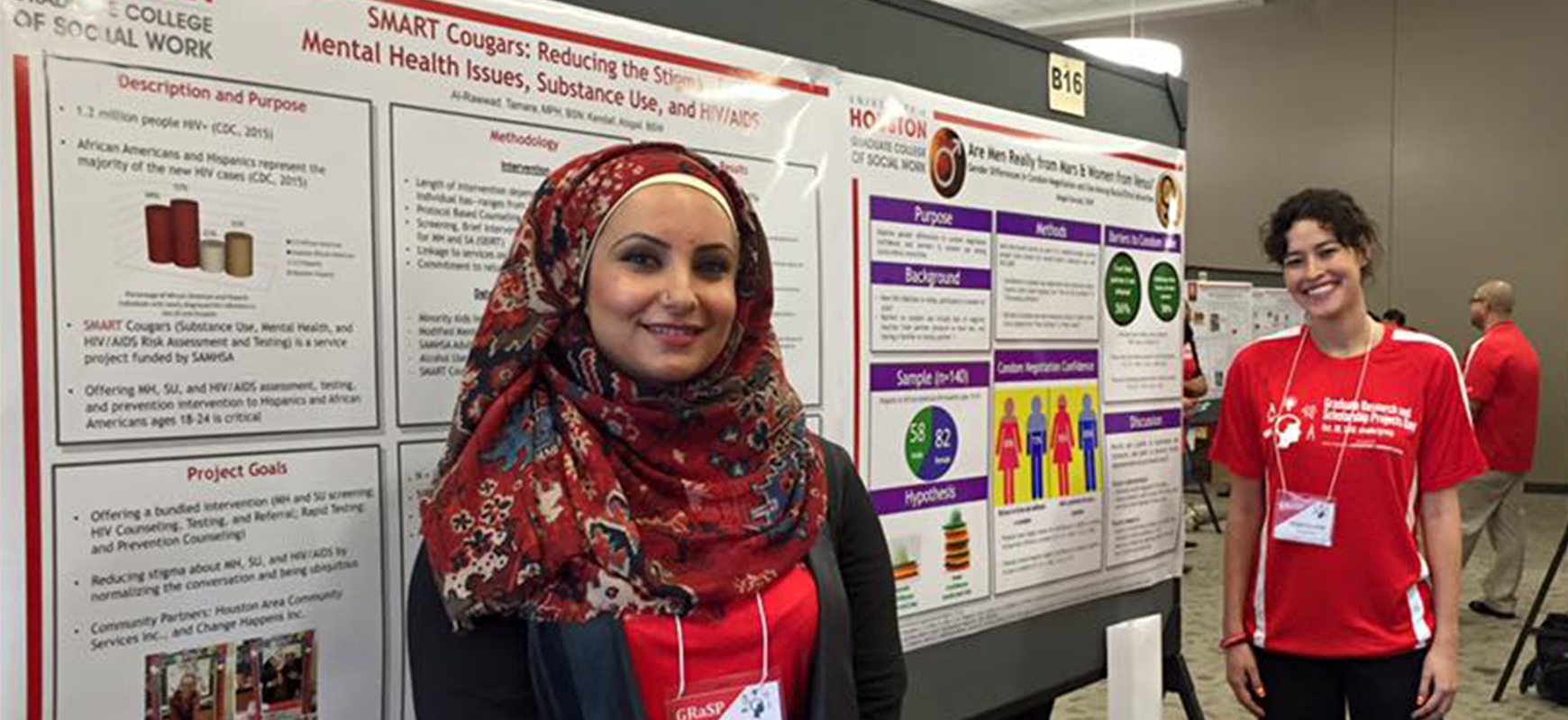 The Graduate College of Social Work is actively involved in the transformation the University of Houston into an urban-focused, Tier 1 university with research as a top priority. Research at the university is becoming increasingly multi-disciplinary, translational and transformative in line with the policies of the National Institutes of Health and the National Science Foundation.
The GCSW plays a leading role in the Community Advancement and Bio-med Sciences and Engineering Research Clusters, faculty-driven, multilevel frameworks that connect researchers with expertise in various disciplines in a multi-campus system with industry partners and funding agencies. This means an accelerating number of opportunities for GCSW M.S.W. and Ph.D. students to become involved and trained in state-of-the-art research techniques.
Working closely with GCSW faculty in research that affects community advancement and health in Houston, a large, ethnically-diverse metropolitan area renowned for its bio-medical/ health, technology and energy research, GCSW students obtain first-hand experience and training in research skills. An exciting research environment is growing rapidly at the GCSW and we are looking for highly motivated students who want to join with our faculty to stimulate change through research.