Emphasis Placed on Genetics and Genomics Experiments and Culturally Responsive Teaching
Houston-area biology teachers spent much of their summer at laboratories at the University of Houston's Department of Biology and Biochemistry for an intensive, six-week research experience.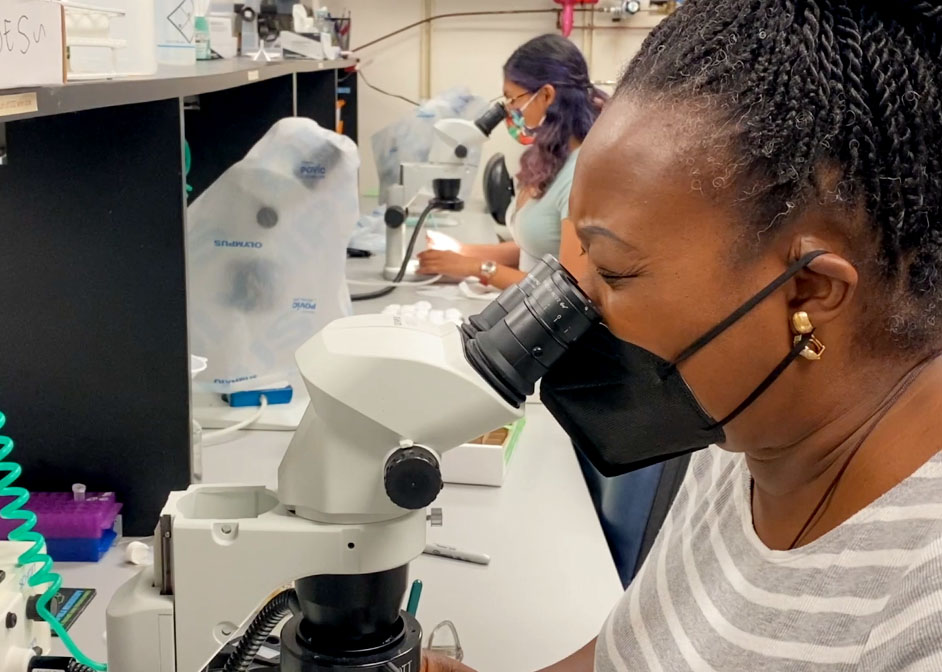 The Houston Genetics BIORETS program at UH's College of Natural Sciences and Mathematics is funded by the National Science Foundation for three years. It stands for Biology Research Experiences for Teachers.
"This is the first time the NSF has funded large Research Experiences for Teachers programs specifically for biology," said Richard Meisel, program lead and associate professor of biology and biochemistry. "Additionally, UH is one of the few universities across the U.S. selected to have a Research Experiences for Teachers program this year."
High school educators not only gain experimental knowledge of genetics and genomics, but they also receive training on culturally responsive teaching and inquiry from teachHOUSTON faculty. teachHOUSTON is UH's secondary STEM teacher preparation program.
"Houston is a diverse city," said Jacqueline Ekeoba, teachHOUSTON master teacher. "We have over 90 languages spoken in the city, and schools represent that diversity and the uniqueness in Houston. When we say we are being culturally responsive in our teaching, what we mean is we're meeting students where they are, making sure we help them be academically successful."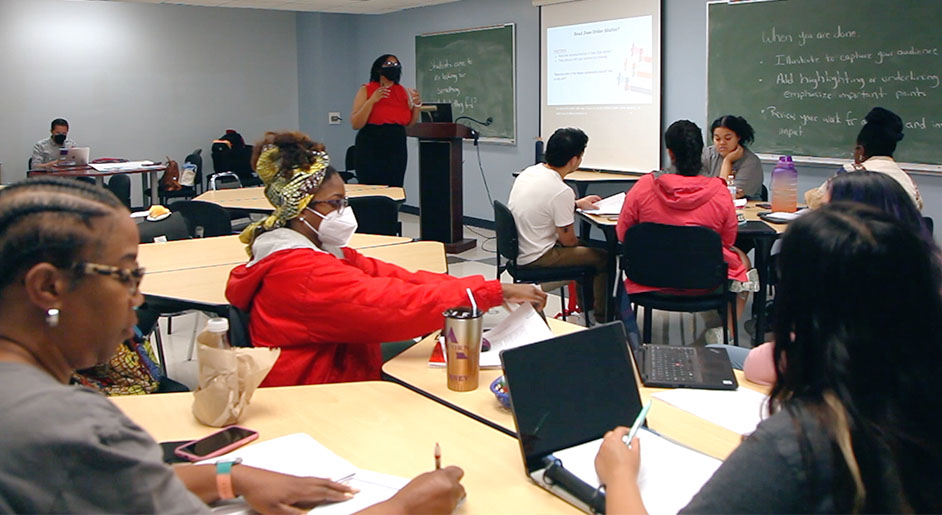 One of the teachers participating in BIORETS this year is Maureen Nweke, a 9th grade biology teacher at Dobie High School in Pasadena ISD. She has been teaching for 26 years and wanted to branch out for her summer professional development and training.
"I was looking for something different," she said. "When I read about it, I thought, okay, I'm going to learn something new here."
Nweke and some of this year's participants have worked with fruit flies and mated male and females to study their development. Others have worked with zebrafish or single-celled organisms. Teachers have been incorporated as full-fledged lab members and have received guidance not only from faculty but from UH graduate students.
"I have been the instructor, and now, I'm learning a lot," Nweke said. "I'm also proud to say I walked into one of the labs, and one of my former students is now a Ph.D. student here. The student has become the teacher. She's helped me and walked me through some concepts."
- Rebeca Trejo, College of Natural Sciences and Mathematics