Research and Activities of UH's College of Natural Sciences and Mathematics
The Summer 2022 issue of Breakthrough covers research and activities in the College of Natural Sciences and Mathematics at the University of Houston.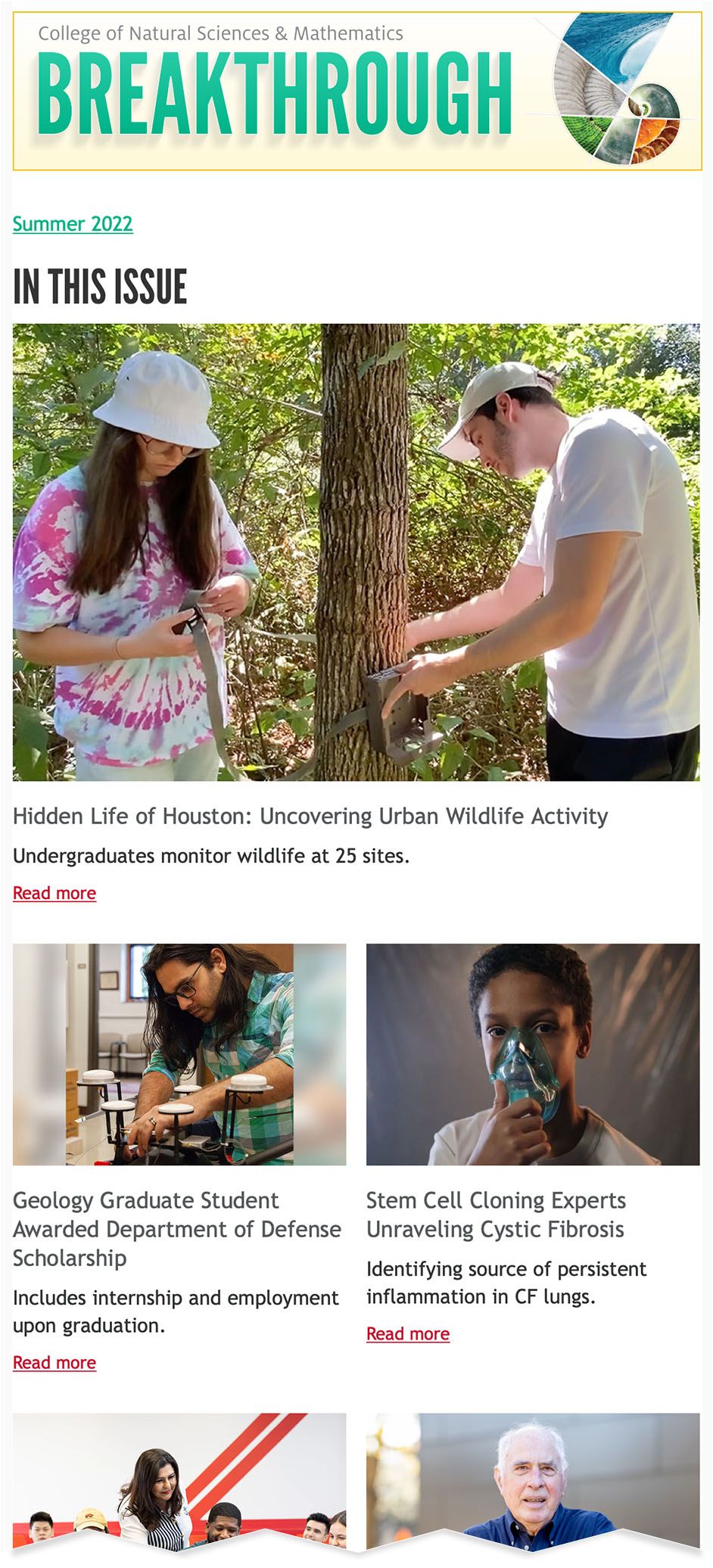 Featured Articles
Hidden Life of Houston: Uncovering Urban Wildlife Activity
Geology Graduate Student Awarded Department of Defense Scholarship
Stem Cell Cloning Experts Unraveling Cystic Fibrosis
Classroom Innovation Earns Nouhad Rizk 2022 Piper Professorship
National Academy of Engineering Welcomes Geophysicist Leon Thomsen
News Briefs
Celebrating NSM's Newest da Vinci and Red Jacket Society Members and Distinguished Alumni Award Winner
Coming Attraction: Join Us for NSM Movie Night, July 28
TC Energy Summer Scholars Outperform Peers, Program Kicks Off for Third Year
Middle/High School Math Contest Sets Participation Record
NSM Pride: Awards and Honors
Scenes Around NSM
Subscribe
Use the University's subscription management tool to subscribe to Breakthrough. After entering your contact information, scroll down to the link to Natural Sciences and Mathematics interests.
Through this service, you can subscribe to multiple university newsletters and announcements based on your personal interests.