Iris Nira Smith Named MOSAIC Scholar by NIH and American Society for Biochemistry and Molecular Biology
Iris Nira Smith, a Ph.D. graduate of the University of Houston's Department of Biology and Biochemistry, has been named a MOSAIC scholar by the National Institutes of Health and the American Society for Biochemistry and Molecular Biology.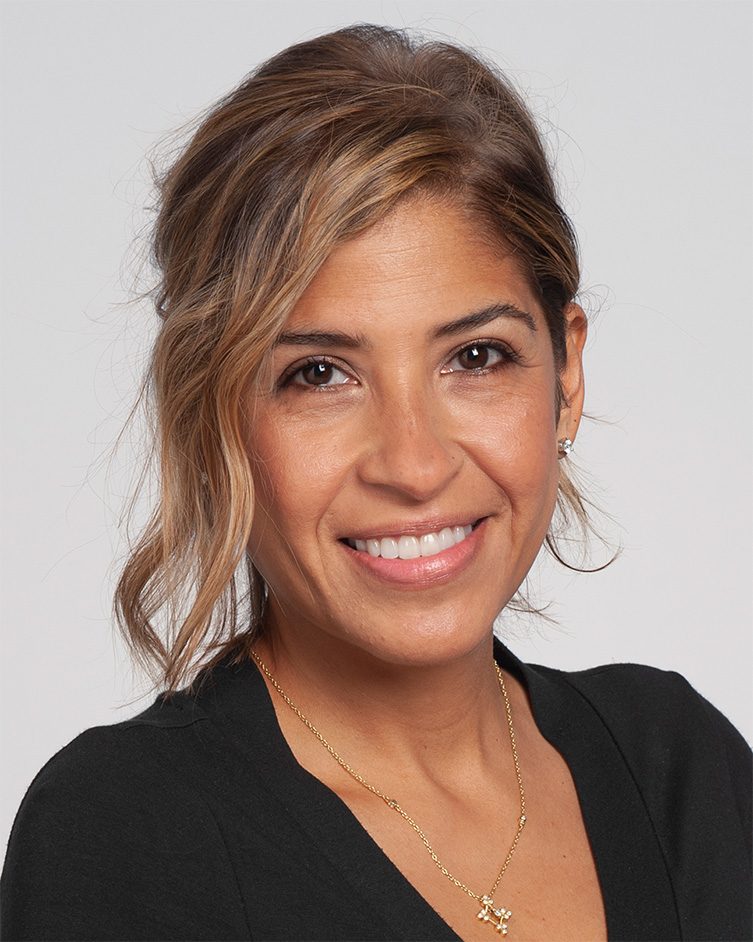 The Maximizing Opportunities for Scientific and Academic Independent Careers award is a joint grant program by the National Institutes of Health's National Institute of General Medical Sciences and ASBMB. The goal is to encourage talented biomedical postdoctoral researchers from diverse backgrounds to pursue independent research at the faculty level. Smith received an approximately $1M K99/R00 grant through the MOSAIC program.
For the K99 portion of her grant, Smith will spend two years undergoing mentorship training. For the last three years of the grant under the R00 award phase, she will conduct independent research.
"It still feels surreal," said Smith. "There's a little bit of anxiety, because I don't know what the future holds, but looking back, I see everything I've been through has led me to this point and period in my life."
Smith received both her B.S. and Ph.D. in biochemistry from UH's College of Natural Sciences and Mathematics. She graduated with her Ph.D. in 2016 and began her work as a postdoctoral researcher at Cleveland Clinic in January 2017. She now works as a research associate in the lab of Dr. Charis Eng, inaugural chair of the Genomic Medicine Institute at Cleveland Clinic.
A Curse Turned Into a Cause for a Cure
As a Ph.D. student under the mentorship of James Briggs, professor of biology and biochemistry and NSM associate dean for faculty affairs, Smith was awarded an NIH F31 Ruth L. Kirschstein National Research Service Award Individual Predoctoral Fellowship to aid in her research training. In addition to receiving the Houston-Louis Stokes Alliance for Minority Participation Bridge to the Doctoral Fellowship in her first year as a graduate student, the F31 provided support for the remaining four years of her graduate studies.
"She received really good training," Briggs said. "The focus of the F31 is on how students will be trained through the research and through the environment where they are. It's more about how the research is going to teach them and how is it going to help them in their career trajectory."
Briggs describes Smith as an inspiring student with a positive outlook, despite her health challenges. In fact, she uses those challenges to pursue research to find a cure for her endometriosis.
Smith shares that she once viewed her endometriosis diagnosis as a curse. However, she said she came to the realization the disease has a purpose in her life. She met many women with the same affliction throughout her journey that had lost hope because they were not being heard and were made to feel like it was all in their heads.
"Having endometriosis allowed me to take up the mantle and be a voice for them," she said. "To take all their hurt and pain, including my own, and use it for good. Will we ever find a cure? I don't know, but I don't want our anguish and pain to be in vain. I want something to be made from it, whether that's just voicing our opinion and experience or advocating for more endometriosis research funding."
Using PTEN to Study Endometriosis
Smith currently studies how germline mutations in the PTEN gene affect its function in the human body and lead to cancer or autism spectrum disorder. PTEN is a tumor suppressor gene. It is the second most frequently mutated tumor suppressor in humans next to the P53 gene.
"PTEN acts like the brakes in a car that stop you from getting into an accident," she said. "It prevents cancer from proliferating. If there's a mutation, it can't perform its normal function, which is to prevent uncontrolled cell growth and the development of cancer."
Scientists, like Smith, work to classify any trends observed in PTEN mutations. This classification can help researchers predict the mutations' effect on patients and could ultimately lead to better patient care.
The gene not only affects cancer but endometriosis as well.
After studying PTEN's structural effects that lead to cancer or autism, Smith will return to what she calls her "first love," endometriosis research, which is what she studied during her Ph.D. at UH.
Smith not only wants to become an independent researcher with the R00 award funding, but she also looks forward to mentoring opportunities.
"I love to teach. All the students that I mentored in Dr. Briggs' lab, those will be forever friendships. Each of us had great relationships. I taught them, and in turn, they taught me. We all were involved in each other's lives, both professionally and personally. And I miss that."
- Rebeca Trejo, College of Natural Sciences and Mathematics