Planned Gift for Students
For Richard (M.S. '63, Biology) and Thelma Percoco, supporting education is a top priority.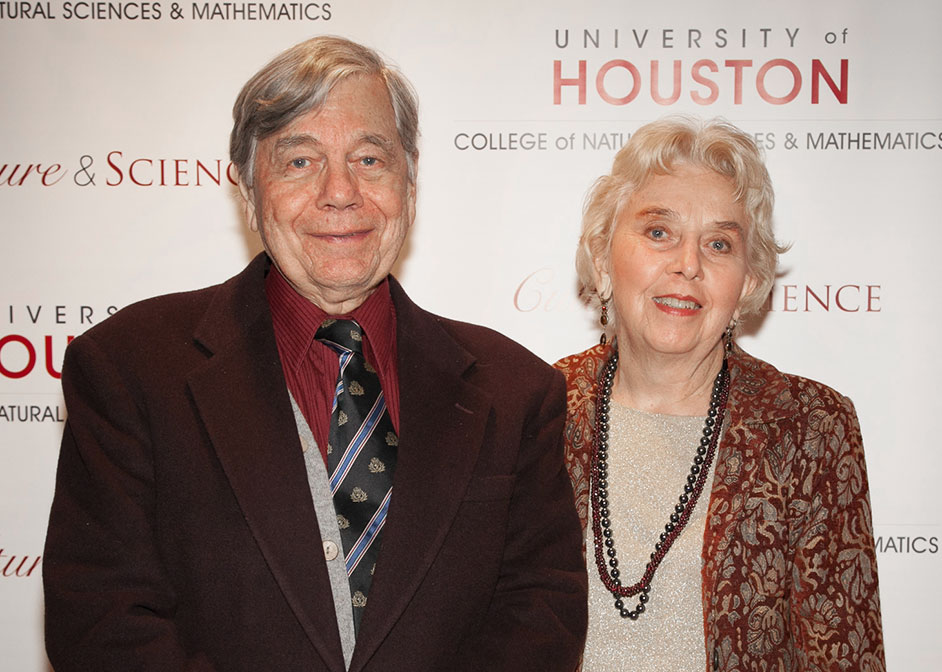 The couple met in 1960 while undergraduates at Florida State University. "I hosted a dinner party – pasta, meat sauce and beer – for needy students. We were all needy," Richard says with a smile.
Thelma was completing her B.S. in nursing, and Richard was wrapping up his B.S. in biology. Higher education would continue to be a key part of their lives for the next 50 years. During that time, Richard completed his master's degree in biology at the University of Houston as well as numerous business courses at UH-Clear Lake while Thelma furthered her nursing career with a master's degree in 1980 and Ph.D. in 2004 from Texas Women's University.
"We started supporting UH in 1987 and have continued giving throughout the years to programs that are special to us," he said.
The Percocos are long-time supporters of both the Department of Biology and Biochemistry and the NSM Excellence Fund that provides support for student scholarships and programs, faculty recruitment and retention, and research and classroom technology.
"Because of the excellent training I received at UH, I felt it was a good investment to support the department and the College," Richard said. "We also support the other colleges we attended."
After careful consideration, the Percocos added a gift to the University of Houston to their will in November 2013.
"Through the gift from our estate, we want to increase the excellence provided by NSM, help maintain the College's growth and provide financial assistance to qualified students," Richard said. "The habit of giving is one that all graduates should have, and Thelma and I strongly encourage all graduates to give some part of their estate to the institution they attended."