STEGG-INTERACT Research and Mentoring for Post-Baccalaureates (RaMP) Program
The Southeast Texas Evolutionary Genetics and Genomics Integrative Research and Collaborative Training (STEGG-INTERACT) program offers recent college graduates a collaborative mentored research experience on the evolutionary genetics of biological interactions, and training in technical and professional skills.
Information Sessions
Information sessions will be held on Monday, December 4, 4–5 p.m. and Monday, Jan. 22, 4–5 p.m. (Central). Please come to learn more about the program and have your questions answered.
During this year-long program, participants will engage in collaborative research projects addressing a variety of questions about the evolution of biological interactions, including interactions among molecules within cells, between sexes within populations, and across species in communities. Training will include fundamental concepts in evolutionary biology and genetics, skills in bioinformatics, and professional skills such as scientific communication.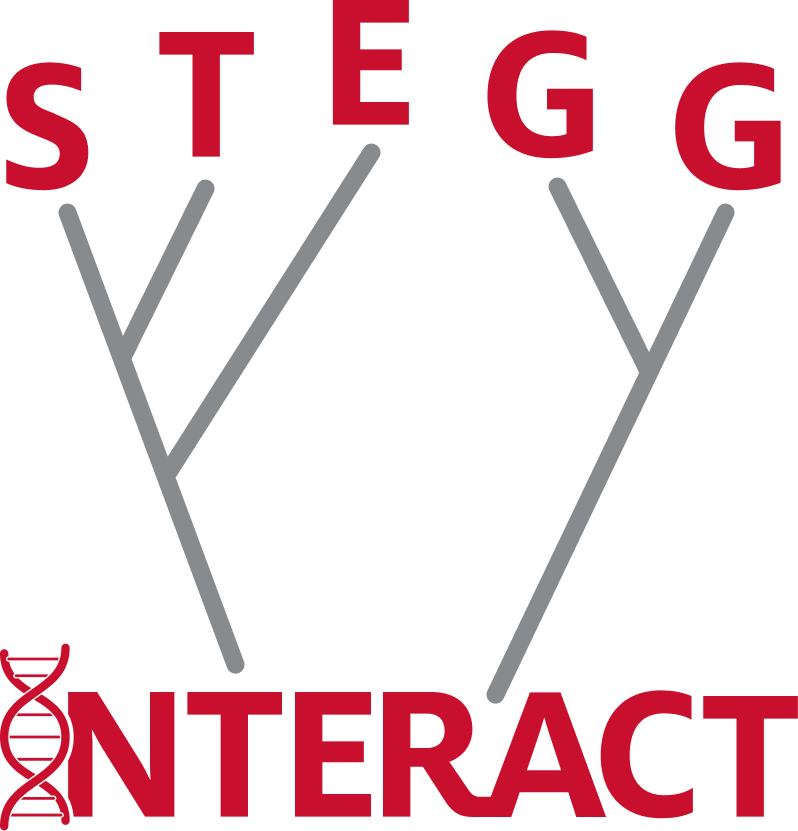 The program is hosted by the University of Houston and participants' research experiences will be based at UH, Rice University, or Texas A&M University.
Please fill out this form if you are interested in learning more about the STEGG-INTERACT program.
Participant Information
June 2024–May 2025
Benefits
Receive a stipend of $32,500 plus an additional stipend to buy health insurance and cover parking/transportation costs.
Receive mentoring, networking opportunities, training, and professional development.
Be part of a cohort of 10 trainees.
Expectations
Fully engage in all aspects of the program, including research, training, mentorship, and cohort building activities.
Take ownership of your research project, engage with the literature, and contribute to experimental design, data analysis, and writing.
Present your research and program experiences at the annual STEGG conference, your alma mater, and a Society conference.
This is a full-time program, running from June 1–May 30, thus participants cannot be otherwise employed or enrolled in other programs.
Eligibility
Must be U.S. citizens, U.S. nationals, or permanent residents of the U.S.
Must have received a bachelor's degree in biology or a similar field no earlier than May 2020 (with exceptions for family, medical, or military leave).
Should have little or no previous research experience but should be interested in research in evolutionary biology.
Applicants from groups historically excluded from STEM are particularly encouraged.
Application
Applications open October 15, 2023.
The application has four components:
Looking back - describe your interests and/or obstacles you have overcome (250–500 words).
Looking forward - what are you expectations for this program and how will you grow (250–500 words).
Anything else you want us to know?
Two letters of recommendation.
More details are provided on the application portal - NSF ETAP.
Deadlines
Early deadline (for full consideration): February 15, 2024
Late deadline: March 31, 2024
Questions
Contact Rebecca Zufall (rzufall@uh.edu) or Rich Meisel (rpmeisel@uh.edu).