School Counselor Certification
The University of Houston College of Education can help you become a certified school counselor in Texas through our M.Ed in counseling degree program. The program, which can be completed in as few as two years, provides students with a strong theoretical background as well as practical experience.
NOTE: The school counselor program is NOT currently enrolling students. Please continue to check this webpage for updates. Contact our Certification Office with questions at uhcert@central.uh.edu.
Requirements
After being admitted into the University of Houston, you also must be admitted into the College of Education's school counselor program. This is a state requirement for all educator-prep programs. Students should look for more information from the College after being accepted to UH.
Basic requirements include:
Having a GPA of 2.5 or higher (based on last degree earned)
Holding a valid Texas teacher certification
Having at minimum a bachelor's degree
UH typically has a high admission rate for those who meet the state requirements.
PROGRAM HIGHLIGHTS
Once formally admitted in the certification program, you must complete the following:
200+ clock hours of content and pedagogy (5+ courses)

For the master's degree, additional courses will be required.

160+ practicum hours
135+ observation minutes by a UH field supervisor
CERTIFICATION
To earn certification, you must:
Successfully complete all coursework.
Complete all required practicum hours and observations.
Complete the degree program.
Have two years of classroom teaching experience in a public or accredited private school.
Hold at minimum a master's degree.
Pass the state TExES certification exam.
Contact Us
Feel free to reach out with questions.

General certification questions

Certification office
UH College of Education
uhcert@central.uh.edu

Program certification questions

Rachael Whitaker
Clinical assistant professor
UH College of Education
713-743-6685
rwhitaker3@uh.edu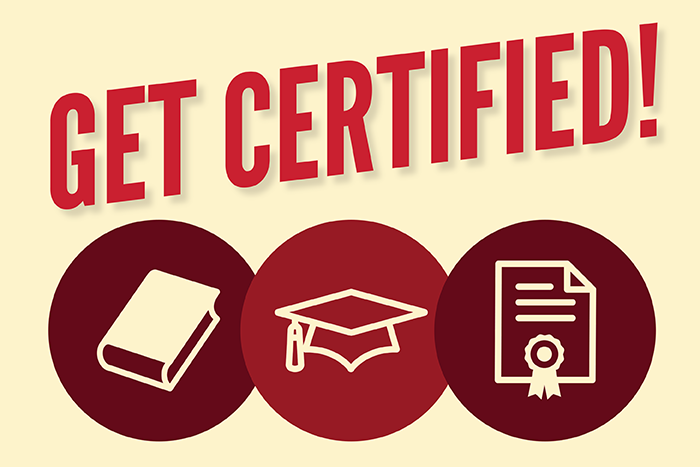 other certification programs