Families Can Parent Education Project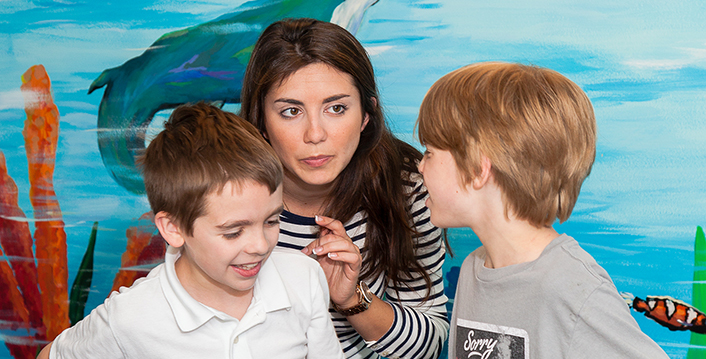 Parent-to-Parent Services for Families of Children with special health care needs
Families CAN - a family support services program that promotes inclusion in the community for families who are raising a child or a young adult with special health care needs.
Family Support Partners - are parents of children/young adults with special health needs. This program will provide services that will enhance the family's quality of life and promotes community inclusion. The end result? Parents gain access to community and state resources and valuable knowledge needed to enhance the quality of life of their child/young adult and family.
Free Services Provided
Information & Referrals.
Quarterly Newsletter
Bilingual and translation services
Email updates on Community wide & recreational events
Website Access
Family enrichment events
Educational Trainings & Parent Conferences
Parent support/education groups
Medical Home Education
Presentations & Trainings
Financial support – registration for camps or sports & recreational activities, fees
After school programs (YMCA, Boys Club)
Adopt A Child Holiday Program
Donated goods & supplies
Transition Workshops & Resource Fair
Education on transition from Adolescence to Adulthood services
Outreach activities
Promote Community Collaboration
Resources
The Families CAN Program is funded by the Children with Special Health Care Needs (CSHCN) Systems Development Group, Title V Maternal and  Child Health, Texas Department of State Health Services.
For more information, contact:
Shelley Townsend (713) 743-5491