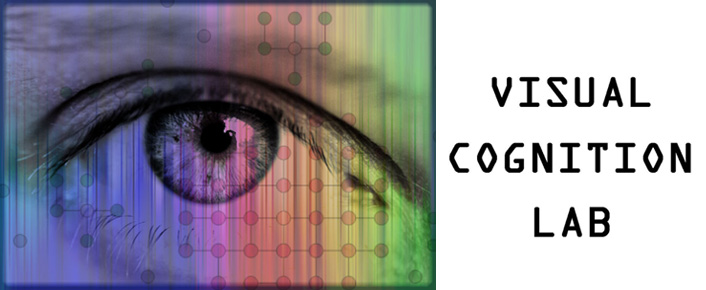 Lab Director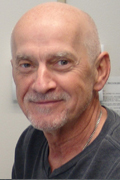 Dr. Bruno Breitmeyer was born in Germany. Along with his family, he arrived in the United States in 1957 when he was 10 years old. For 11 years he lived in Illinois, where he did his undergraduate studies at the University of Illinois, Champaign-Urbana, majoring in Mathematics and minoring in Psychology. For the next four years he lived in Palo Alto, California where he attended Stanford University for graduate studies in Psychology. While at Stanford University he participated in a seminar on visual masking, which eventually became a major research interest.
In 1972 Dr. Breitmeyer joined the Psychology faculty at the University of Houston. From 1973 to 1974 he worked in the Vision Laboratory of Bela Julesz at Bell Telephone Labs in Murray Hill, New Jersey, and from 1976 to 1977 he collaborated with Lothar Spillmann at the Neurological Clinic of Freiburg University, Germany. Except for those two years, he has been at the University of Houston pursuing research in the area of visual cognition. Besides having published numerous research articles, he has authored or co-authored four published books, with a fifth currently in press.
When not attending to his research and academic duties, Dr. Breitmeyer enjoys traveling, reading, and most any other activity that allows him to explore varied types of geography and terrain. He is also an avid cyclist and enjoys a mixture of culture and entertainment ranging from movies, art exhibits readings, classical music, mellow jazz, and opera, to more earthy down-home Texas folk music, blues, and R&B. Up to now, Dr. Breitmeyer's favorite foods are Italian, Thai and Vietnamese. His favorite colors: blue, white and earthy tan. His favorite part of the world: the Mediterranean. But Dr. Breitmeyer is, as ever, open to discovery and surprise.
Dr. Breitmeyer can be reached at brunob@uh.edu.
Graduate Students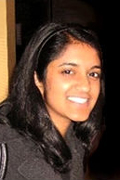 Jane Jacob started working in the lab in the summer of 2009. She graduated with honors from College of Notre Dame of Maryland with a dual degree in Biology and Psychology. She is interested in the field of visual cognition and visual information processing and is currently working on a few projects dealing with visual memories, feature Inheritance and change detection/blindness.
Jane can be reached at jjacob9@uh.edu.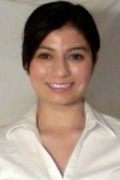 Melissa Trevino's research interests include studying visual attention. Additionally, investigating the dynamic relationship between attention and memory, specifically working memory.
Melissa can be reached at mtrevino@uh.edu.
Lab Assistants
Nadja Werries is a recent graduate from the University of Houston, where she received a Bachelor of Science in Psychology and a minor in Biology. She is interested in brain plasticity, especially after injury. The underlying mechanisms of vision also fascinate her. She plans on attending graduate school for Neuroscience.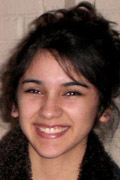 Victoria Armendariz is a senior working towards her bachelor of arts in psychology with a minor in biology. She is fascinated by the brain and enjoys learning about neural plasticity and recovery of cognitive functions after traumatic brain injury. Upon graduation, she plans to pursue graduate studies in clinical neuropsychology.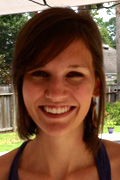 Karissa Pepin graduated from Augustana College in 2012 with a major in French and minors in Art and Psychology. Her interests in psychology range from cognitive functioning and development to clinical neuropsychology and she is currently trying to narrow her interests in order to apply to graduate school in the Fall.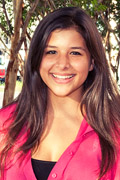 Kelsey Kriske is currently working on her B.S in Psychology and a minor in Biology at the University of Houston. In addition, she is also Pre-Optometry and is planning to apply for Optometry school this Summer. She is very interested in learning all ends of the world of vision in order to best prepare her for a future career in optometry.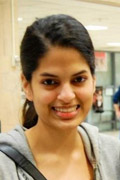 Rima Malkan is a senior at the University of Houston majoring in Psychology with a double minor in Anthropology and Corporate Communications. Her psychological interests include forensic psychology, psychopathology, the effects of personality on behavior, neuroscience, cognition, and the physiological processes of the brain. She has always been interested in the forensic sciences and her passion to help others has led her to pursue a degree in psychology. Upon graduation, she hopes to continue studies in a graduate program and eventually a doctorates program, focusing on forensic psychology. She hopes to aim her research in neuroimaging and the physiology of brains of people such as serial killers and those with neurological disorders. For now, she am excited to work with Dr. Breitmeyer's lab to learn more about visual cognition and to gain experience to further her career. In her free time, she enjoys reading, watching movies, hanging out with her friends, and outdoor activities!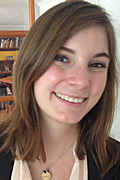 Paula Lopez-Gamundi is a recent graduate from Tulane University with a B.S. in Psychology and an additional major in Spanish. She is currently volunteering part-time in the Visual Cognition Lab at the University of Houston while initiating research at the Perception Lab at Rice University. Research interests include visual search, figure-ground organization, emergent features, and memory in visual perception.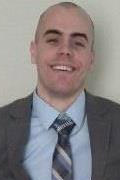 Shaun Muckleroy is a recent graduate of Temple University with a bachelors of arts in Psychology and a minor in Neuroscience. Volunteering part-time at the Visual Cognition Lab at the University of Houston. My research interests include perception and visual target acquisition.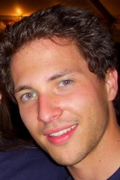 Shon Mondragon is a recent graduate of the University of Houston, where he received bachelor of science in psychology with a business administration minor. Since comming to UH Shon has been very active on campus through his fraternity, cooking show, and various other campus activities. After completing his undergraduate degree Shon's goal is to pursue graduate studies in experimental psychology. His fascination with understanding the systems the brain uses to decode and Shon is excited to be involved in working on one of the few remaining frontiers, the brain.
Previous Members
Rachelle Akpanumoh, Research Assistant
Brent Carpenter, Research Assistant
Jamie Tran, Research Assistant
Evelina Tapia, graduate student, presently at the Beckman Institute, University of Illinois at Urbana-Champaign
Devon Hitt, Research Assistant
Hannah Mitchel, Research Assistant
Hillary Williams, Research Assistant
Nathalie Dautreuil, Research Assistant
Gabrielle Fraga, Research Assistant
Nourhan Ismaeel, Research Assistant
Liz Broyles, research assistant
Nicoleta Cotoi, research assistant
Christopher Patronella, research assistant
Aisha Adil, research assistant
Melinda Schmidt, research assistant
Fred Macoukji, research assistant
Paul Bui, research assistant
Averie Swanson, research assistant
Stefanie Daniels, research assistant
Jeremy Gonzalez, research assistant
Maria A. Papaioannou, research assistant, Senior Honors Thesis
Ralph Ziegler, visiting international graduate student
Jose Ramon, research assistant
Sara Cavazos, research assistant, Senior Honors Thesis